Since lockdown, our lives have all become more virtual - and the world of fashion is no exception. VCCP's Innovation Lead Peter Gasston investigates this emerging trend and its implications for the future of retail and sustainability.
---
Ralph Lauren recently announced its first digital collection: a range of 12 items for Bitmoji, the personalised emoji/avatar system owned by Snap. It's a first for Ralph Lauren, but only the latest in a number of experiments with identity in the virtual spaces of games and social media by fashion and streetwear companies. While playful, these experiments also have implications for the future of retail, and of sustainability.
Alice Delahunt, Chief Digital Officer at Ralph Lauren, explained the company's move into digital fashion: "As the world of digital avatars continues to accelerate, it's interesting for us to test and learn how audiences respond to fashion in this space. Bitmoji are important vehicles of self-expression in the digital and social space."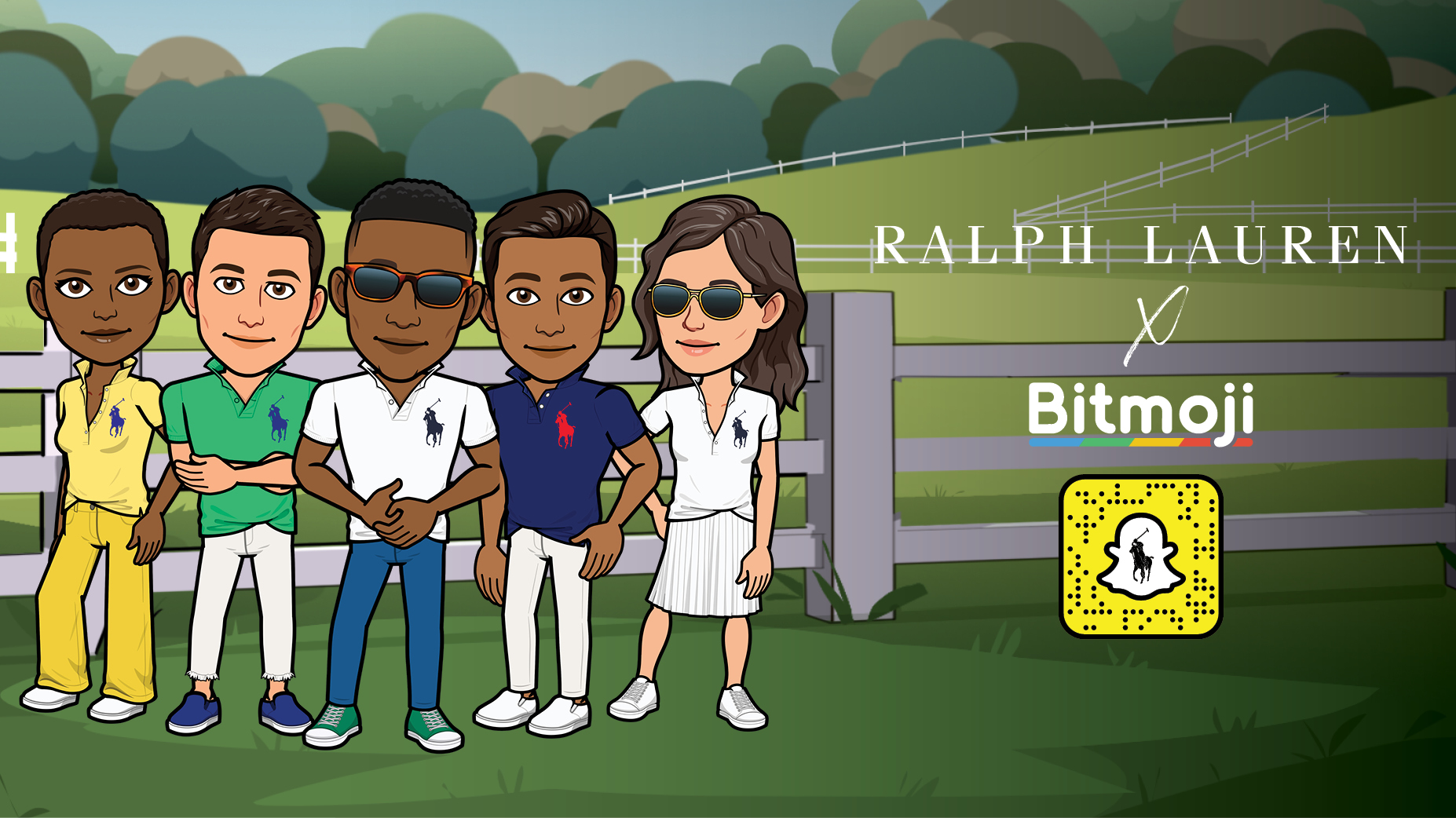 We're all spending more time online during lockdown, and avatars are an outlet for expressing our identity in the virtual spaces where we pass that time.
In Animal Crossing (below), the game that became a breakout hit early in lockdown, players can wear outfits from brands including 100 Thieves and Marc Jacobs, or a selection from Net-A-Porter.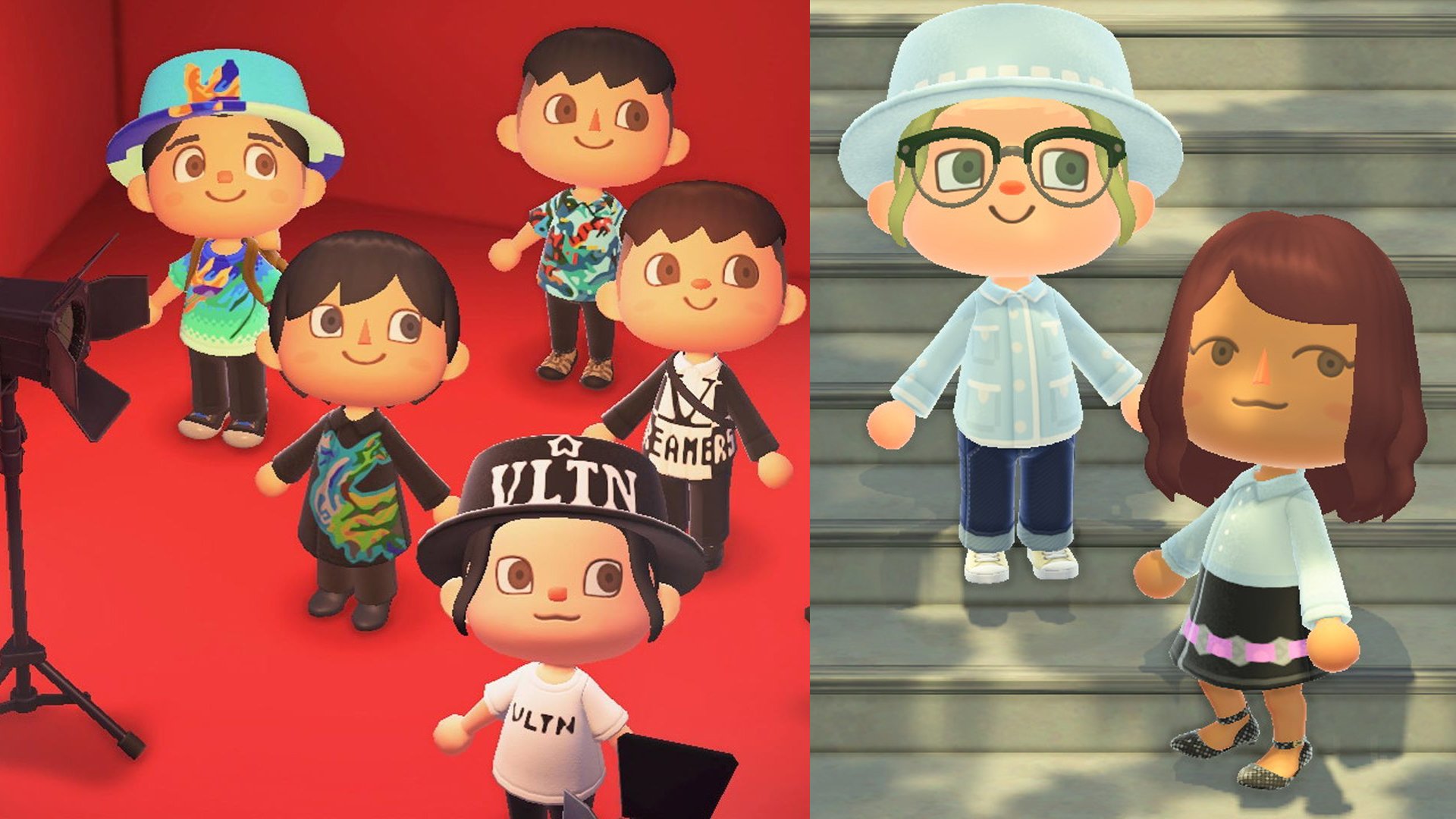 As well as building brand awareness, digital fashion can be a money-spinner.
Nike is one of many brands experimenting with in-game fashion, making its Air Jordans available through exclusive skins in Fortnite (below), where in-game sales of skins and emotes (the digital assets which allow players to express their identity) accounted for some two thirds of an estimated £1.4 billion in revenue last year: a key motivation for its owner, Epic Games, to go to war with Apple over what it sees as an unjust 30% tax on every sale through the App Store.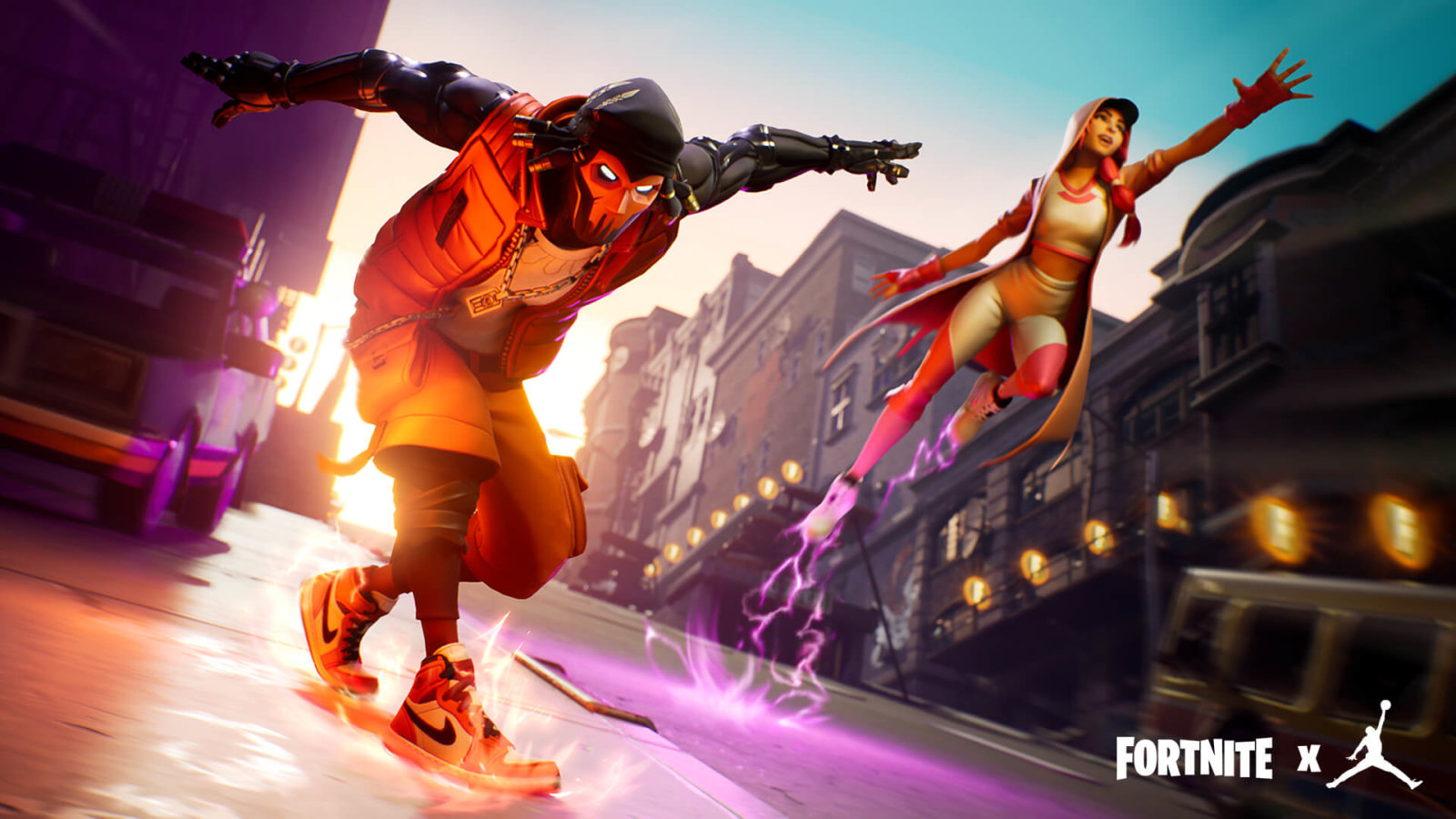 Ryan Gill, co-founder and CEO of portable digital identity startup, Crucible, calls the emerging business model of selling to digital identities direct-to-avatar (D2A), saying it offers the advantage of "bypassing any supply chain management like dropshipping, logistics of how to get a physical product to a consumer's door".
But avatars can also drive physical sales: Prada, Chloé and Stella McCartney are amongst the names partnering with Drest (below), a fashion dress-up app created by Lucy Yeomans, former Editor-in-chief of Net-a-Porter's magazine. In Drest, users dress their avatar in branded apparel with the option to buy a physical version directly from the brand.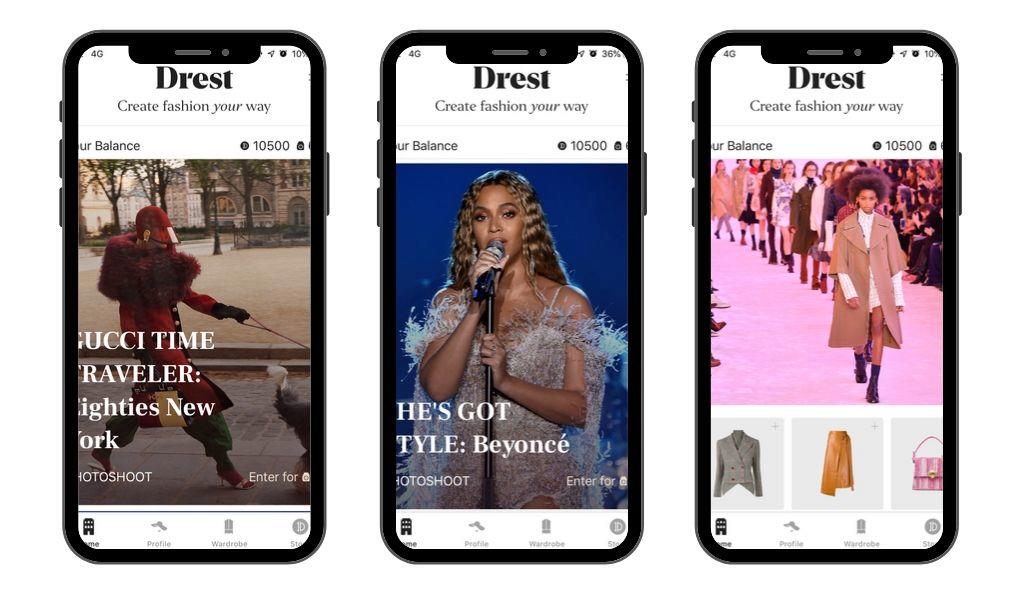 Digital fashion is more than D2A. Other businesses are experimenting with digital try-ons: using augmented reality to preview anything from cosmetics (L'Oreal) to glasses (Ray-Ban) to shoes (Gucci) — Gucci in particular has fully embraced try-ons, with a dedicated section in its app which includes all of the above plus watches, hats, and more.
Change isn't just happening in virtual spaces, but in the industry itself. The recent Helsinki Fashion Week (below) was all-digital, allowing designers to experiment with fantastical and physically-infeasible runway environments with digital outfits modelled by 3D avatars. And you could buy exclusive digital outfits from the show and have them applied by artists to your social media photos, showing off your taste to your online social circle.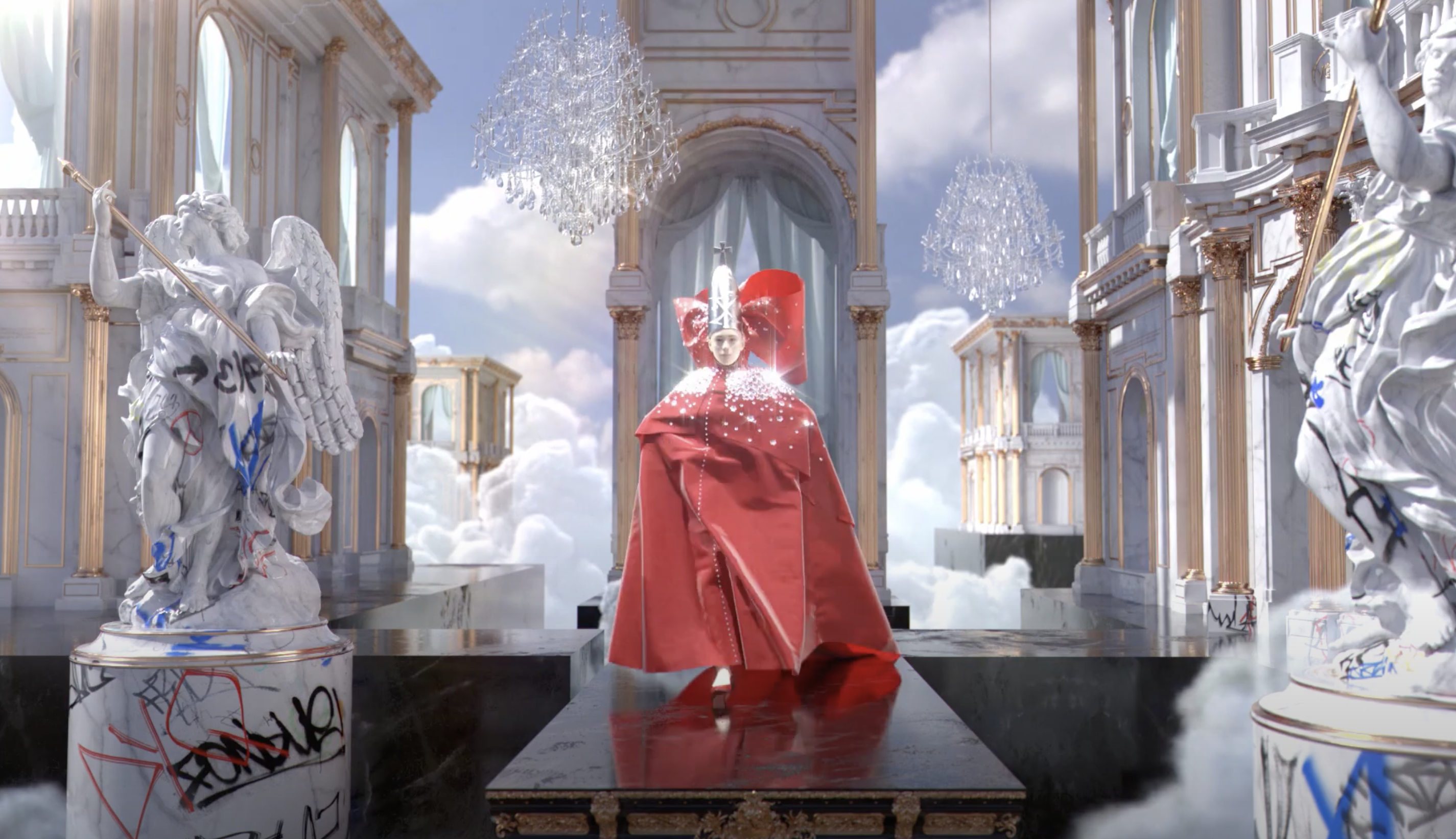 Virtual try-ons and enhanced social photos seem trivial, but they could help to reduce the environmental impact of returns. Enhanced photos can go some way to avoid the 'snap and send back' fad — a report by Barclaycard says that almost one in ten shoppers admit to buying clothes to post photos on social media and then returning them. And Ann Starodaj, head of sustainability at retail returns solution provider, Optoro, says that clothing return rates can run as high as 40%-50%, with landfill from unusable returns contributing some 15 million metric tons of CO2 to the atmosphere every year. Virtual try-before-you-buy can lead to a reduction in returns; figures vary on exactly how much, but an investigation by AR Insider saw some retailers reporting rates of between 22% and 40%.
It's hard to predict how all of this will play out when lockdowns subside, if people return to their previous habits; but for now it's apparent that the fashion industry's going through a period of rapid transformation. Selby Drummond, Head of Fashion & Beauty at Snap, says: "it's quite clear that there's so much the future could bring in which your digital wardrobe is as influential, as important, as relevant in your life as your physical wardrobe". Going digital can mean reduced travel, wastage, and fewer of the negative collateral effects of fast fashion; as digital fashion house, The Fabricant, states: "we waste nothing but data and exploit nothing but our imagination".
Enjoy this? Get more.
Our monthly newsletter, The Edit, curates the very best of our latest content including articles, podcasts, video.
Not a member yet?
Now it's time for you and your team to get involved. Get access to world-class events, exclusive publications, professional development, partner discounts and the chance to grow your network.