It's not unusual to see rainbows adorn windows and people with banners take to the streets in their thousands in June, it is Pride month after all. However, 2020 is not a regular year and this is no regular Pride month.

As with all large events, Pride parades have been cancelled in light of COVID-19 and moved online in the form of virtual get-togethers like Pride Inside, an online celebration from Amnesty, UK Black Pride, Stonewall and ParaPride, or Pride in London's YouMeUsWe encouraging participants to demonstrate allyship in tangible ways in lieu of a party.
In fact, rainbows-in-windows have taken on a widespread additional meaning of late too- signifying support for an under pressure COVID-19 ravaged NHS. And as for people in the streets, they're alive with protest as many voice support for the Black Lives Matter movement.
As pressure mounts from consumers and fans that anyone with a platform examine their practises and show meaningful support to Black communities, the spotlight on how brands respond has never been greater. And not just being reactive but sustainable in their approach, (as WeTransfer addressed recently). And whilst there could be temptation to abandon Pride altogether when urgent calls are being made elsewhere, the truth is it should never be an 'either or' situation, it is both and always.
Shrinking from the LGBTQ+ space, for any or all of these reasons, is both iffy and unnecessary (like M&S who seem conspicuous by their absence in Pride month this year after the noise around last year's LGBT sandwich). Instead it's good time to re-examine and refresh what allyship looks like, and revisit with an intersectional approach that is not just for 2020, but for life.
By 'intersectional' we mean honouring all the identities of people and their experiences of discrimination, eg. Black people who are also LGBTQ+. The history of Pride is intrinsically intersectional: Black and non-Black trans women of colour, like Marsha P Johnson,  led protests at Stonewall in 1969 demanding equal rights for LGBT people, a history that should always be remembered, celebrated and front of mind in Pride month.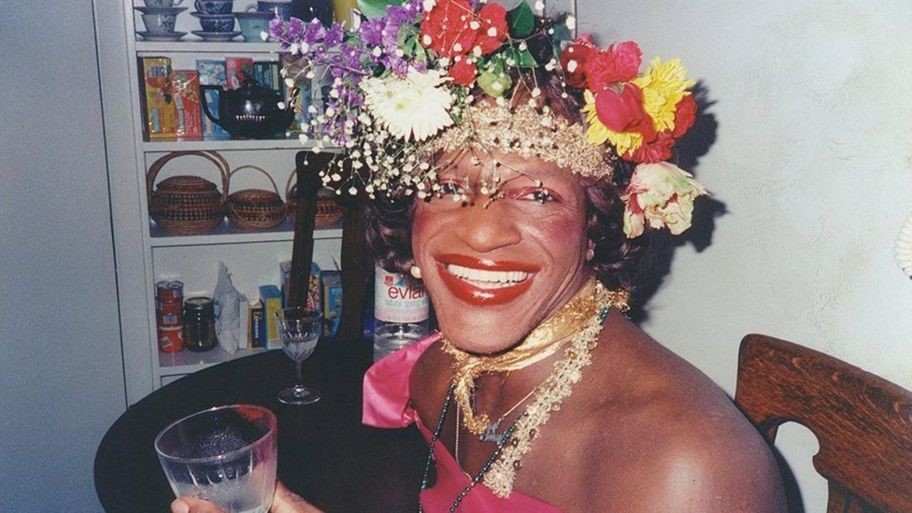 Marsha P. Johnson
So what does this look like in terms of real support brands can offer?
Nike are a good example of a brand that have made huge gestures in support of Black Lives Matter ($40million pledged to support the black community over 4 years) and the LGBTQ+ community via their BeTrue Pride collection and large donations to 20+ LGBTQ+ organisations, not to mention unwavering support for their black LGBTQ+ ambassadors year round. Like athlete Caster Semenya who identifies as lesbian and has received sustained discrimination and racist abuse for her strong physique, wrongly attributed to being masculine or transgender, and who Nike has vocally supported throughout.
Working with Black LGBTQ+ talent however is not a box-ticking solution for Pride activations and Black Lives Matter support. It needs to be authentic. And risks being extremely traumatic and upsetting to talent when brands don't fully engage with, support or understand the issues faced by their collaborators and ambassadors. Like the experience transgender model Monroe Bergdorf had whilst working with L'Oreal in 2017: she was chosen to represent the brand in a new line of make-up for a broad range of skin tones along with other Black models, but when she spoke up on systemic racism was unceremoniously axed by the brand, causing her significant distress.
Cut to 2020 and L'Oreal's extremely ill-judged 'Speaking out is worth it' social post in support of Black Lives Matter which was duly and rightly called out by Bergdorf in light of her appalling treatment. This time around L'Oreal listened and acted. After direct action from company president Delphine Viguier, Bergdorf received not only an apology for her treatment, but L'Oreal made $25K donations to both trans youth charity Mermaids and UK Black Pride and gave her a consultancy role on their board of Diversity and Inclusion to help ensure her experience was never repeated.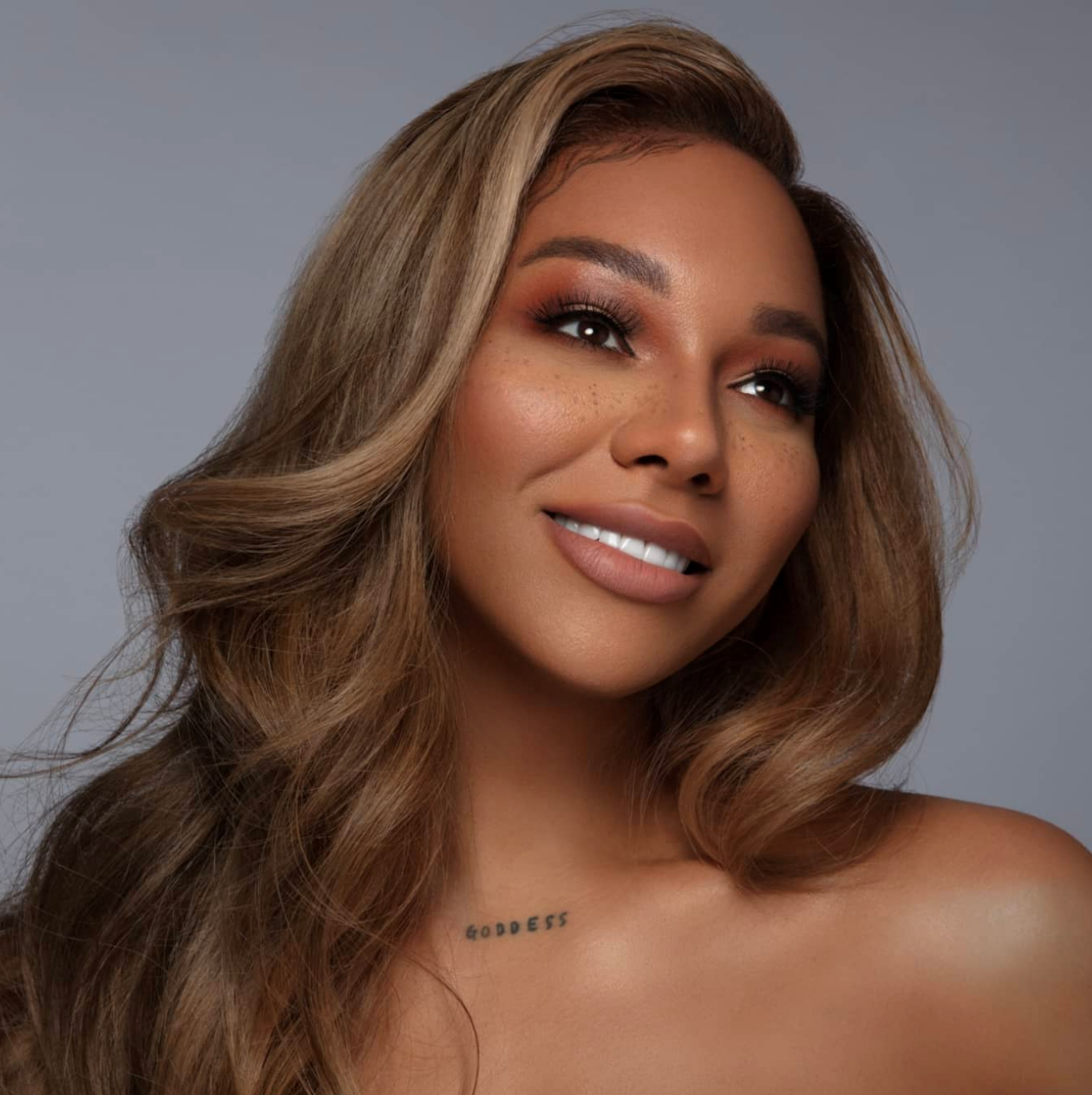 Munroe Bergdorf Instagram

Being a good ally requires continuous work and learning, as Nike know and L'Oreal are discovering. A good place to make the first move in showing support to the community (and getting educated on some of the issues) is by donating money that perhaps would otherwise have been spent on Pride events or store dressing to an organisation like Black LGBTQ+ youth charity Exist Loudly whose founder Tanya Compas recently made direct pleas for brands to do exactly this. Or UK Black Pride who exist because of a highlighted lack of representation and space for Black and non-Black people of colour to celebrate their intersectional identities during Pride.
That first donation can be the building for long-term charity partnerships, like ASOS x GLAAD an annual collection by the online retailer, on sale year round. Now in it's 3rd year, ASOS donate 100% of sales from the line to GLAAD who are celebrating Pride 2020 with a 3 day virtual event, Black Queer Town Hall, centring black LGBTQ+ voices.
The intersection of Pride and the Black Lives Matter movement is also a time to look inward and assess best practises as a business, even if you already work in the LGBTQ+ space or feel like diversity and inclusion are part of company modus. There are often still steps that can be taken and work to be done. As Grindr, dating app for gay, bi, trans & queer people, acknowledged by both deleting their problematic 'ethnicity filter' and postponing their #PridePerseveres initiative this year, in favour of spotlighting Black queer voices in an Instagram stories series to amplify the 'urgent need for queer responsibility and racial justice'.
And if you're thinking 'hmm, how does this apply to us?', ask your black and LGBTQ+  employment resource groups, staff, colleagues and customers and likely they will have some sobering thoughts for you. Support and fund ERGs within your business, listen to and engage with the people and communities you're looking to support. Brands that do this tend to create meaningful actions, like Disney who along with large donations to the NAACP also pulled ads from Fox News after a host made racist anti-Black Lives Matter comments and last year hosted the first ever Disney Pride with huge input from their LGBTQ+ ERG.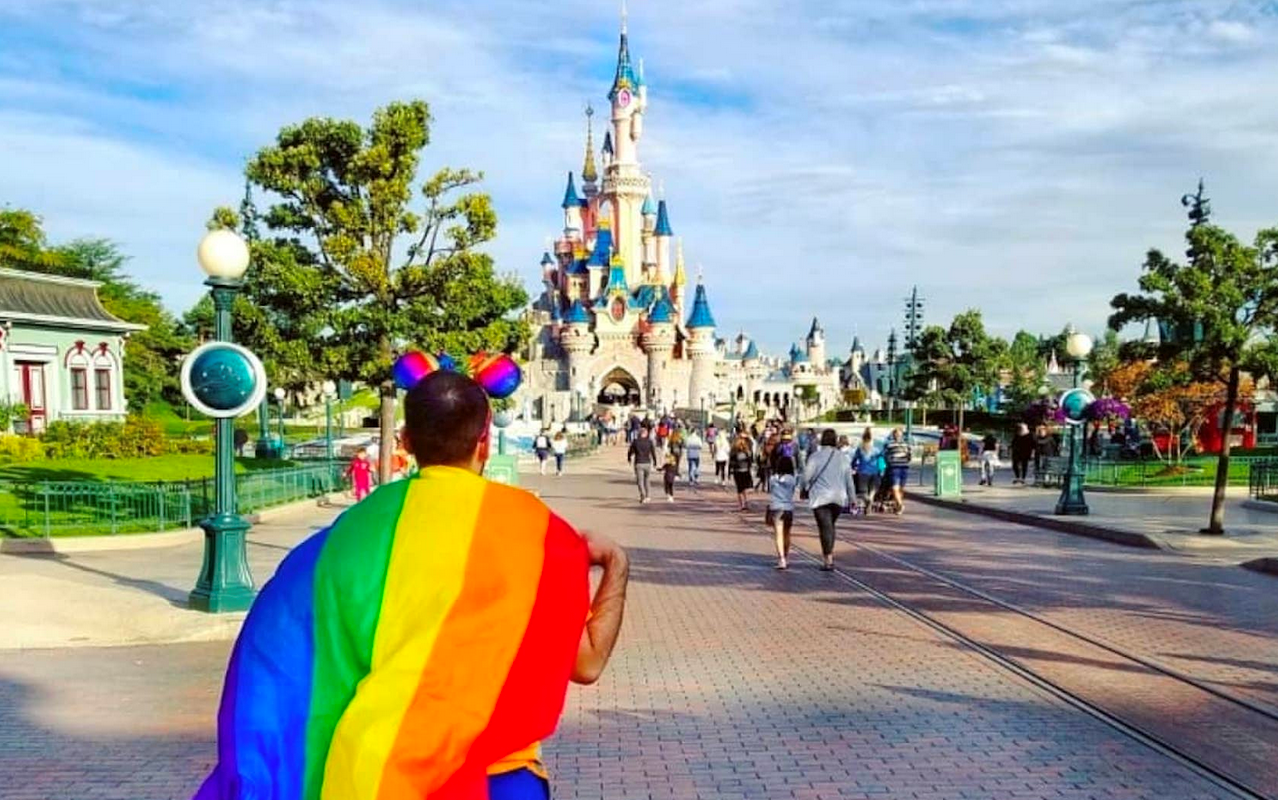 Disney Pride

Finally, think creatively about the service you provide and how this can deliver a LGBTQ+ supportive message in other ways, literally and figuratively in Deliveroo's case who, this year, are partnering with food chain Leon to deliver LGBTQ+ children's books for free to customers this month.
The magic answer tends to be found in a combination of all these things, brands cannot expect to be a good ally to any community unless they engage with the people who are part of it and understand how their actions as a brand fit within the solution to challenging the issues they face.
And parade or no, Pride is still very much happening. COVID-19 alone demonstrates, vulnerable communities need support now more than ever- authentic allyship and support for black and LGBTQ+ people needs to manifest from every part of society, including brands, in this pivotal moment in history.
And whatever this looks like, it should never be nothing.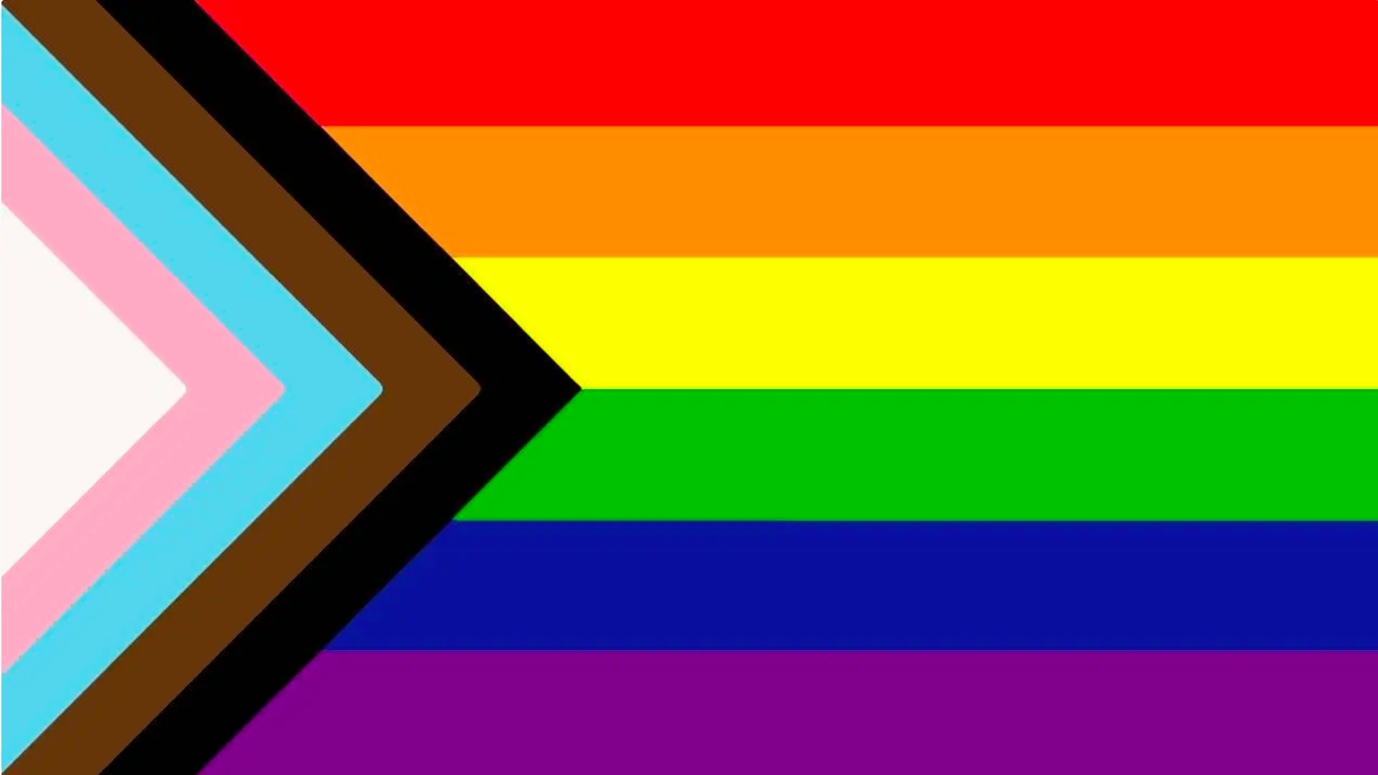 Daniel Quasar's Progress Pride flag that places greater emphasis on inclusion and diversity.
---
This piece was by Elles Pinfold, Cultural Strategist at On the One.
Enjoy this? Get more.
Our monthly newsletter, The Edit, curates the very best of our latest content including articles, podcasts, video.
Not a member yet?
Now it's time for you and your team to get involved. Get access to world-class events, exclusive publications, professional development, partner discounts and the chance to grow your network.