Integrity, hard work and resilience 
These are the words that stand out when I reflect on The Marketing Society's Annual Lecture with Amanda Blanc, CEO Aviva.  
Amanda is the embodiment of the values instilled in her from her origins as a child of a mining family in South Wales.
'Hard work, family and community have stayed with me my whole life' which was evident in the career path, achievements and frank, refreshingly honest wisdom shared by Amanda this evening. 
Being a CEO of a FTSE 100 company is not for everyone and the reason so few women are sit in Amanda's position at her own admission is possibly that they have sensibly decided that it's simply too hard and even though you are well paid, the sacrifices you have to make (not bringing up your children) and the reality of people coming at you from all angles and shockingly still in 2023 for simply being a woman is a tough gig and not for everyone. 
Being at the coal face every day aptly describes what Amanda faces. Wits of steel are required and a daily stellar performance to manage 22 thousand staff, 19 million customers, and demanding stake and shareholders. The enormity of the responsibility of leading the number one insurance business which relies on making the right investments for growth and positive social impact is not something I had considered before. As Amanda says, nothing happens without insurance - planes don't take off and houses are not built!! 
An hour wasn't enough time with Amanda, she had so much to say and I really wanted to listen. Here are some of the key takeaways: 
Amanda on being a prominent leader in business: 
Leaders are role models and they need to take this seriously: How you behave and what you do and say really matters. Feel the responsibility and ensure you follow through and act when you need to. This means calling out bad behaviour and not letting it lie (a reference to the outrageous sexism Amanda experienced only last year at the Aviva AGM). 
You have the opportunity to be a change maker - take it! 19 million customers and 22 thousand employees provide Amanda with a rich platform for change and reform which she isn't wasting. This is evident in the investments she is ensuring happen, how she approached building her EXCO team, and planning for the future which goes way beyond the now. 
Choose the right people with integrity to work alongside you. Make sure they care about the organisation and what you are doing as much as you do! There is nothing worse than having a terrorist from within, so choose your team wisely and make bold decisions when you need to protect this. 
Believe in what you are doing. Investing in things that protect our planet makes good business sense even if not all of the markets are there yet (Europe are committed to these targets, the US is more focused on profit). Aviva is fully committed to being net zero by 2040. As Amanda says 'if we don't deal with climate change, we will have nothing left to insure!!'
Invest in your brand by bringing brand and marketing together. If you don't invest in the brand and your customers don't know what you stand for ultimately your business will suffer.  Brand is the easiest thing to cut when times get hard and the most detrimental to long-term success. 
You have to be optimistic, you will continually get knocked over and need to be able to bounce back quickly. You will make mistakes, everyone does (even if they don't admit it). It's the people who make the mistakes and are honest about them and learn from them who make the best leaders. The key thing to focus on is what went wrong and what you will do differently next time.
Be able to explain something complicated simply. Success comes from everyone clearly understanding what the priorities are and everyone in the business being able to not only tell you what they are if asked but also being able to act on them!! 
Stop talking, take action. Strategy is the most overused word in the world, a focus on execution is better. Lots of companies spend most of the year building a strategy to be left with only a few months delivering it - flip this so you are constantly moving and adjusting as you go. 
Know that you are always accountable. The hardest part of being an FTSE CEO is knowing that the share price isn't always reflective of the hard work happening within. With so many external factors out of your control affecting this, you have to realise that there are some things out of your control and be responsible and control the things that are.
Think 40 years ahead, not three. So many CEOs are pushed to make short-term decisions that make an immediate impact and yield visible results with little concern for the wider impact of the future. This needs to change. A company's decisions need to be baked in creating a viable and sustainable future with longer-term success in mind and way beyond you being there.
Have someone you can debrief to and keep you grounded in reality. Amanda talked about the deal she made with her husband who they decided together would raise their children so she could do this huge job, providing she gave him the full low down every day. His honesty and support keeps her moving forward and means she isn't doing this alone.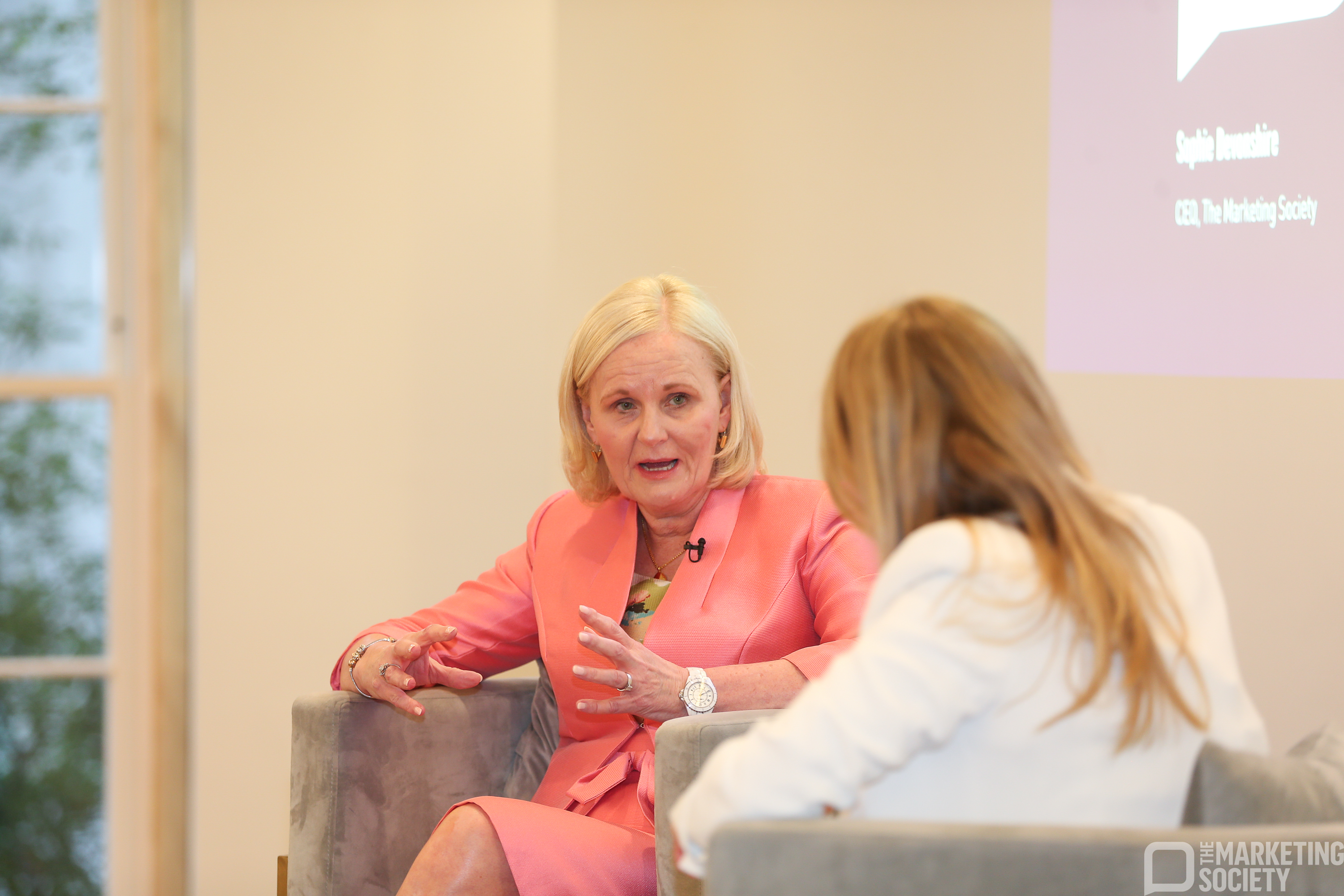 So what's keeping Amanda up at night? The key challenges that should be making us all feel restless:
●    The effects of Brexit on the UK as a safe investment market still be seen 7 years on. 
●    How we embrace AI and machine learning that will both change and challenge how we do business, allocate roles and employ people.
●    Climate change and net zero not just for our business but what is Britain's plan to be fully net zero? And what this means for 25 million households. 
●    The pension shortfall is a reality and we need to consider what this means for a generation who may never be able to afford to retire.
Wrapping up it's Amanda's love for what she does and how good she is that shone through. As she said in her own words 'it's not glamorous, it's relentless but I love leading people and I know I'm privileged to be in this role, a role where I can make change and have a positive impact on the world and people around me!' 
Amanda talked about the need to get a better poker face (in relation to a story about sitting next to Boris Johnson and being papped looking at him with an expression of bewilderment). Please don't, Amanda, you are just what we need and it's so refreshing that you haven't. 
Enjoy this? Get more.
Our monthly newsletter, The Edit, curates the very best of our latest content including articles, podcasts, video.
Not a member yet?
Now it's time for you and your team to get involved. Get access to world-class events, exclusive publications, professional development, partner discounts and the chance to grow your network.