The next decade will be the most progressive in history when it comes to technology. The rate of development has accelerated to an all-time high, and we'll see significant advancements in everything from retail to utilities.
When it comes to a brand's product and packaging, the end of the past decade has seen marketers begin to explore the opportunities around connected or 'smart' packaging and the Internet of Things. In the coming years, our interactions in the physical world are going to fundamentally change, with consumers demanding this digital connection between the real world touchpoints and the brand.
In the 20s brands will activate their physical touchpoints, particularly their biggest owned media channel - packaging, to deliver engaging content, drive loyalty and reimagine services and experiences, all whilst gaining the data and insights that have proven so powerful for 'new-world' retailers such as Amazon.
Products will be natively connected
The rate at which brands are launching connectivity from packaging is accelerating. But we'll see packaging being 'conceived connected' from the very outset of the journey – as opposed to being an addition to the main brief - as more brands begin to view their products as a powerful, owned media opportunity. The benefits are obvious - amongst other things, connected products can act as a great incentive pre- and post-purchase, and create ways for brands to better engage with their consumers with highly relevant content.
Connected content will mature
Throughout the 20's, brands will need to move away from prioritising connectivity over the content that comes with it. Ubiquity leads to maturity, and as more brands embed connectivity into their packs, we'll see connected products shed the 'novelty' status they've occasionally been associated with. Our recent project with Californian wine brand Böen is a prime example of this – a tap-the-cap, app-less format that gives consumers direct access to an interactive farmhouse that provides services relevant to every stage of the consumer journey.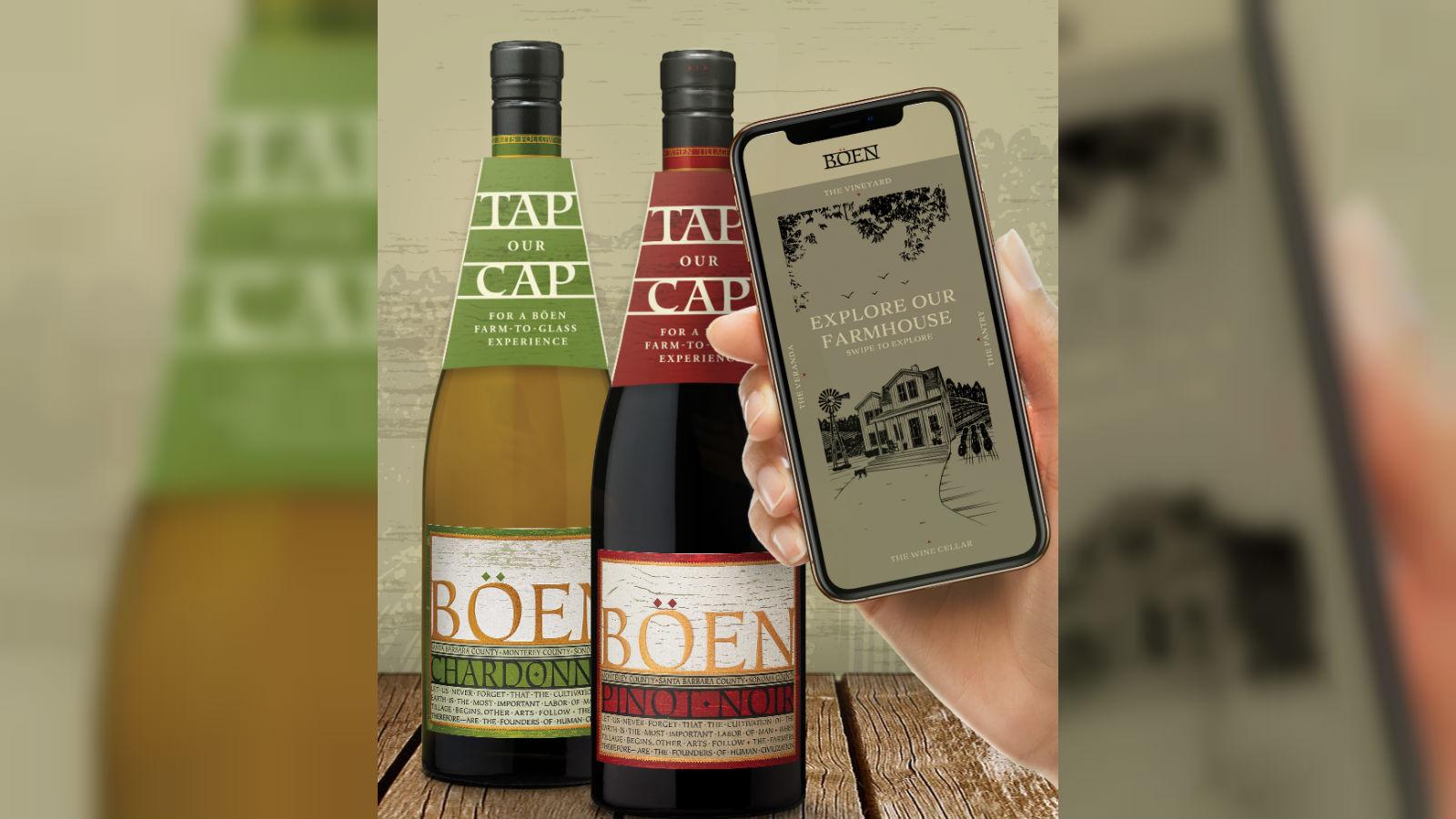 Campaigns like these show what can be achieved if you focus on connected brand building from the outset, approaching it as a creative challenge, rather than a technical one.
Connected packaging will be a force for good
Finally, the biggest win of this coming decade and the connected packaging will be its role as a force for good. We'll see brands adopt connected packaging to drive transparency - putting consumers a tap away from knowledge around ingredients, materials and production information.
We'll see connectivity utilised to demystify the complexity around recycling and to drive positive behavioural change, playing a pivotal role in helping consumers to dispose of products correctly.
This isn't wishful thinking - it's already on the agenda: our work with the Horizon 2020 consortium aimed to address consumer confusion when it came to recycling. We identified that people didn't know where or what they could recycle, so we built a digital product that incentivised recycling through gamification based on product interaction and geo-location. We should expect to see more initiatives like this being rolled out in the coming years.
There is no doubt that the 2020s are shaping up to be the most innovative in history.