In 2016, Peter Wohlleben, a German forester, released his book describing forests as interdependent, communicative and cooperative. Wohllenben explains that trees communicate through a "wood wide web" of soil fungi that allows the sharing of information and goods.
What might this have to do with the world of purpose-driven marketing? Today, there is an ever-louder recognition among leaders in both private and public sectors that we cannot and should not address systemic societal problems by going it alone. Rather, we should identify common objectives and then share information capabilities and resources if we hope ever to drive real progress at scale. Just as for forest trees, collaboration is foundational to progress.
We wrote in our inaugural post that we'd be exploring brands that are positively impacting society by actioning on the United Nation's Sustainable Development Goals.
The 17th and last of these goals, Partnerships, highlights the opportunity to unite talents, technology and access to drive efficiency and amplification where it matters.
To create solutions that are truly more sustainable, we often need to re-think systems or to re-imagine how products or services are produced entirely. Partnerships and collaborations can be a powerful way to create these new, disruptive solutions.
And, consumers are increasingly demanding collaboration. They want to see brands, governments and people address issues and create solutions together. It also makes business sense to collaborate – we've seen businesses that work together to build circular systems into their business models, actually become more efficient.

It is exciting to see a growing number of companies and brands that are embracing partnerships to this end. Take Unilever, whose waste-reduction partnerships constitute a critical component of their efforts to 1) encourage more consumption and production, 2) reduce carbon emissions and 3) support life underwater. As their Global VP of Advocacy and Partnerships, Rebecca Marmot states, 
"The SDGs are not 17 individual goals. They are a universal agenda with 17 interconnected goals … that require an interconnected approach."
Unilever's collaboration with LOOP, a start-up tackling single-use waste through a circular shopping platform, is a prime example. Consumers subscribe and order products that are delivered in a specially designed shipping tote. The empty packaging, made from reusable materials, is then picked up and hygienically cleaned and sanitized for its next use.
Those in the know have been ringing alarm bells for years about the need to move beyond recycling to address the waste conundrum. While deposit-return systems have their own challenges, Unilever and many other participating brands, including Nestlé, Mars Petcare, The Clorox Co., The Body Shop, Coca-Cola, Mondelez International and Danone, have the potential to fundamentally change habits, replacing garbage trucks with delivery/pickup trucks with no visits to the landfill.
Other brands are forging partnerships that support the SDGs without explicitly citing them. Fast-food chain Burger King recently announced the launch of its Impossible™ Whopper®, a version of the chain's original burger with a plant-based patty from Impossible Foods. Impossible launched in 2011 with the explicit mission to "drastically reduce humanity's destructive impact on the global environment by completely replacing the use of animals as a food production technology." The national rollout of the new plant-based patty at over 7,200 locations is the start-up's biggest tangible step so far in that mission. And although it is not clear whether environmental considerations played a part in Burger King's choice to partner with Impossible, the effects of making meat alternatives available to millions will reverberate nonetheless.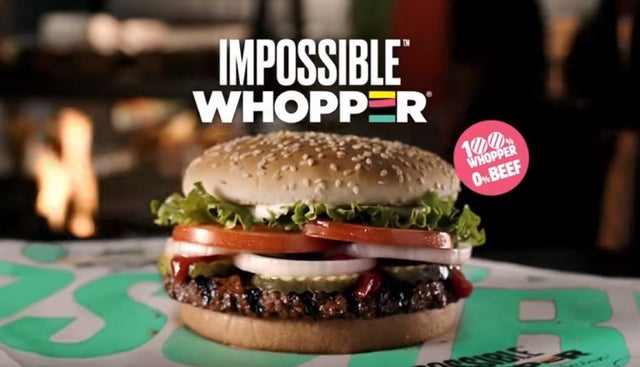 H&M is another company that is making a conscious commitment to leverage partnerships to make their social impact aspirations attainable. Their newest conscious collection, which hit the racks this spring, features plant-based materials from three innovative start-ups. Pineapple leaves from Piñatex, used as an alternative to leather, are a by-product of existing agricultural processes; the additional income stream supports farming communities. BLOOM Foam makes flexible foams from algae to be used in shoes. And orange peels from Orange Fiber are made into silk-like shirts and other garments. Part of what makes these partnerships so critical is their level of specialization. And when they come together, they can drive impact at scale, actioning on at least eight of the SDG's interconnected goals.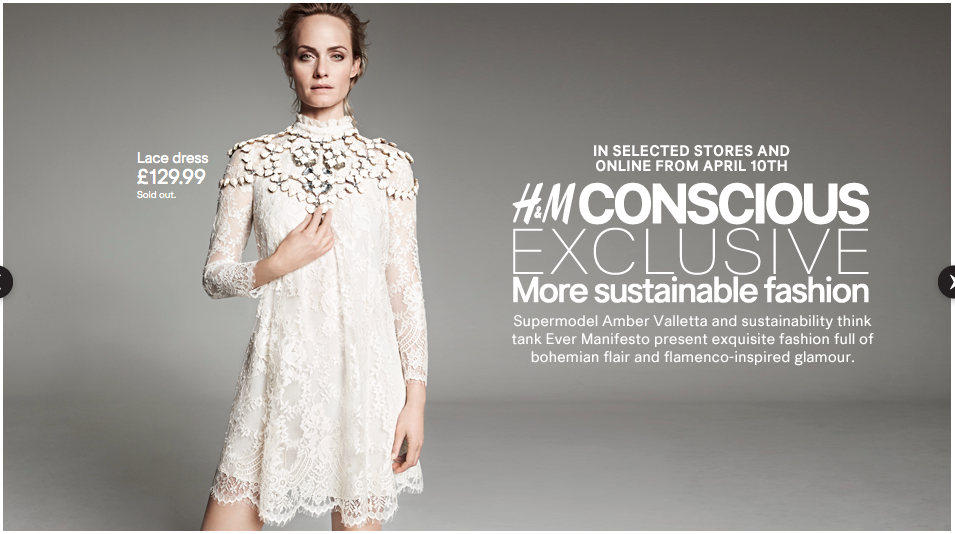 What partnerships are actively part of your business today? How are they supporting the SDGs? What interdependent relationships can you build that will help move the needle for positive human-centred progress? How can your specific access, talents or technology contribute to the socially focused progress of another business or institution?
We look forward to your shares.
---
By Sarah Capers - Senior Consultant, Leslie Pascaud - Senior Partner, Ella Majava - Senior Consultant and Lyndsay Kelly - Senior Consultant