Sean Singleton, Publisher at Unofficial Partner, questions the impact of the global shutdown on brands' relationship with gaming.
When the current lockdown caused by the COVID19 crisis started, the instinct of many business owners was to cut or freeze marketing spend. But as we all adjust to a new reality, thought leaders such as Mark Ritson believe the best marketers should be increasing investment rather than cutting.  Remember, the audience has not gone away, though we might need to reach them in new ways. 
A few months ago, I wrote a blog piece for The Marketing Society called ESPORTS: THE NEW MARKETING BATTLEFIELD?  where I looked at the pros and cons of brands including esports as part of their marketing activity. 
This now feels like a lifetime ago. I don't know if you've noticed, but COVID19 has turned the world upside down. For this follow-up piece, I thought I would try to examine how the world of esports has coped during the crisis - and if this new reality means esports represents an even better opportunity for brands. Like the previous article, this piece is aimed at the "muggles of esports" - people on the outside of esports, but who know they need to understand more than just the cliches and headlines. 
So let's just get a few basics sorted first. Esports is a part of competitive gaming, with professional players and/or teams entering competitions often with big prize money, watched by lots of people both physically and virtually.  Whilst there was lots of excitement around the growth and potential growth of the sector, there was also an element of "all fur coat and no knickers" (can we still say that?); in that behind the hype, very few companies are actually making money. 
The cancelling of money-making tournaments has been a bitter commercial blow as this is a significant income stream for many esports companies. Elliot Bond of the British Esports Association told me "This one has affected us a lot. For the pro scene, many of the major tournaments are also cancelled/played remotely, however they have production teams to be able to host their live shows from home and so are able to carry on commentary and analysis segments online as usual, just not in a studio.".
Allied Esports International who organise numerous physical esports events each month have "pivoted" to arranging two online tournaments per day!  Nikita Buffee from Allied Esports told me that the current crisis could be an "opportunity for brands to take some of their marketing budget from their OOH marketing pot and test it within an esports environment".
Lots of traditional sports such as the Grand National, F1, football and tennis are creating virtual competitions to try to keep their audiences engaged during the shut down of live sport. For example, Major League Soccer and Fox Sports announced recently that it is teaming up to host a FIFA 20 tournament that will air on Fox networks and La Liga, and now Premier League have followed suit.  The Premier League have asked GFinity to arrange a ePremier League Invitational Tournament.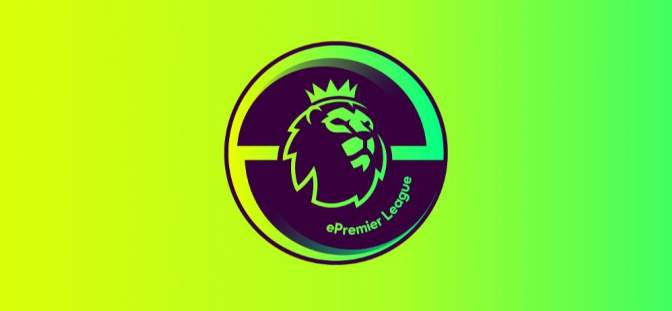 So now that virtual esports are being broadcast on mainstream television, could this be a significant moment? 
The really big news though is that the number of people playing and watching video games has increased massively since the global lockdown began. The main streaming gaming platform, Twitch, saw its numbers increase by a third in March alone, whilst Verizon reported an increase in gaming traffic during peak hours by 75%. According to new research from Online Betting Guide (OLBG), Football Manager saw a record peak of players recently.
Many brands are now accelerating their move into the world of esports. Nike recently sponsored League of Legends teams in China, while Louis Vuitton created a travel case for the League of Legends World Championship trophy.  BMW made a recent announcement that it was shifting a significant amount of its marketing budget into esports.  "In the long-term esports will be our biggest footprint," says Stefan Ponikva, head of BMW Brand Experience Shows & Events told Forbes, adding that esports will eventually eclipse spending on sports such as motorsports and golf. "The younger generation, being born digital first, doesn't really care about TV or traditional advertising. Esports is our tool to reach them."
Even the UK Government is getting in on the act. Posters and banners bearing the slogan 'Stay At Home, Save Lives' alongside a coronavirus icon have been inserted into Codemasters' DiRT Rally 2.0 racing game for PlayStation, Xbox and Windows, lining driving routes throughout the game. Other titles include Candy Crush Saga, Sniper Elite 4 and Farm Heroes Saga, which also display the messaging on landing pages and banners to millions of players.


Bidstack, the leading in-game advertising platform, who serves real world ads either programmatically or directly into the gaming environment, were the tech provider behind the DiRT Rally 2.0 campaign. Their CEO/Founder, James Draper recently told CNBC "The biggest change in how technology will be used post-pandemic is in the take up of esports by sports broadcasters. Esports is a growing area but the current crisis has highlighted the importance of accelerating its adoption for athletes, sporting organizations, teams and commercial rights holders."
So without doubt esports and gaming offer great opportunity for brands, particularly those aimed at a younger demographic. However, a few words of warning. The cancellation of all major sporting events will definitely increase demand for esports and raise its profile in the medium term, but many esports companies will now be struggling to survive without their income from their physical events. Clearly this is true of many companies in all sectors, not just esports. My instinct is if your target audience overlaps with the gaming demographic you need to get involved somehow, but maybe start small and tread carefully. 
Even the big four consultancies are now taking esports seriously. Andy Fahey of PwC told me:
"The big question is what comes next? How can esports build on its fortuitous moment in the sun? It is likely given its enhanced profile over these challenging times, when mainstream media and traditional sports markets resume, enough doors have been opened and credibility displayed, that higher levels of investment will flood through the esports market. This in turn will then see accelerated growth levels over the next 12 months".
Mark Reed, CEO of WPP, said recently that the result of COVID-19 on the advertising world was "to accelerate the shift towards digital, so that 10 years of innovation is happening within four weeks." And this is especially true of esports and its importance when trying to reach the increasingly unreachable younger audiences. 
Stay safe.  Play Computer Games.  Listen to Podcasts.
Enjoy this? Get more.
Our monthly newsletter, The Edit, curates the very best of our latest content including articles, podcasts, video.
Not a member yet?
Now it's time for you and your team to get involved. Get access to world-class events, exclusive publications, professional development, partner discounts and the chance to grow your network.