EVP Marketing & Head of Customer Experience, Emirates NBD
Vikram Krishna is the Executive Vice President, Head of Group Marketing & Customer Experience at Emirates NBD, with the mandate to position Emirates NBD as a leading banking brand, and enhance its customer experience capabilities. Krishna has successfully developed Emirates NBD into the No.1 banking brand in the UAE, with a brand value of USD 3.53 billion, in addition to making it one of the top 100 financial brands globally.
Krishna oversees the three areas of Marketing, Customer Experience and Customer Lifecycle Management at the Emirates NBD Group level, continuously devising and implementing innovative strategies across all channels, to ensure a customer-centric approach and further grow the bank's dominant market position. Krishna has also significantly raised Emirates NBD's presence in the social media space through the successful launch and management of the bank's social media platforms.
During his tenure as Head of Group Marketing & Customer Experience, Emirates NBD has won several regional and international accolades, including recognition at Dubai Lynx, Effies MENA, Cannes and Midas, New York. Communicate magazine also listed Krishna in its Top 50 Power List for 2011 and 2012. Recognized for having raised the standard of marketing in the region, Krishna was named 'GMR Marketer of the Year' at the 2013 Effies MENA awards.
Prior to his current role, Krishna was instrumental in the profitable turnaround of Emirates NBD's Personal and Auto Loan business. He has also held the posts of Senior VP, Marketing-Retail Assets in HSBC, India, and VP & Head of Mortgages for North India in CitiFinancial. Krishna, who holds a Bachelor's degree in Mathematical Statistics and an MBA in marketing, began his career with the advertising firm Lowe before moving to the banking industry.
---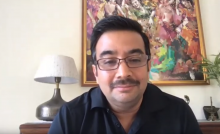 With almost half of the world's population under some form of lockdown, consumer habits have dramatically changed and the global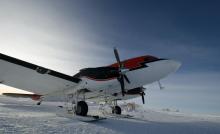 In partnership with Bloomberg Media Group we will discuss if Covid-19 has impacted the climate change-movement.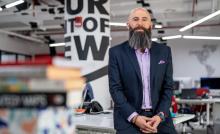 We are back in Dubai for a third year in a row for our bravest conference yet