How to market during a pandemic?
The short answer might be, don't.
That is, don't treat Covid-19 like another business-as-usual opportunity or, God forbid, trend.
Instead, be honest about the real role your brand might play in this crisis:
If you're not part of this, act like a good citizen – yes, that might mean 'social distancing'.
KFC and Mother's hilarious new UK campaign, 'Finger lickin' good,' celebrates the natural human impulse to suck your fingers to get every last bit of those 11 herbs and spices inside your body. It's an irreverent, playful campaign speaking directly to sensory experience. It aimed to create conversation around 'finger lickin' etiquette,' showing a range of blissed-out diners slurping seasoning off their fingers.
It's now very much cancelled.
By pressing "pause" on behaviour that's usually fun and social, but now feels dangerous, KFC is behaving the way that individuals are supposed to: staying out of the way.
Over the last few years, we've seen stigmatisation of brands inserting themselves into conversations. After the initial thrill of Wendy's/ Burger King Twitter 'beefs,' consumers are used to sighing, 'shut up, brand' at hashtag co-opters.
So when Tito's Vodka found itself trending as a hand sanitiser replacement, the brand didn't try to leverage this visibility. Instead, it solemnly related CDC advice explaining exactly why that's a bad idea (vodka doesn't hit the 60% proof needed to sanitise, and soap is better anyway).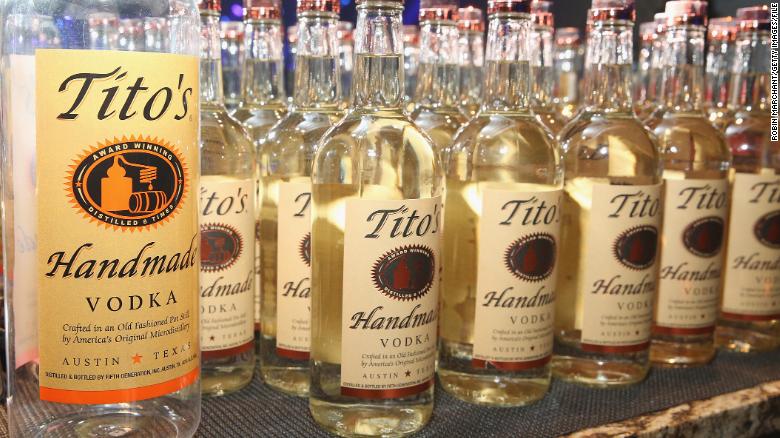 Lush is capitalising on the news to some extent – by pointing out that its UK stores are full of soap and offering hot water for passers-by. This feels like a very human act of generosity. Quiet and unfussy (Lush's announcement didn't mention Covid-19 specifically) neighbourliness is the behaviour people want to see right now, from each other and from brands.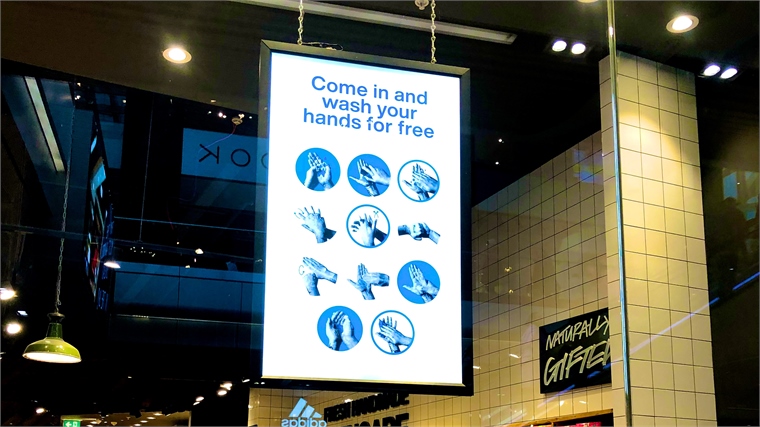 If you have considerable heft… act like a leader
Especially in the face of sometimes-confusing advice from authorities, big brands can feel like the squires of our villages.
We already know, for instance, that employer branding is massively influential. Next year, people will remember which companies put them – or their second cousins, or Facebook friends – first as employees, and which insisted that immunocompromised people come into the office or take unpaid leave. Gig economy employers could undo years of bad employee branding if the US freelancer contingency fund being discussed by Uber, Lyft, DoorDash, Postmates and Instacart goes ahead.
Not everyone can do an LVMH and turn over production to hand sanitiser. But with supermarkets and pharmacies rationing buys and prioritising elderly shoppers, other trusted brands can stress their calmness and responsibility in everything they do.

If you're genuinely useful right now… treat this as an opportunity for generous education, not self-promotion
These will be boom times for work-from-home solutions, virtual entertainment and online education. But big brands like Google, Microsoft and Zoom aren't putting out splashy ads to hammer that point home. They're focussing on service-first, payment-later, offering limited free access to premium tools.
This is the time to educate consumers on your offers, but anything that feels persuasive or attention-seeking may be seen as profiteering. Instead, give what you can for free, and code your messaging as neutral and educational.

If you're in danger (an events, entertainment or hospitality brand)… get creative
Universal's move to send new releases straight to streaming is an obvious pivot, but a significant one. If you've been waiting to trial a virtual offer, now is definitely the time. While UK arts organisations are still reeling, China's galleries and museums have reacted by creating virtual tours and gamified online experiences. Nike Fitness partnered with Douyin to create massive online workout groups.
Non-entertainment businesses can also get creative to retain attention and value. Chipotle's handmade assembly feels very unattractive right now, but their celebrity-studded Zoom hangouts are proving popular.
One hastily-put-together website uses bold, industrial imagery to promote 'Dining Bonds.' This PR-firm-led initiative sells discounted gift certificates for US restaurants who will redeem them for full face value at a later, less-infectious date.
There are huge amounts of goodwill out there, from consumers eagerly awaiting their reunion with 'normal life.' Survival will be a matter of working with them to maintain community spirit through generosity, education and creativity.
This piece was written by Senior Project Manager and cultural analyst at Canopy Insight, Colette Sensier.