Urbanization is still a hugely increasing trend throughout the world and in Asia particularly, the continuous growth of the urban population is prompting the rise of dozens of Mega-Cities with well-over 10 million residents. In fact, according to the UN, 68% of the global population will live in cities by 2050 and there is predicted to be 43 mega-cities by 2030. For marketers, this provides the distinct challenge of communicating to ever larger urban audiences in an impactful and meaningful way. 

Yet whilst there is lots of talk about smart hyper-connected digitally led cities that offer a plethora of ways to talk to people through their smartphone, there is a traditional media channel that is often overlooked but is an amazingly effective and impactful way of establishing a big brand presence: the humble Out-of-Home billboard. Used well, Out-of-Home can act as a canvas that can bring colourful and creative advertising to life in a unique, vibrant fashion and also offers those crucially important components of most branding campaigns, reach & frequency. 

That's not to say that billboards cannot be digital or smart. Here in Hong Kong, they have one of the largest digital screens in the world on the side of the locally famous SOGO shopping centre, right in the heart of the manically busy Causeway Bay shopping district. At a size of 72 x 19 metres – equivalent to 7 tennis courts! – it is truly unmissable and is one of the few advertising sites that still makes people look up from their smartphone and say "WOW".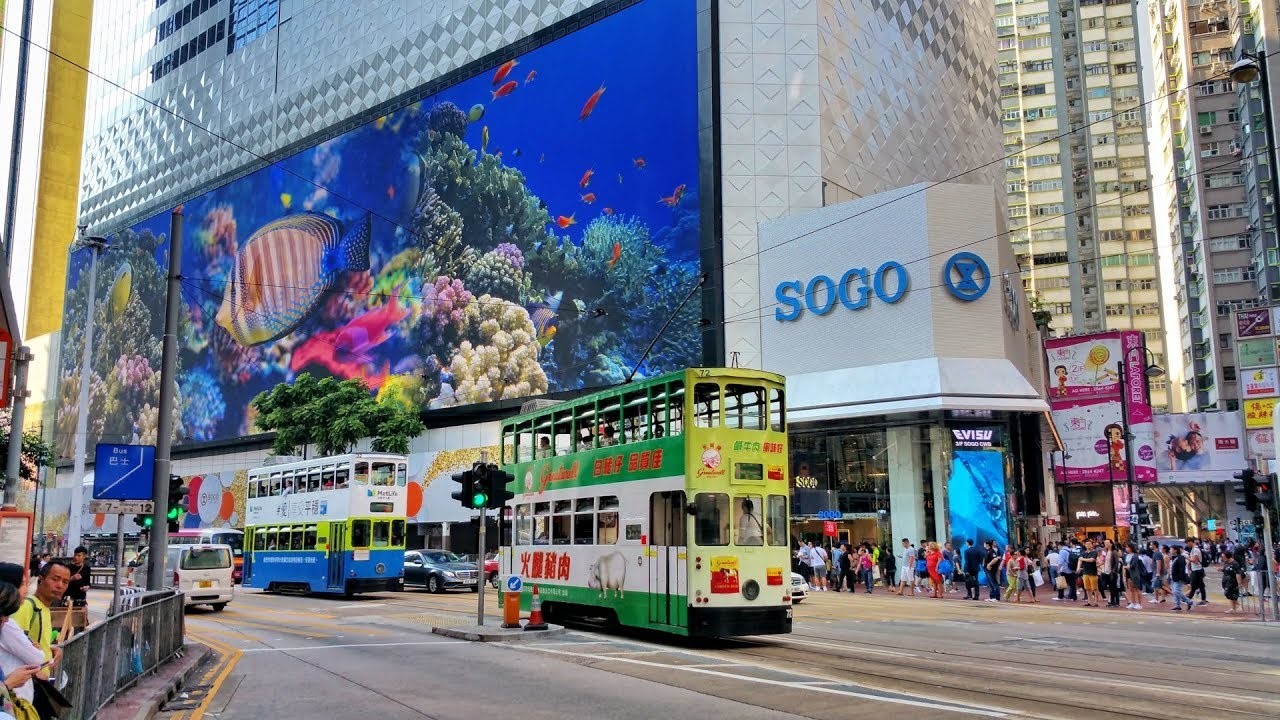 For me, nothing captures the attention better than a large-scale OOH execution and there's a couple of examples from this year that I've particularly loved. 

Firstly from here in Hong Kong, Nike recently covered the entire side of a building on the Hong Kong harbourfront. An iconic location in itself that obviously stands out, but there was more to it than just a huge, dominating image. The ginormous poster that features local athletics star Cecilia Yeung was located opposite the Wan Chai sports ground during the Hong Kong Inter-School Athletics Competition – a venue and competition that Cecilia had competed at herself in her youth. A wonderfully impactful placement that the young athletes taking part in this year's competition can look up at and think "one day it could be me up there".  Also, this inescapable Nike-branded backdrop will be in pretty much every photo, selfie and Instagram post that anyone attending the event will share online, adding an extra element to the overall reach and impact of this amazing OOH execution.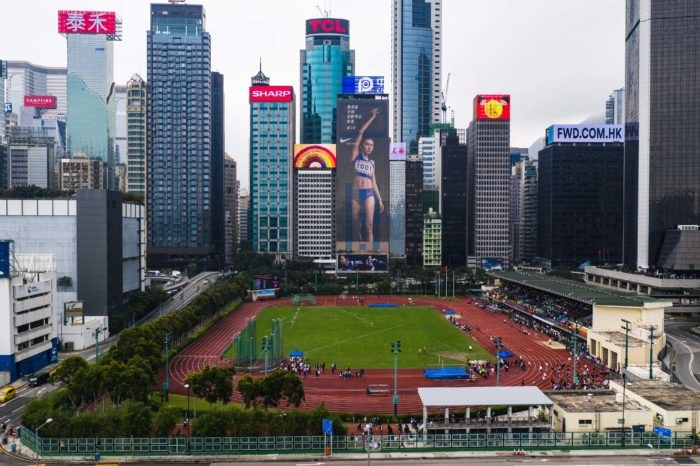 Another fantastic OOH placement that was actually able to take over a small section of a city was done earlier this year by the NBA in Manila, converting one of the city's many pedestrian underpasses into a faux basketball court featuring every team logo and each team's star player. Pedestrian walkways and underground metro stations are often the busiest parts of many Asian cities and this brilliant transformation of the entire space goes way beyond the standard billboard placements already present and creates an environment that is impossible to ignore. And like the Nike billboard, this NBA tunnel had people taking photos of it and sharing it on social media, including the local city tourist board, ensuring that it reached an even wider audience.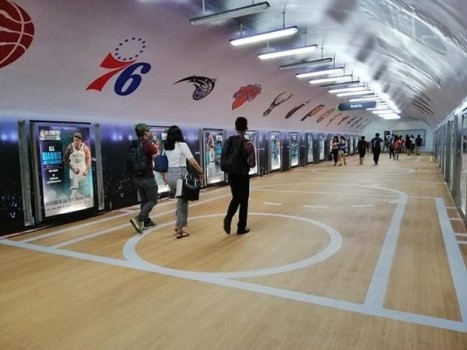 In this age of constant digital bombardment, where consumers are finding more and more ways to block, ignore, avoid and downright boycott advertising, large scale OOH gives advertisers the ability to create something spectacular and unmissable. In sprawling, ever-more populous cities, OOH offers a way for brands to truly stand out from the crowd. 
---
Duncan Bell, Senior Strategist at Havas Media Hong Kong