Many industries were hit hard by the global lockdown caused by Covid-19, but live sport has been especially decimated. 
But as the saying goes "necessity is the mother of invention", and it's been interesting to see how a sport like football has reacted to something that no businesses within it would have planned for, even in their most gloomy disaster recovery planning sessions.
Marcus Rashford's campaign to extend the children's food voucher scheme into the summer holidays that led to a government u-turn has shown the power of a football star and a great cause. 
Here are 5 other great football campaigns delivered during the COVID shutdown:
---

1. NIVEA AND LIVERPOOL
The first example is from NIVEA Men and Liverpool FC.  A Liverpool fan who was grieving the loss of his mum and dad received a surprise call from Jordan Henderson, the Captain of Liverpool, and by the way, clearly a lovely guy.
This is a genuinely emotional piece of content as you can tell that the call meant so much to the fan in question. Great work by NIVEA Men to help build a bond between a fan, who was in need of compassion, and the club he loves. 

2. LEYTON ORIENT AND ESPORTS
The next example shows you don't have to be a big club to show marketing initiative.  At the start of the lockdown, when most organisations were still in shock, EFL League 2 club Leyton Orient united the footballing world amid COVID-19's worldwide impact by launching a 128-team FIFA 20 tournament featuring a whole host of global teams.
A great idea, superbly executed. 

3. FAKE CROWDS AND FAKE NOISE
The German Bundesliga was the first major European league to restart its season, so it was interesting to see Borussia Dortmund experiment with fake crowd noise to generate some atmosphere for the TV viewers, which most broadcasters have copied.  The Spanish La Liga has gone one step further by introducing computer-generated crowds. 
The Spanish League has gone with super-imposing a fake crowd with recorded crowd noises for its live matches which have resumed tonight with the Sevilla-Betis derby.

I'm not sure but, having seen a few German games recently, it's certainly no worse. pic.twitter.com/cEFZEeEiMN

— Jim Gibson Может из Москвы 🏴󠁧󠁢󠁳󠁣󠁴󠁿🇪🇺🇷🇺 (@jimgibs0n) June 11, 2020

4. DUGOUT AND ESPORTS
DUGOUT, the football video platform, recently announced the launch of a new live-stream broadcast, offering premium, high-quality behind-the-scenes and #esports content in an innovative and accessible way to 350m football fans.
The first live esports event with Manchester City Football Club was streamed by millions and, as The Premier League returned, it also streamed behind-the-scenes pre-match build-up content to bring fans closer to the action.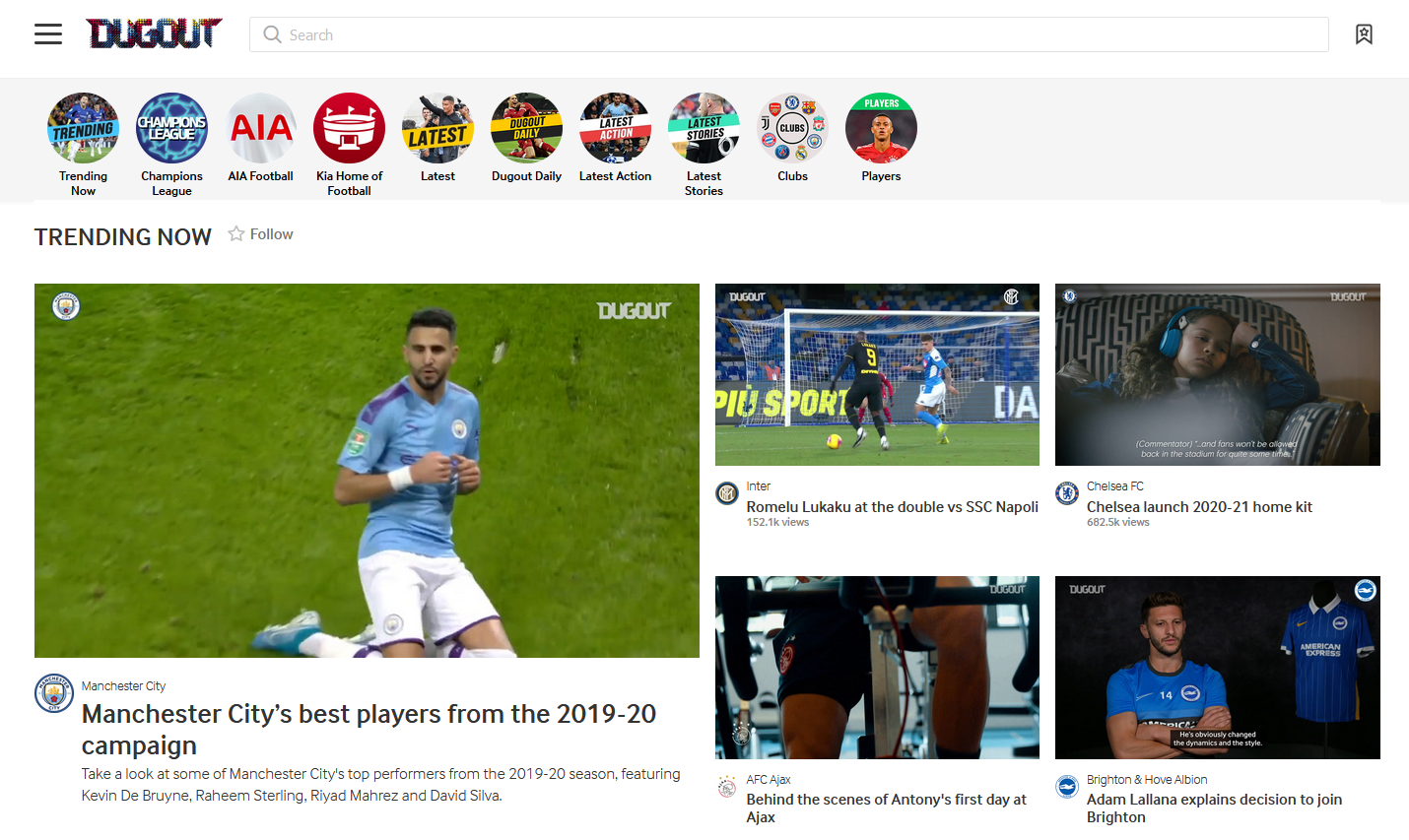 5. CADBURY'S , AGE UK AND MAN UTD
Cadbury's, as a Premier League sponsor for the last few years, has been building up its relationship with football and also focusing on more CSR work. The campaign "Donate Your Words" actually started before the COVID lockdown but its message of tackling the loneliness of OAPs has become even more important. 
With older people being the most vulnerable group, COVID has massively increased the issue of loneliness, so this campaign's success has grown during lockdown. 
These examples show that innovation when times are tough is not just possible - it's probably a necessity.