Choice of brand name is one of the most significant decisions taken during brand development. The brand name is a critical bit of 'distinctive memory structure': it identifies, communicates, protects and legalises the brand. The name rarely changes and acts as a focus for considerable marketing and capital investment.
However, name development is never as straightforward as people think and doesn't always get the amount of investment it deserves. It requires planning, focus and perseverance, and ideally the involvement of an experienced 'brand namer' to be truly successful.
Below we share ten tips to help you develop effective brand names, based on the combined experience of our brandgym partners over the last 25 years.
PART 1: Briefing
1.    START WITH THE END IN MIND
As with all marketing, a clear brief is critical to success. Agree upfront the name generation brief with what type of name is needed and its desired role within the existing or new brand architecture. Clarify terminology for all involved to check everyone is speaking the same language (e.g. masterbrand, endorsement brand, sub-brand, ownable descriptor), as we discussed in an earlier post here.
2.    THINK BIG FROM THE START
Ensure that the brief is suitably visionary to create names with sufficient flexibility to encompass any plans for brand stretching. With an eye on a bright future, the Minnesota Mining & Manufacturing Company renamed itself '3M' Innovation. And the Holt Tractor Company became 'Caterpillar', now an international and increasingly diversified industrial conglomerate.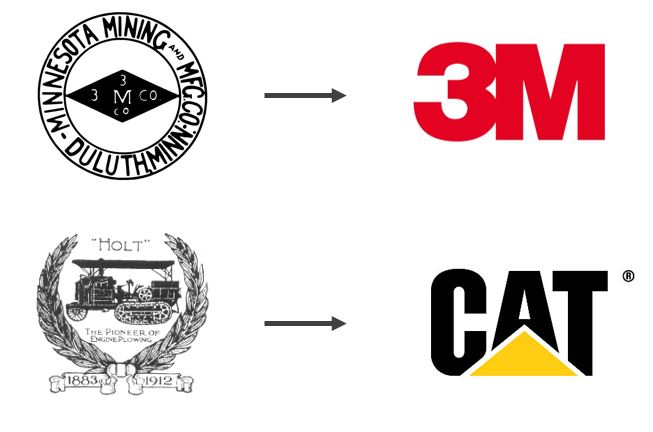 PART 2: Generating
3.  BUILD ON BRAND TRUTH
A great place to start your naming process is to 'look back at what made you famous' and identify links back to the brand's true story. For example, when the personalised children's books brand Lost My Name re-named as 'Wonderbly', the team used truths about the company's purpose for inspiration, as we posted on here. "It's a combination of Wonder and Impossibly, because (we like to think) we help you to make impossibly personalised books that bring wonder into children's lives," as the brand's website explains.

4.    PLAY AROUND WITH WORDS
Many famous names come from playing around with words, such as the names of the founders. When Adolph Dassler set up his business in the early 1900s, he combined his pet name 'Adi' with the first three letters of his surname to create 'Adidas'. And the first letters of the names of four Swedish singers of course created one of the most famous band names ever: ABBA.
5.    ADD SOME PERSONALITY
Adding a dash of distinctiveness is part of the creative 'alchemy' of brand naming, bringing a brand to life, making it more memorable and also more ownable in trademark terms. Distinctiveness can be through the way a name looks, and also the way it sounds. Some common techniques mis-spelling ('Irn-Bru'), exclamation ('Yahoo!'), short-hand ('eBay') and use of different international languages ('Häagen-Dazs').
6.    USE 'PARALLEL PROCESSING'
Naming is one of the most challenging bits of brand development and needs the maximum amount of creativity. One technique we used on brandgym projects is 'parallel processing': harness several, different creative processes at the same time to maximise the chances of success. Examples from recent projects include using experts, creative consumers, employees and AI-enabled online searches.
PART 3: Selecting a shortlist of names
7.    LESS IS MORE
'Less is more' is a sound branding principle and especially so in naming. To be easily memorable, a brand name should ideally be two, three or maximum four syllables.
Some brands are born with short, memorable names, such as Red Bull, Accenture, Lush and Coca-Cola. In other cases, companies create short-hand acronyms for long names:
T E Stockwell & J Cohen became 'Tesco'
Bayerische Motoren Werke became 'BMW'
Kentucky Fried Chicken now uses the healthier sounding 'KFC'
Most readers of The Financial Times ask for the 'FT'.
Another option for long names is to create a shorthand, referred to as a 'bar call' in the alcohol world. If you don't do this, consumers will do it for you! Examples such as 'Stoli', 'Chevy', 'the Beeb', 'Amex', and 'FedEx'. Russian consumers of the premium beer Zolotaya Bochka ('Golden Barrel') that fellow brandgym partner David Taylor and I helped create for SAB Miller affectionately shortened the brand name to 'ZoBo'.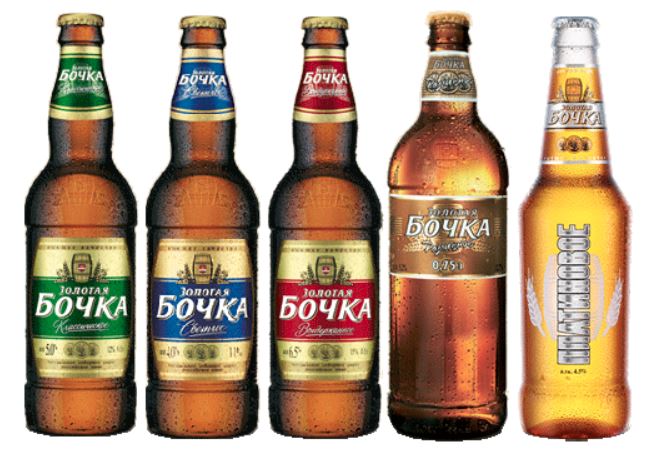 8.    THINK PROTECTION BEFORE YOU GO TOO FAR
It's all well and good coming up with a great name, but it's no use to anyone if you can't protect it. Therefore, get input from your legal advisors early on, at least to agree some initial parameters of where you can and cannot go with names. And try to do quick legal checks as you go to ensure new name ideas are viable.
Given how hard it is to protect names, major international companies we work with on projects often have a bank of pre-registered names that can be drawn on when needed.
9.    EXPLORE AND RESPECT LANGUAGE
If you have global ambitions for your brand, properly checking the meaning of your name in other languages is critical.
Irish Mist liqueur has never sold particularly well in Germany, as 'Mist' means dung in German. General Motors are still embarrassed their attempted launch of the Opel 'Nova' in Latin America, which means 'not going' in Spanish. At least Toyota had more sense not to try to launch the MR2 in France: it is pronounced 'M-R-deux' in French,i.e. 'merde' (shit!).
10.  BRING THE NAMES TO LIFE
One of the challenging elements of brand naming is ensuring that the client team and key stakeholders give every idea in the emerging shortlist a fair chance. Avoid the common mistake of simple typing name options out in standard typeface.
Instead bring the naming ideas to life visually for both internal stakeholders and consumers to make them appear as real as possible (see an example from a naming project below). When Prudential broke the conventions of financial services naming with the egg brand, a critical part of the internal sale was mocking up credit cards and bank statements.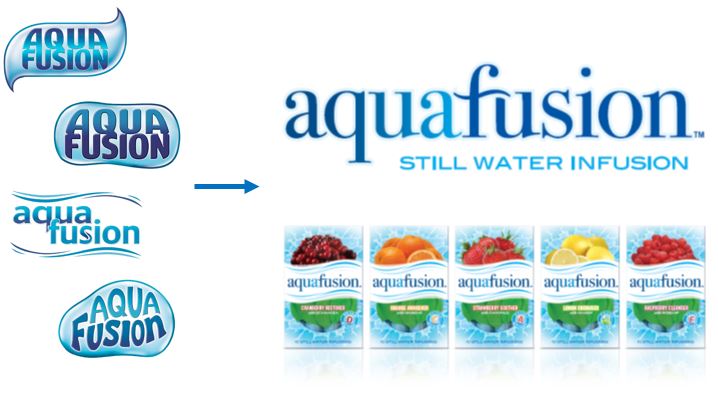 Also, beware of listening too closely to consumer focus group feedback, especially after their initial, intuitive, 'system 1' reactions. Avoid asking the worst possible question which is direct and invites a rational, 'system 2' response: "What do you THINK about the name?" Instead, use 'indirect' ways of getting emotional responses, such as showing a mock-up of the brand, asking for feedback and listening out for comments on the name.
In conclusion, effective name generation is both an art and a science that requires strategic rigour, inspiring creativity and a lot of determination. And it is worth investing the right amount of time and money on. Remember, whilst brand communication campaigns come and go and packaging is refreshed, a brand name is, ideally, for life!
---
This article is by Simon Gore, Managing Partner and Head of Brand Identity & Naming at the brandgym and was first posted here.
Enjoy this? Get more.
Our monthly newsletter, The Edit, curates the very best of our latest content including articles, podcasts, video.
Not a member yet?
Now it's time for you and your team to get involved. Get access to world-class events, exclusive publications, professional development, partner discounts and the chance to grow your network.