Let's start with the controversial one – the financial sector inspiring us! After a recent pitch win for a reputable trading app, the Tribal departments have united to "trade" notes in this growing sector.
Over the past two weeks we have discovered some fantastic digital services that are growing the sector 50% year on year and changing the way millennials think about how their money works for them. 
The most intriguing part is that real people, in the real world, are genuinely keen to try a new way of managing their finances. Early millennials particularly are willing to risk a bit to learn an investment technique that will help them reach their goals in the future.
WealthSimple
One of the interesting contenders to Nutmeg is WealthSimple which tailor's investment plans to individuals who are looking to grow their financial intelligence without being bogged down by too much detail and jargon. Our social team uncovered the release of a witty content piece they created which acknowledges the fact there's a lot of noise out there on options and when you're starting out it's hard to know what to do with your money. Check out their witty social film here. 
MoneyBox
MoneyBox
 is another great digital product where you passively invest with rounded up money from purchases. One writer at the Tribal offices had built up £1k in investments this year alone. (I'm not sure if this is an alert on spending habits as much as monies gained!) Nevertheless, there's an app for saving too! Beautifully designed and UX'ed customer experience from Monzo – who help millenials get a handle on their cash flow.  
The most important thing to mention about all these companies is this – they all have the same defining strength in design thinking. Incredibly distinct branding, beautifully crafted social posts and curated film content. The simple tone of voice feels relatable, trust-worthy and most importantly desirable to people. It's inspiring to see the deep in creativity but also the communities they are building. 
We are attending an event in a few weeks, in case you're also curious about the growing market for financial innovation here's the details – 'The Future of FinTech' held by Tide will be at the Huckletree in Shoreditch. You can get tickets
here
.
Google's 'professional women' emojis have been nominated for Design of the Year!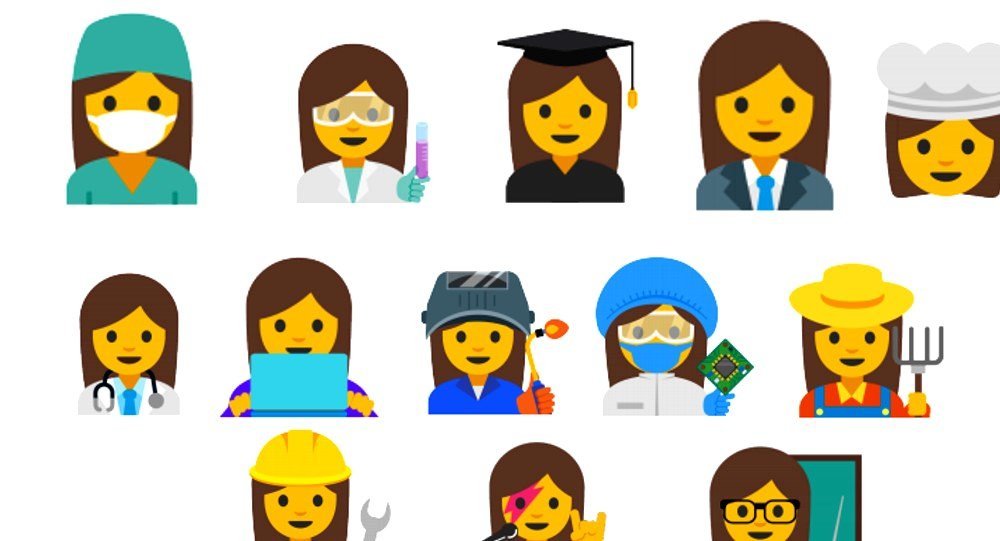 The tech giant developed a new range of female emoticons which include a farmer, a doctor, a mechanic and rockstar. "We believe this will empower young women, the heaviest emoji users, and better reflect the pivotal roles women play in the world," said a spokesman for Google.
Although this is a step forward, culture today is constantly expecting more.
Which made me ask the question, shouldn't these heroes roles be gender neutral? If these new emojis are announced as 'women' doesn't that unnecessarily marginalise the LGBTQI+ community? But just when you think Google have been pretty diverse, perhaps that is enough – Apple came out with a new release of diverse emojis - androgynous person, a male fairy oh and a takeout box. 
Unicode Consortium
The organization that handles new emoji proposals, approves a new class symbols that tech companies like Google, Apple, Twitter, Samsung and Facebook often bring to their platforms.
56 new emojis have been released but there are still more to come – one millennial commented on a recent article about the Apple's androgynous persons release with – 'That's great with better representation for gender nonconformist. I'm still missing ginger options, though. Weren't they supposed to be introduced as well?'
To be continued… but for now, well done Google & Apple for beginning to take positive action to support young millennials wanting to express themselves in a way that feels accurate to them. 
---
By Tribal Worldwide, DDB London. Follow them @tribalLDN