Members, some of you may be aware we have recently partnered with Guild to create a 'Coffeehouse' for you. Well... we're pleased to say it launches globally today.

But what is it? I imagine you might cry... maybe. Well, it's a place where you can hang out, shoot the breeze with fellow members, exchange ideas, chat, get inspired, that sort of thing. We've been testing the waters with a small group initially, and it's been going well. Lots of chatter and topics and people getting to know each other.
We're now rolling this Coffeehouse out to all of you, globally. So go check your inboxes for the link to access. It works much like Slack, in that there are threads for individual topics and conversations, and you can choose to participate in ones that float your boat.
You can run it off of a desktop or mobile, but it's pretty straightforward, and the email we sent you will explain all.
Naturally, I recommend participating in a couple of conversations that I've started (one on the future of work and one on trends for the year ahead), but they are somewhat weighty subjects, so I won't hold it against you if musing on the state of the world and the human condition isn't your bag right now.
Instead, just come say hi, or jump in the chat discussing the Superbowl ads. There's lots going on.
Below is the press release the Guild put out a few weeks ago if you want to know more. For now, though, go check your emails, join our Guild group, and get involved.
We'll see you there.
Michael Piggott
Marketing Society Editor
---
The Guild team is pleased to announce our partnership with The Marketing Society. Guild has been selected as the platform of choice to host The Marketing Society's prestigious global community. 

The Marketing Society was founded over sixty years ago in 1959 and has since built an international network of influential senior marketers who work at leading organisations such as Apple, Barclays, Dimension Data, HSBC, IHG, L'Oréal, Mars, Samsung, Unilever, Vodafone and Wells Fargo to name a few.

The Marketing Society's new "Coffeehouse" online community creates a relaxed coffee shop style environment to host their members: a private space that they can dip in and out of to meet fellow marketers from around the world, exchange ideas and expertise, and help answer each others' questions.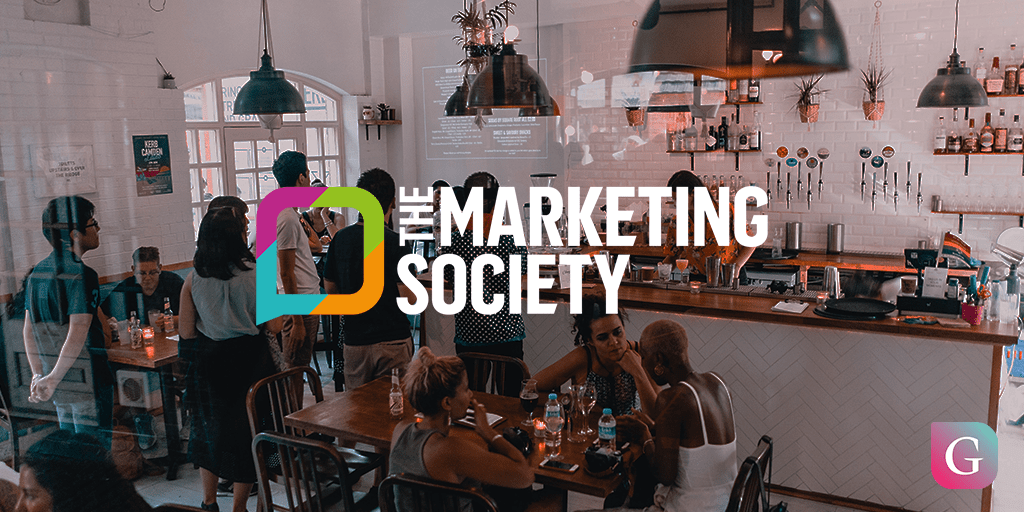 Sophie Devonshire, CEO at The Marketing Society shares her thoughts about the partnership:

"The Marketing Society is a global network and we've always wanted to find a way for our regional hubs to connect with each other in a simple and seamless way. 

A big part of The Marketing Society is knowledge sharing and what better way to facilitate that than in an online private community. I'm really looking forward to seeing what relationships are forged in our Guild community."

The community goes live on the 3rd of February and there is still time to be part of this network. If you're not already part of The Marketing Society network and you are a senior marketer, you can apply to join by filling in the application."
Enjoy this? Get more.
Our monthly newsletter, The Edit, curates the very best of our latest content including articles, podcasts, video.
Not a member yet?
Now it's time for you and your team to get involved. Get access to world-class events, exclusive publications, professional development, partner discounts and the chance to grow your network.