The Marketing Society Scotland Council has developed a new vision for 2019 and beyond – to build a vibrant marketing community renowned for enlightened thinking, innovation and creativity.
The Star Awards have an important role to play in this.
We also encourage all of our members to get involved with the judging – from scoring papers online to participating in panels with other Business Leader members, where we use a combination of quantitative scores as well as qualitative discussion and rigorous debate to decide the shortlists and winners.
Most importantly these awards were created to encourage professional marketers to take pride in their achievements by producing well written, well-structured and compelling case studies with robust results – showing that their work really did make a difference.
A massive congratulations to all of our Star Awards 2019 winners.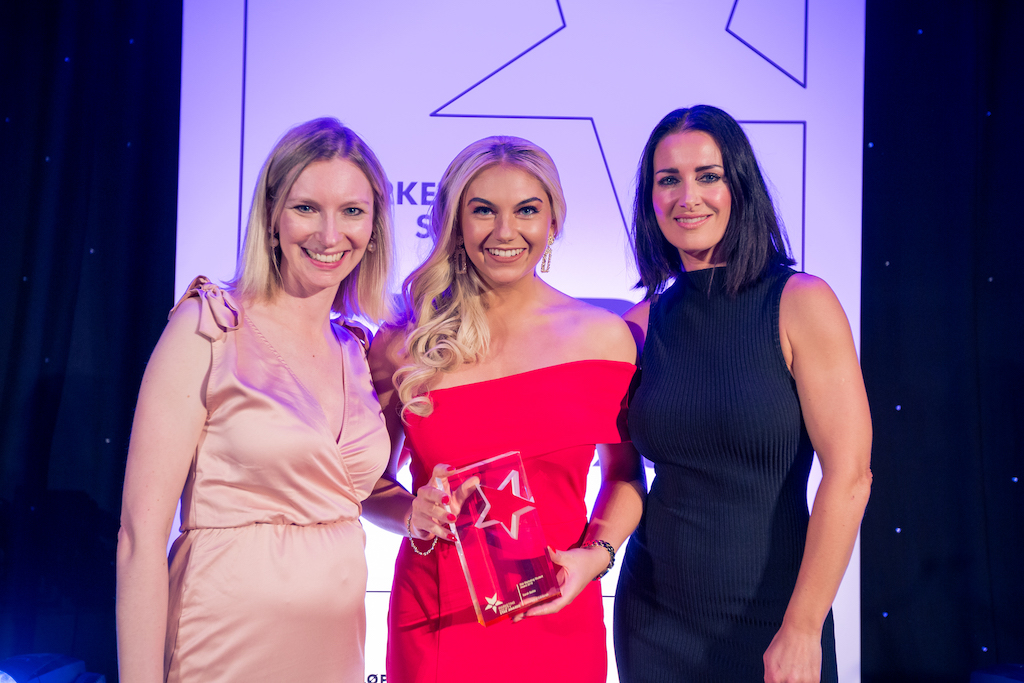 DEVELOPMENT CATEGORY
STAR SCHOOL AWARD
The Green Bean Co. – Grove Academy, Dundee

STAR CREATIVE STUDENT
Ciara Boyle, Edinburgh Napier University
STAR MARKETING STUDENT
Sarah Baillie, University of Edinburgh
RISING AGENCY STAR
Amy Brownlee, Frame
RISING CREATIVE STAR
Chris Melvin, Sunshine Communications 
RISING MARKETING STAR
Karen Towler, Tesco Bank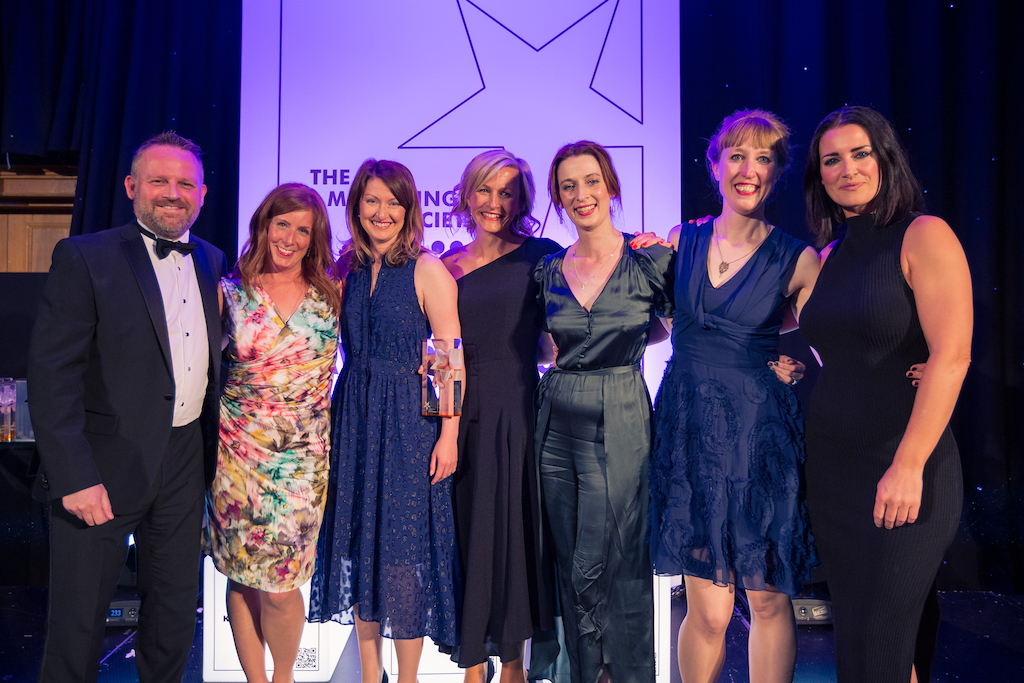 STRATEGIC CATEGORY

BRAND DEVELOPMENT
GOLD: For The Love of Scotland by Frame for National Trust for Scotland 
SILVER: Mug Shot: Stirring Things Up in The Instant Snack Market by The Leith Agency for Symington's 
BRONZE: Charging up the functional water category by Guy & Co for Actiph Water 
DIGITAL STRATEGY
GOLD: How a breathtaking strategy saved motorcyclists' lives by The Leith Agency for The Scottish Government
SILVER: #ScotlandIsNow by The Union with Whitespace & Carat for Brand Scotland 
BRONZE: Going Beyond the Guidebooks by The Lane Agency for Rabbie's 
INTERNATIONAL MARKETING
GOLD: Make The Call by J Walter Thompson for The Macallan 
SILVER: #ScotlandIsNow by The Union with Whitespace & Carat for Brand Scotland
BRONZE: Innking The Perfect Partnership by trevor//peter for Innis & Gunn 
INTEGRATED MARKETING – INCLUDING DIRECT MARKETING 
GOLD: The year we built a new snowman by The Leith Agency with Stripe & PHD for AGBarr 
SILVER: Helping 31,100 Scottish smokers 'Get Through 72' - and beyond by Story UK with Carat, Kommando, Smarts Communicate, Union Connect & Union Digital for The Scottish Government 
BRONZE: Saving Lives By Putting Young Men In The Driving Seat by The Leith Agency for The Scottish Government 
MARKETING PLANNING - INCLUDING RESOURCES, RESEARCH & INSIGHTS
GOLD: How a finger up the Auchtermuchty changed cancer attitudes by The Leith Agency for The Scottish Government 
SILVER: Saving Bikers' Lives With Breathtaking Planning by The Leith Agency for The Scottish Government
BRONZE: Shining a light on care in Scotland by The Union with Clark Communications, Republic of Media, Tactical Media, STV Creative & Bauer Media for National Confidential Forum
MARKETING IN SOCIETY - INCLUDING NOT FOR PROFIT, CHARITY & CAUSE-RELATED
GOLD: Bloody Big Brunch by WIRE 
SILVER: Making a better Scotland begins with shining light by The Union with Clark Communications, Republic of Media, Tactical Media, STV Creative & Bauer Media for National Confidential Forum
BRONZE: Give a child their smile back by Frame for Children 1st 

COMMUNICATION CATEGORY 

ADVERTISING
GOLD: Mobilising Scotland to stand up to hate crime by The Leith Agency for The Scottish Government 
SILVER: Doing Our Thing for Edinburgh Gin by PUNK for Edinburgh Gin 
BRONZE: Give a child their smile back by Frame for Children 1st 
BRAND EXPERIENCE - INCLUDING SPONSORSHIP AND EVENT MARKETING
GOLD: Volvo Rigid Hauler Launch by StudioLR with Lux Events & Vision Mechanics for Volvo Construction Equipment 
SILVER: Edinburgh Gin at the BAFTAs by LUX – The Food & Drink Agency for Edinburgh Gin 
BRONZE: The Macallan Distillery and Visitor Experience Launch Event by The Macallan – Bronze 
DESIGN
GOLD: Rebranding a national icon by D8 for Tennent Caledonian Breweries 
SILVER: How Scotland is making gender inequality a historical curiosity by The Leith Agency for First Minister's National Advisory Council on Women and Girls
BRONZE: The Macallan Repack by The Macallan
DIGITAL
GOLF: DF CONCERTS: SOCK 'N' ROLL by WIRE for DF Concerts & Events
SILVER: How A Human Approach Helped Innis & Gunn Punch Above Its Weight on Social by Studio Something for Innis & Gunn 
BRONZE: A Well-Deserved Dram by Cello Signal for The Famous Grouse 
MEDIA
GOLD: Influencing the Invincibles by Republic of Media for The Scottish Government 
SILVER: How Fairfax and Favor Found Fortune by Forensically Fine-tuning Facebook by Lane Media for Fairfax and Favor 
BRONZE: Solutions for the Indoor Generation by Republic of Media for VELUX  

SECTOR CATEGORY 

FINANCIAL AND PROFESSIONAL SERVICES
GOLD: Talk To The Heart by MediaCom for Tesco Bank  
SILVER: Making A Big Deal Of Microbusiness by Stripe Communications for Royal Bank of Scotland 
BRONZE: Welcome to Clarity by Whitespace for Morton Fraser 
FOOD 
GOLD: Turning Couch Potatoes into Coach Potatoes by Guy & Co for Albert Bartlett
SILVER: Mackays: Marmalade Month by LUX – The Food & Drink Agency with Intryga Films for Mackays
BRONZE: Mug Shot: Stirring Things Up In The Instant Snack Market by The Leith Agency for Symington's 
DRINK 
GOLD: Edinburgh Gin at the BAFTAs by LUX – The Food & Drink Agency for Edinburgh Gin 
SILVER: Doing Our Thing for Edinburgh Gin by PUNK for Edinburgh Gin 
BRONZE: From Moscow to the Maldives by The Leith Agency for AGBarr 
PUBLIC SECTOR
GOLD: How a finger up the Auchtemuchty changed cancer attitudes by The Leith Agency for The Scottish Government 
SILVER: How saying 'no' to upsizing helped tackle Scotland's obesity crisis by The Union with Republic of Media, Whitespace & 3x1 for Food Standards Scotland 
BRONZE: Feels FM by Studio Something for See Me
RETAIL 
GOLD: How Len's won the space race in a competitive market by The Union with MediaSpark for Len's Self Storage
SILVER: How Fairfax and Favor Found Fortune by Forensically Fine-tuning Facebook by Lane Media for Fairfax and Favor 
BRONZE: Play Together with intu's Family Club by Frame by intu 
TOURISM, LEISURE & SPORT
GOLD: The D-Day Story by StudioLR for Portsmouth City Council
SILVER: How a new, user-centred website made booking a cruise by The Union for Loch Ness by Jacobite 
BRONZE: Scotland's Heroines: A Truly Heroic Campaign by Represent for Stirling District Tourism 

CHAIRMAN AND CHAMPIONS CATEGORY

CHAIRMAN'S AWARD FOR FIRST TIME ENTRY 
AGENCY: Represent
CLIENT: Volvo Construction Equipment 
CHAIRMAN'S AWARD FOR SMALL TO MEDIUM SIZED ENTERPRISE
AGENCY: StudioLR
CLIENT: DF Concerts & Events
PIONEERING SPIRIT AWARD
Palau Pledge – Palau Legacy Project, Palau
CHAMPIONS OF EQUALITY AND DIVERSITY AWARD
A Celebration of Diversity – The Scottish Government 
STAR AGENCY OF THE YEAR
Wire
STAR MARKETING TEAM OF THE YEAR
Scottish Government
INSPIRATIONAL AGENCY LEADER OF THE YEAR 
Ian Greenhill, Studio Something
INSPIRATIONAL MARKETING LEADER OF THE YEAR 
John Bernard, Dexcom