Adrian Walcott, an esteemed Marketing Society Fellow, cofounded NoTurningBack2020 (NTB 2020) together with Amanda Fone to support black, Asian and minority ethnic communities into marketing careers, with a goal to ensure 20% of both new entrants and leaders in our industry come from BAME backgrounds.
In pure Marketing Society style, Adrian wasn't shy in asking other Fellows to support the group of young ambassadors as mentors. With a theme of 'nothing is off the table' here's what we talked about one sunny March evening in London:
---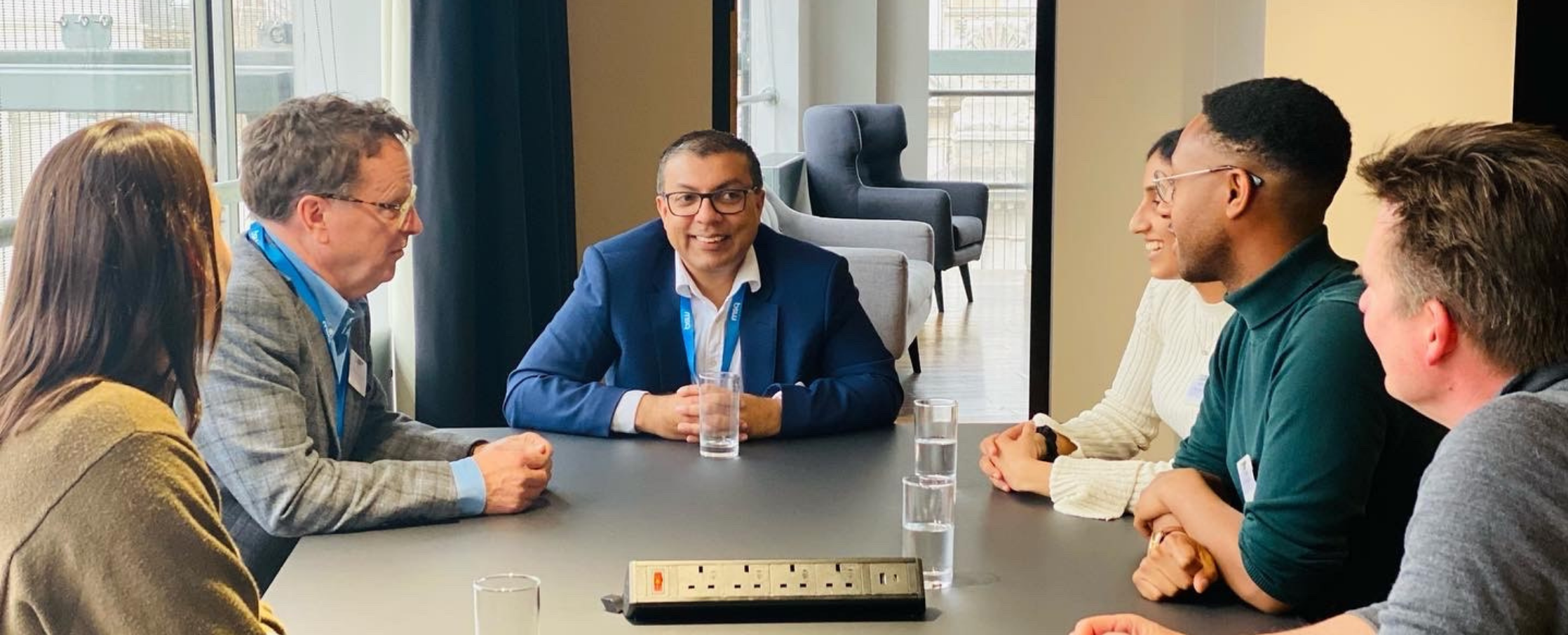 ---
Managing Burn Out
Having the confidence to carve out personal time, the importance of communicating what you're prioritising getting done and what that means needs to wait.  
Acknowledging the Shit Times
Accepting that no career, however successful it looks from the outside, is a straight line of success. We all get stronger when we hit rough periods in our lives and careers in the long run, and being kind to yourself when you know you're in one of those lulls or storms. And of course, asking for help is a brilliant habit to develop.  
Planning your next move
Hardly anyone in marketing follows the same career path and that diversity of experience makes us stronger for it. Being brave to accept opportunities, follow your gut and move into the unknown was a big theme of our discussions.
Value of International Experience
Several of us at the event have benefited from the opportunity to work internationally and talked about the stretch that gave us, opportunity to build new networks and selfishly the chance to blend a love for travel with work. And to not always judge a country, company or role by its cover. Just ask Olivia about her experience in Saudi Arabia next time you meet. 
Marketing in the Metaverse
No conversation is complete at the moment without a brainstorm of what we're seeing work in the Metaverse, how companies are showing up, making money, engaging customers differently and what we're all learning. It feels like an entirely new world where we can all learn together, irrespective of age, length of career or role.
---
A great meeting of different minds, at different stages of our careers, with different perspectives. As with all mentoring conversations, inspiring on so many levels.  
Enjoy this? Get more.
Our monthly newsletter, The Edit, curates the very best of our latest content including articles, podcasts, video.
Not a member yet?
Now it's time for you and your team to get involved. Get access to world-class events, exclusive publications, professional development, partner discounts and the chance to grow your network.