Advertising at its best should stop you in your tracks. Yet a lot of the creative output from the industry has become bland and forgettable.

This is because we still have the same people creating the same ads and following the same formulas. Often, clients are taking the 'safe' route by working with agency people with a similar worldview to them, or adopting an approach that has already proven to be successful. Marketers and even agencies might feel more comfortable operating this way, but it's anything but safe, because audiences are switching off in their droves. They've seen it all before. Creativity and collaboration are powered by diversity.
Having different perspectives in the room makes people more likely to challenge ideas and produce fresh thinking. There is a hugely diverse pool of talent out there which we are missing out on, and I believe they are the key to the future of the industry. The Wall Street Journal's recent diversity and inclusion ranking for S&P 500 companies showed that the top 20 most diverse companies outperform the least diverse firms in share price and operating results. This just adds to the mountain of research showing that diverse groups are more innovative and productive. Yet, sadly, diversity is something advertising is severely lacking in. This industry, which still is predominantly run and shaped by white, middle class males, often excludes most of the people that brands are actually trying to connect with. Advertising cannot survive inside this distorted bubble.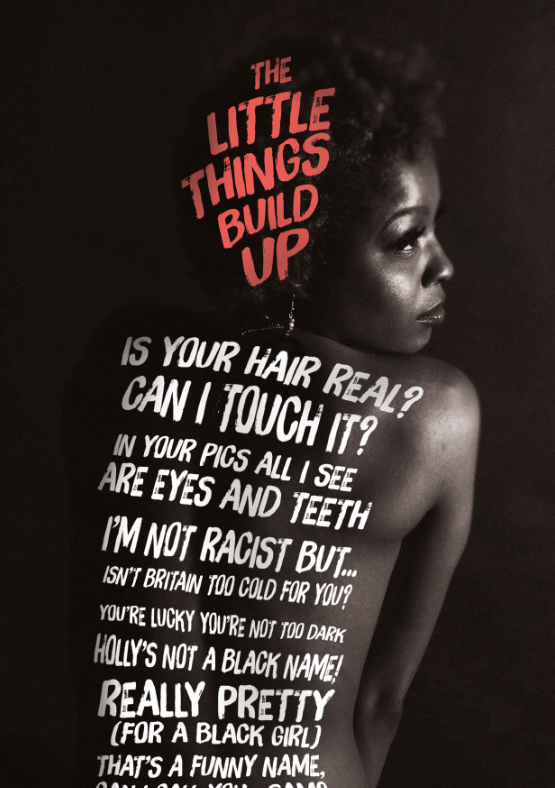 The misguided Home Office knife crime campaign, which put warnings about the dangers of carrying a knife on food boxes in chicken shops and many found deeply offensive, is just one example of the sort of work that gets created when you operate in a homogeneous world.

So, to help fix this industry's diversity problem, I'm relaunching Create Not Hate, a training programme to get more young people of colour into the industry. I first launched Create Not Hate back in 2007 as an attempt to get kids, in the kind of environment I grew up in, into the creative industries. It engaged hundreds of kids at the time but I wasn't able to sustain it alone. It required a group effort.
And this September, the agency I founded, Quiet Storm, is turning 25 years old. We have learnt many lessons along the way. We now recognise that we need your help. We've woken up to the fact that we can't do it all alone. This new incarnation of Create Not Hate is an ongoing programme I want the whole industry to get behind to provide underrepresented kids with mentorship and work experience and to help them into a career in the creative industries.



Encouragingly, since the (re)launch of Create Not Hate last month, I've received a positive response from ad agencies and people working in the creative industries donating and wanting to get involved. We're mature enough to recognise that we've still got an awfully long way to go, but the industry's initial enthusiasm makes me hopeful. Conversely, I've also been shocked to discover just how out of touch some people are. Someone re-laid to me how one agency head they had contacted was too nervous to allow the kids into the building in case, and I quote, "someone would get stabbed".  These are great young people with amazing talent that any creative company would be lucky to work with, yet there are those in the industry who are not only prejudicial towards them, but are actually afraid of them.
Kids that we are enlisting on to the programme would likely never have imagined themselves in advertising. Showing them ads from brands like Nike has helped them see that advertising can be surprising and fun and that it can, sometimes, produce exciting stuff they can relate to. But the aim is not to drag these kids into an ad career. We want to demonstrate that working in advertising allows you to play, to create and to learn all kinds of skills. It's about giving them access to the many different disciplines across the sector, such as editing, illustration or photography, to inspire them to fulfil their potential. There are many industries that are more obviously attractive to these kids, like the music business. But we'd like them to know they can fulfil their creative ambitions in the ad industry, too. And that the industry values their ideas, while advertising represents the perfect platform, perhaps, to shake up the status quo.
Ad agencies benefit by developing new talent and accessing these kids' fresh, unique perspectives and ideas. In turn, these youths will hopefully find their way into careers that would otherwise have been closed off to them, and they will then help connect advertising with the outside world. If we can get the whole industry behind us, this is precisely the sort of creative collaboration that will sustain advertising's future rather than it seeming grey and out-of-touch to many of our key audiences. Please do contact me to get involved and to help make lasting, positive change in the industry. After all, advertising that is not inclusive is not effective.
Credit: the idea behind 'The little things build up' posters came from Oshea Rumball (19), Princess Fuller (20), Jennelle Fuller (17), Jaiden Chang (16) and Raphael Azoba (16)
Please contact: [email protected]
---
About Create Not Hate
Create Not Hate is an initiative founded by Quiet Storm's Trevor Robinson OBE in 2007, which aims to see marginalised young people across the capital being coached by experts from the worlds of advertising, TV, film, design, digital and online media.
Looking back at his own experiences growing up in Clapham, Trevor had a vision to help inner city kids who felt let down by society to see how that their life could have meaning beyond gang membership and violence. He believes that everyone has the potential to be creative and that, by tapping into the creativity of young people, we can deliver social change.
Create Not Hate has previously worked with hundreds of young people across London in a competition to make short films and the winning movie - written by two 14-year-olds, Jaron Williams and Alimur Rahman and co-directed by Dennis Gyamfi - earned national headlines and was screened in cinemas.
Trevor now wants to make the movement even bigger and turn it into an ongoing community organisation. He is calling across all businesses across the creative industry to get involved.
For more about Create Not Hate head here
---
About Quiet Storm
Founded by Trevor Robinson OBE in 1995, Quiet Storm is a creative agency and production company who look to transform businesses, lives and society through creativity. Creativity born from meaningful and powerful insights and long-lasting strategy. Ideas that can live anywhere and everywhere and have the ability to emotionally connect with people to change the way they think, feel and behave.
Clients include Haribo, Vimto, Young's Seafood, Zoflora, NBCUniversal, The Shard and Women's Equality Party
For more about Quiet Storm head here
---
This article came from issue 8 of Marketing Society publication Empower. Read the archive here.