President, Americas at Canopy Insight, Victoria Gerstman, and the team share their take on five cultural areas poised to undergo seismic changes this year
---
Understanding what's set to change across entertainment, death & ageing, youth culture, health & wellness and tech.
ENTERTAINMENT
The entertainment landscape exploded in 2019, with new streaming services, platforms, interactive tech and increased access to varied types of content from a seemingly endless cache - all available from the comfort of the living room.
1. Binge backlash
In 2020 expect to see a backlash to endless content, with a movement away from binge-culture and toward responsible viewing. The entertainment industry is already beginning to acknowledge the negative consequences of non-stop content, encouraging viewers to pause and consider their mental health and overall well-being.

Example: During recent episodes of Britain's Got Talent: The Champions, live shows were paused to encourage viewers at home to take a break from viewing and to open up to family members as part of ITV's 'Britain Get Talking' initiative.

2. Return of the live experience
The gradual mainstreaming of advanced in-home tech has brought cinema-like visuals, concert-quality audio and event-like atmosphere into the home. Along with the rise of binge-culture, this has engendered the opposite of FOMO – a desire to stay home and stream. In 2020, we expect to see a return to the pleasures of live entertainment.

Investors are putting funds toward new types of grand spectacle – creating bigger, better, more spectacular events – reviving the one-time-only experience.

Example: Madison Square Garden's new Sphere (opening in Las Vegas and London in 2021) will feature 350-foot round domes covered by programmable, wraparound LED screens, with a 170,000 square foot display plane within the arena itself, a beam-forming acoustic system that customizes the sound to each individual in the audience, an "infrasound haptic" flooring system meaning guests can "feel" the experience, as well as taking the old concept of "Smell-a-vision" and filling the room with scents.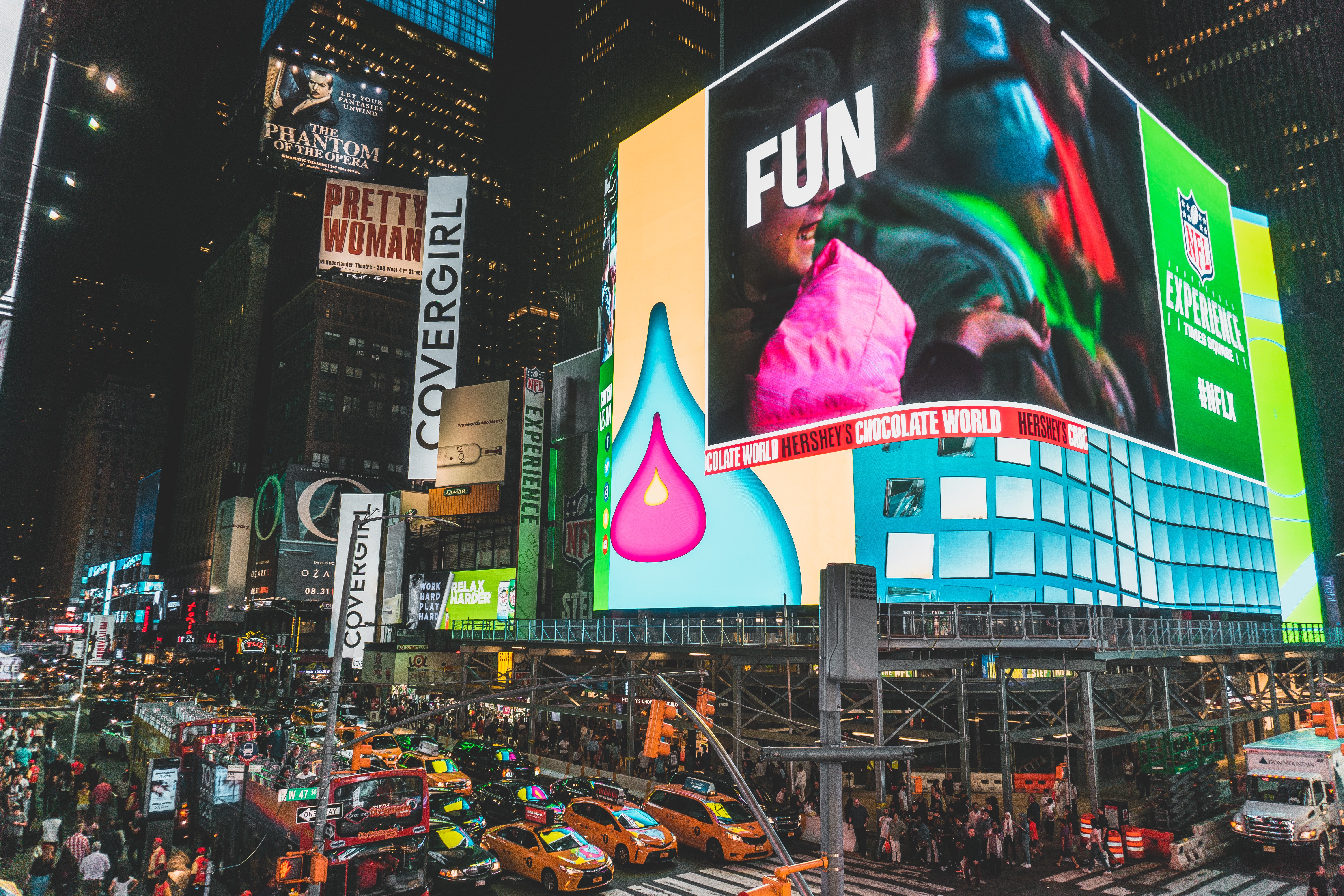 ---
DEATH AND AGEING
2019 saw major shifts in attitudes toward getting older (embracing age versus fighting it), as well as shifting attitudes toward death (primarily in the movement toward 'death positivity'). With aging populations on the rise around the world, we expect to see more and bigger cultural shifts around death and ageing in 2020
3. Old age individualism
Dominantly and historically, old age and post-retirement years have been catalysts for a loss of idiosyncratic individual identity, with all the things that make you *you* shed and stripped away as physical capabilities, personal autonomy and even the ability to live alone independently diminish. 'Old people' are commonly framed as invisible, part of a grey amorphous mass with few defining characteristics beyond their advanced age.
Emergently, though, older age is understood as a time for living more fully than ever before - for trying new things, experimenting with new pleasures, and becoming more fully yourself (or, if you want, becoming an entirely different you) than before. In 2020 we'll see a rise in understandings of old age as a new phase of life – one in which the freedom from constraints of career or family mean living more fully, not less - and becoming more visible and more self-determined, not resigning yourself to fading into the background.

Example: Road Scholar is a Boston, MA-based travel company geared toward lifelong learners: "Students of the world, they are the guests you hope to sit next to at a dinner party. They've led interesting lives because they're interested in everything." It's one of many travel companies framing travel for the elderly as part of the adventure of later life.

4. End of life fantasy
2019 saw a move toward embracing death via things like Living Funerals (allowing people to experience and enjoy their own funeral). 2020 will ask whether we really need to face death at all. Here we will see a move away from the idea that older (and sick) people need to engage realistically with their experiences of illness, weakness, dementia and death, to the idea that you can (and should) live out the end of life in fantasy land. A broader cultural movement toward play, alongside the mainstreaming of AR and VR will impact the way people experience their final, often difficult stage of life.
Example: Immerse Health is a VR company focused on using the latest virtual reality technologies to ease the suffering of dementia patients. The company offers packages specifically for nursing home residents, claiming that VR can help patients recall memories, as well as ease aggression toward caregivers.
YOUTH CULTURE
In 2019, Canopy dug deep into the lives of Generation Alpha (kids under 10) – including working with Beano Studio's on their Gen Alpha Whitepaper – and the lives of tweens. We're optimistic about the impact young people will have on their world, and vice versa.
5. Alpha activism
Cultural framings of what it means to be young are undergoing a huge shift – with the consequence-free individualism and experimentation of youth giving way to collective responsibility. Alphas and tweens are taking on ever more socially-aware cultural roles, with young people framed as increasingly politically and culturally-literate, and purposeful in their thoughts, speech and actions. In 2020, expect to see Generation Alpha take centre stage, becoming even more aware of their power as a collective social body, and ready and able to contribute to the wider (global) collective.
Example: 12-year-old Mari Copeny (aka Little Miss Flint) has become a leading figure in the clean water movement after. Part of a growing group of pre-teen activists around the world, in September 2019 she launched #WednesdaysForWater with the aim to raise awareness of a different location in need of clean water every week.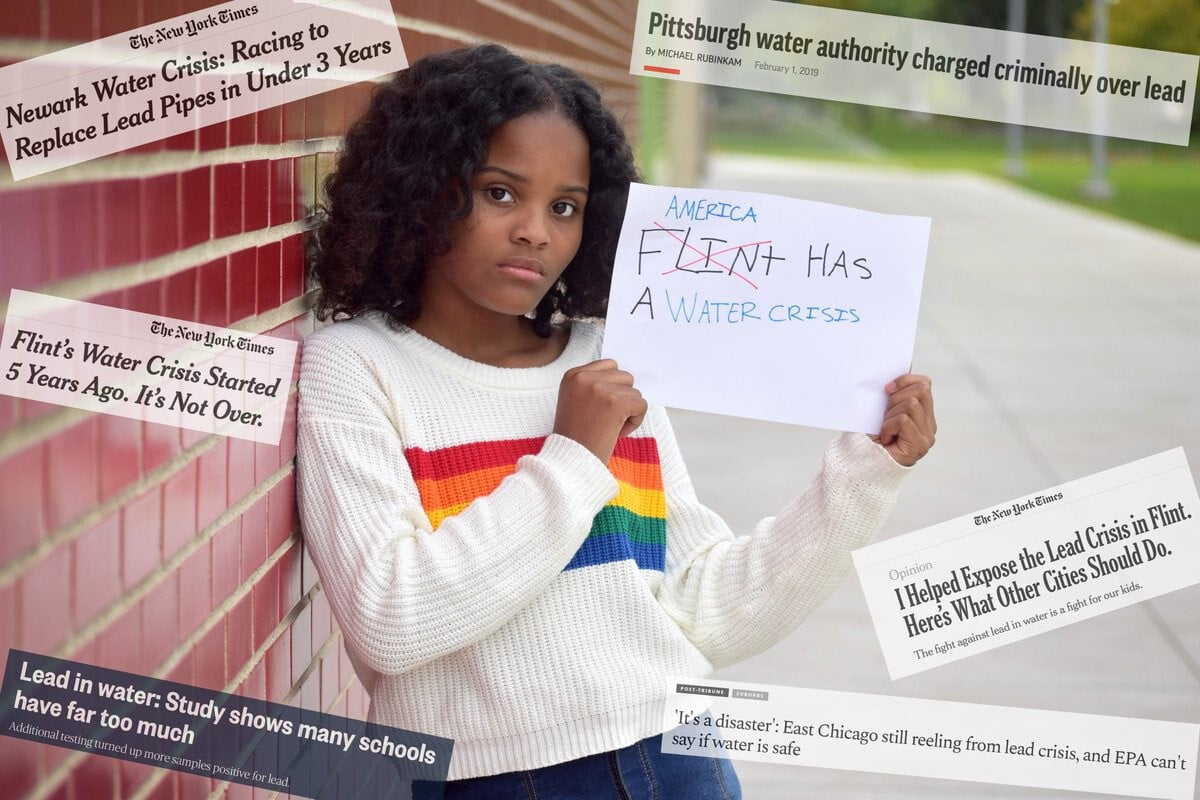 12-year-old Mari Copeny

6. Online positivity
In 2019, awareness about the perils young people face online reached an all-time, hysteric high. In 2020, we expect to see a reclaiming of the positive potentials of the online world. Here, we see a shift from digital worlds being fraught with worry, fear and anxiety to an emergent framing of online environments as places of opportunity and empowerment. Educational, digital and governmental systems are helping kids use their digital savvy to recreate a new, respectful and enriching culture online.
Example: Google's Interland (below) is an online game that teaches children to be smart online. It is part of Google's "Be Internet Legends" campaign, designed to help "children be safe and confident explorers of the online world".
---
HEALTH AND WELLNESS
After years of strict advice and stricter gendered understandings of wellness, we're expecting 2020 to be the year where the constraints of health and wellness loosen, making room for people to engage in wellness discourses in new ways.
7. Pleasure-centric wellness
In the world of health and wellness, achieving peak wellness has typically meant following strict diets, fitness routines and mental health practices that require hard work and sacrifice, in which the reward is the idea of wellness itself. In 2020, we expect to see new and varied paths to wellness opening up. A particularly exciting development is the rise in links between wellness and enjoyment, where to be well is to indulge in care-free, fun and pleasurable ventures.
Example: Barcelona-based sexual wellness app Emjoy aligns wellness with female sexual pleasure, stating: 'Self-care for your body and mind goes beyond fancy body scrubs, smelly candles or evenings on the treadmill. ..What's a natural pain killer, anti-ager, moisturiser and stress reliever? Orgasms, obviously!'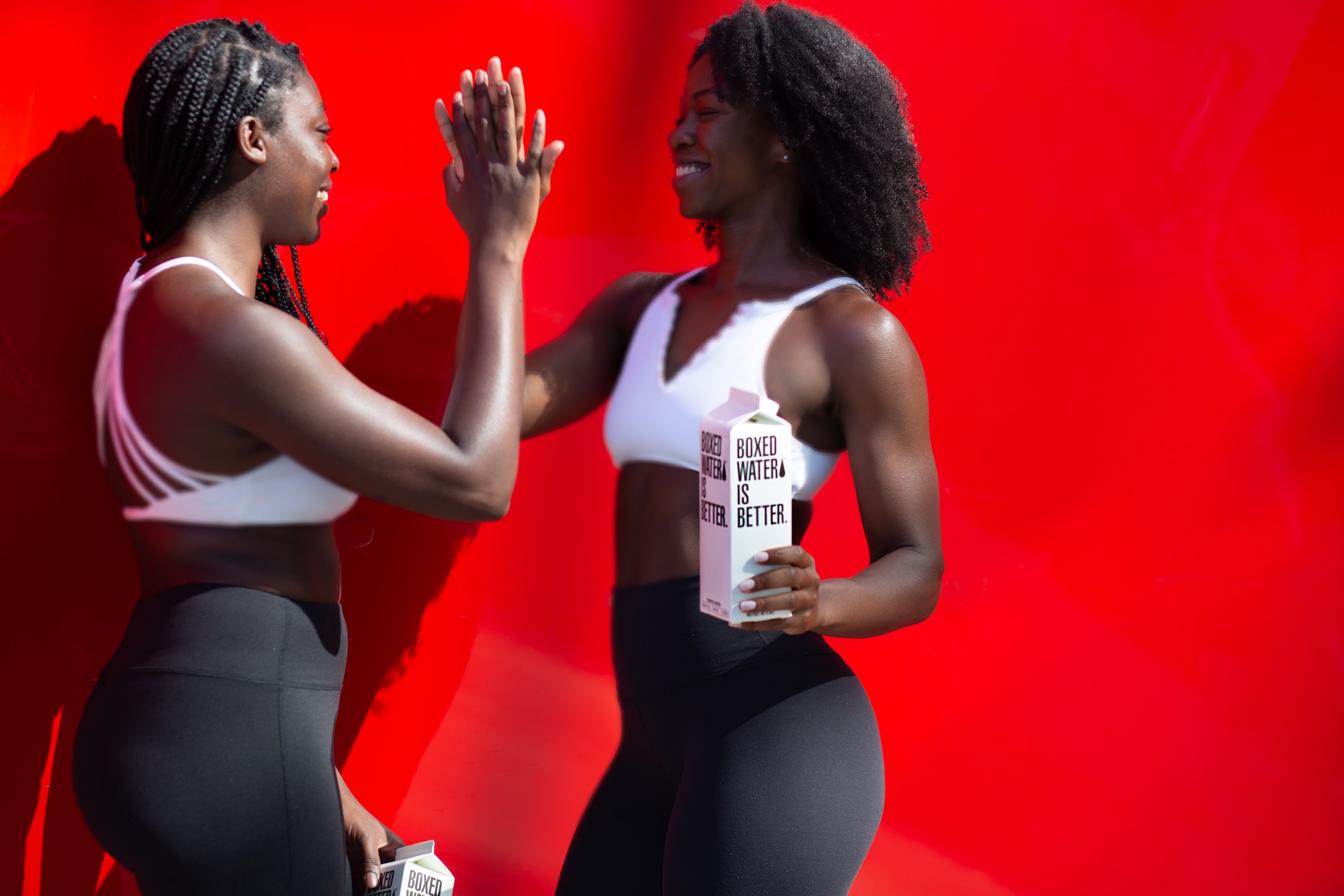 8. Male hormonal health
Recent years have seen various degrees of cultural shifts around what it means to be a man. In the coming decade expect to see notions of manliness evolving at a faster pace. In the UK, for example, movements in men's health are slowly beginning to mirror hyper-specific, hyper-personal trends seen in women's health, with access to new services focused on hormonal and sexual health.
This is part of a broader rebalancing of gendered responsibilities; where typically women would take responsibility over reproductive and hormonal health we are – at long last – starting to see the same roles taken up by men.
Example: Forth Life offers at-home biomarker testing designed to allow users to understand and optimize their biological health. Forth Life offers a Male Hormone Test package, "a comprehensive test of key male hormones which can affect libido, muscle strength, energy and much more". In a field dominated by concern over female hormones, this suggests a move toward understanding uniquely-male biology to the same degree.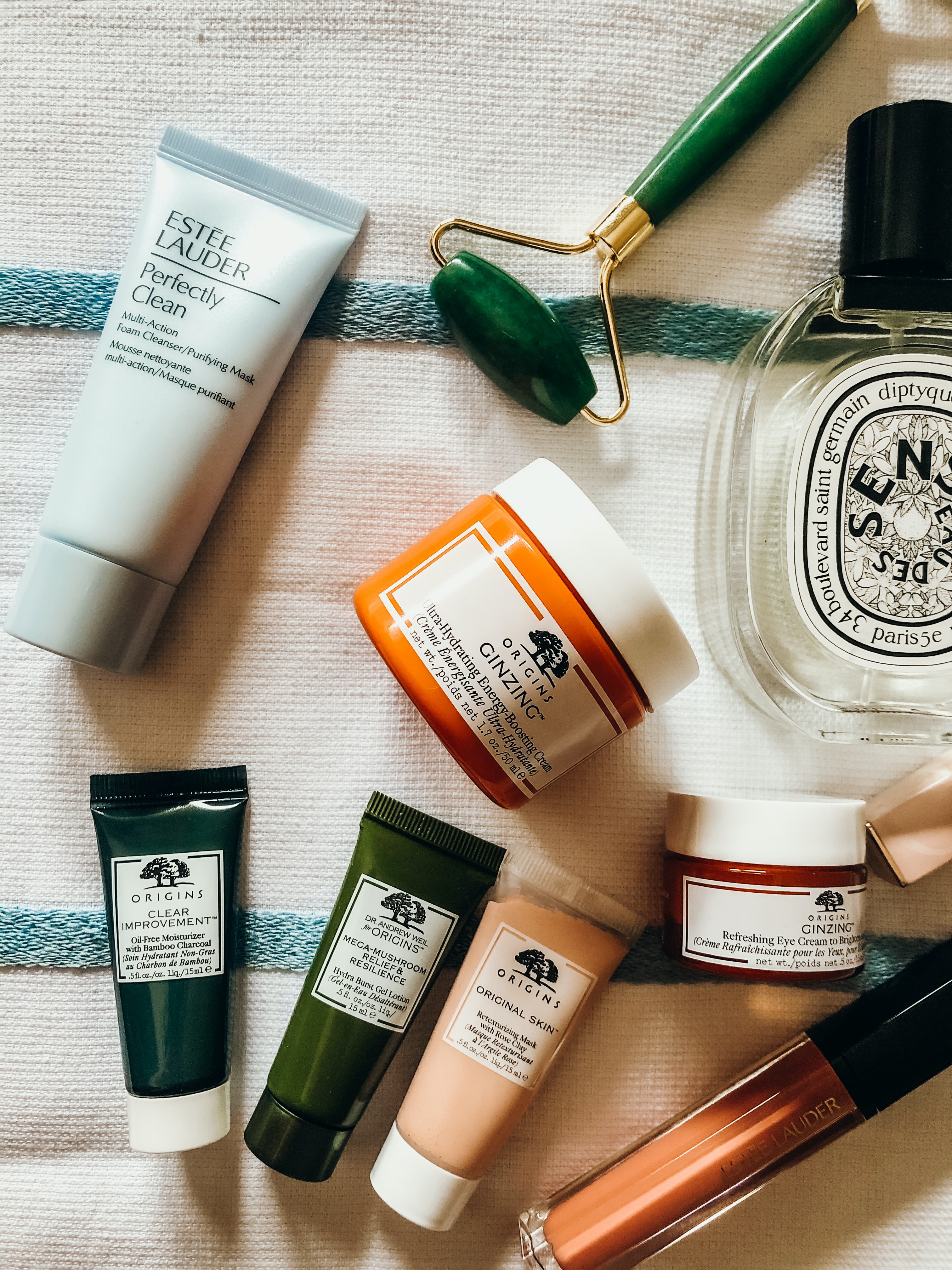 ---
TECH
9. Active data sharing
In 2019 businesses focused on compliance when it came to consumer data, racing to be the first, best and most transparent in order to achieve a competitive edge within their industry. In 2020, we'll see a move beyond compliance toward business and organizations actively lifting the lid on previously safeguarded data – freely offering information so that others can learn from it, fostering a new system of corporate openness and collective responsibility. Expect to see major impacts on various industries and especially in the world of healthcare.
Example: UK-based CarbonCulture is an open platform designed to help people and businesses use resources more efficiently. Their first group of participating organisations (including 10 Downing Street, Tate Modern, and University College London) have all chosen to publish their energy and carbon performance in real time, and "welcome ideas and feedback from their employees and the public about how to get better."
10. Democratized, transparent banking
The rise of fintechs and Open Banking in 2019 gave users greater access and greater knowledge to options when it comes to money. In 2020, we expect to see a greater shift toward active engagement when it comes to finances. Instead of simply trusting banks or experts to handle and optimize money and finances, people will become even more actively engaged, taking advantage of multiple, simultaneous offerings and making the most of ever-increasing number of options for actively handling one's own finances. In 2020, the most notable shift will be democratized access to bank accounts, loans and credit for the previously "unbanked".
Example: Mexican fintech start-up Klar is a digital challenger bank that wants to "democratize bank services in Mexico by offering a 100% digital, transparent, free and secure alternative to traditional credit cards and debit services"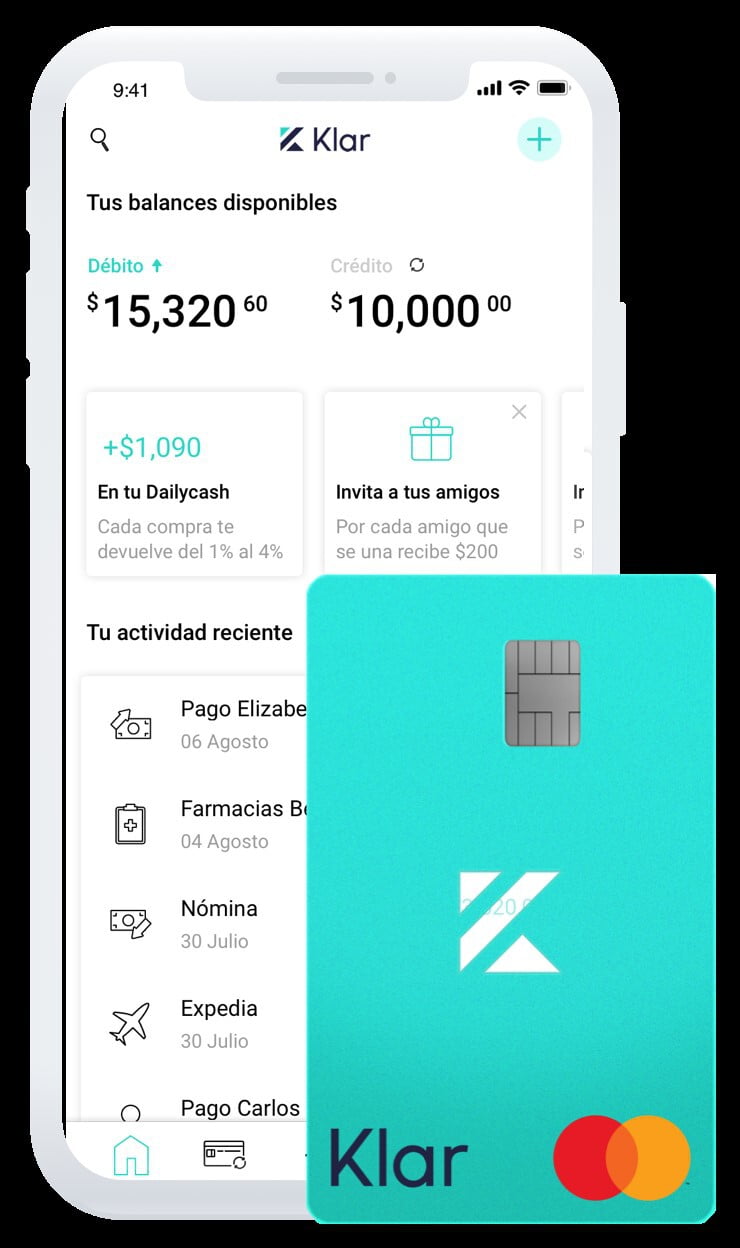 ---
This article appeared in issue 4 of Marketing Society members' publication EMPOWER. View the archive here.
Enjoy this? Get more.
Our monthly newsletter, The Edit, curates the very best of our latest content including articles, podcasts, video.
Not a member yet?
Now it's time for you and your team to get involved. Get access to world-class events, exclusive publications, professional development, partner discounts and the chance to grow your network.