I'm David Taylor, Founder and Managing Partner of the brandgym, a network of brand growth coaches. We help teams develop an inspiring vision AND action plans to turn it into growth. I'm lucky to work with on some great brands including T-Mobile, Hellmann's, Bertolli, Top Gear, Peroni and Mars.
We use a "collaborative", workshop-based approach to get to solutions, with a focus on practical actions and the bottom line. And we're big believers that brands today need more "sausage" (product innovation), not just "sizzle" (emotional values). Hence, the title of the blog.
I've also written four books on branding:
- "The Brandgym" is a practical guide to brand building
- "Brand Stretch" is the first and only book I know on brand extension
- "Brand Vision": does what is says on the cover
- "Where's the Sausage?": a book about branding on substance, not spin, written as a story
I began in that brilliant school of brand management, P&G, before completing an MBA at INSEAD, France in 1992. I then started and grew the Paris office of Added Value, Europe's leading marketing consultancy (now part of WPP). I left to start the brandgym 5 years ago as I was pissed off with spending more time on management than consulting.
I speak at quite a few conferences and have written for publications including The Guardian, Marketing, Market Leader, Brand Strategy and Marketing Business. I even got my minutes of fame on prime-time TV when I appeared on Tonight With Trevor McDonald on ITV.
---
---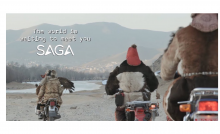 Saga's recent woes show the perils of stretching a brand too far, too fast, and neglecting the core.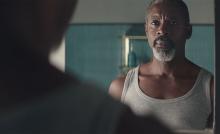 I hoped that last night's British Brands Group lecture by Gillette CEO Gary Coombe would help answer the question from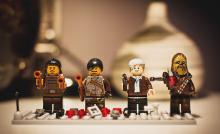 I caught a fascinating film on the rejuvenation of the Lego brand on a flight to Dubai to watch the