I found myself asking this question inlight of the recent physical attacks on lesbian couples in the UK. The first, in London where a couple were attacked after kissing on a night bus and the second in Southampton when a couple were pelted with stones, also after kissing.
By all accounts, both of these couples were simply acting how any other heterosexual couple would act on a night out, yet here they both are, subject to physical attacks. Physically attacked just for being themselves. 
This notion of 'being yourself' is frequently used by employers as a way to signal that all are welcome here. No need to wear a mask. At Virgin, where I currently work it's certainly something they dial-up as part of their People Promise to employees. They value their people for being their authentic, real selves, however that looks and feels. 
However, around the UK, not everyone feels comfortable being themselves. Research by Stonewall and YouGov in 2018  (LGBT in Britain) found that more than a third of UK LGBT staff have hidden that they are LGBT at work for fear of discrimination. One in ten BAME LGBT employees have been physically attacked by customers or colleagues in the last year. What disturbs me most about these physical attacks, is the obvious lack of respect, tolerance and understanding for those that are 'different' to the norm. 
The challenge for any business, leader, or manager is how to foster a culture where diversity is welcomed, inclusion is the norm and employees feel like they belong. Respect and trust are key here, because an open, inclusive culture is nothing if you don't have an environment that openly respects differences, and this is woven into how the business operates. Employees need to know that being racist, homophobic or sexist is neither welcome nor tolerated in the workplace. It requires trust and risk to be open and yourself, without the fear of being attacked for being different.
You can't be what you can't see. An oldie but a goodie. A recent Harvard Business Review study (2018) found that employees at organisations with more visible diversity are far more likely to have a culture where employees can be open, and comfortable being their true selves. Being yourself and potentially being different to others around you may not be a comfortable experience for those who aren't the majority. It takes proactive, pronounced steps to change the dominant culture.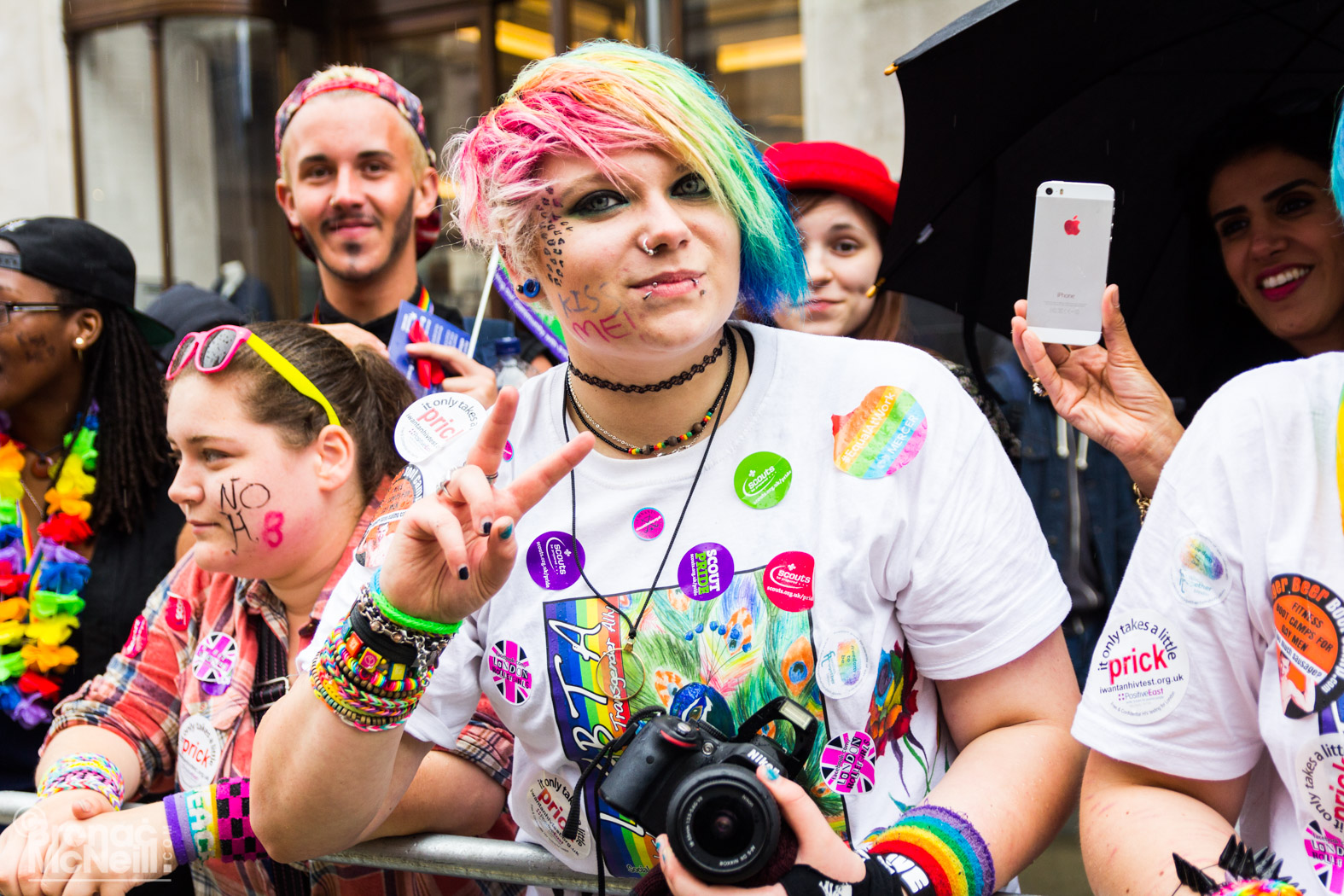 As a gay woman who's hasn't always been comfortable being myself at work, I've found these steps have been helpful.
Internal LGBT+ networks. I've always found the internal staff groups have immediately made me feel at ease, as it's told me I'm welcome and recognised. It's also fast-tracked me into a network of like-minded people. 
 
Senior Leadership sponsorship. When LGBT+ has been publicly endorsed and accountable at board level, that's always signaled to me that the company is serious about making a culture change. It's not been left to the internal groups. 
 
Pride celebrations. This has worked two fold by rallying the LGBT+ network to come together for a marker in the year and it's brought allies and friends along for the ride, which is crucial for building a culture of acceptance.
 
Language. You really notice when you work in an environment where colleagues don't make assumptions about your partner's gender. 
I urge you to look into how your business champions a culture that respects each other's differences, fosters empathy and creates a sense of belonging. Because at the end of the day we're all human, no matter who we love, hold hands with down a street or kiss on the top deck of a London bus. 
Regrettably (and not for the want of trying!) I didn't secure a ticket on Virgin's pride flight last weekend for World Pride, however I will be proudly marching in the London parade and supporting Black Pride on Sunday. With physical attacks on the rise, visibility and solidarity has never been more crucial in the quest for acceptance and inclusion.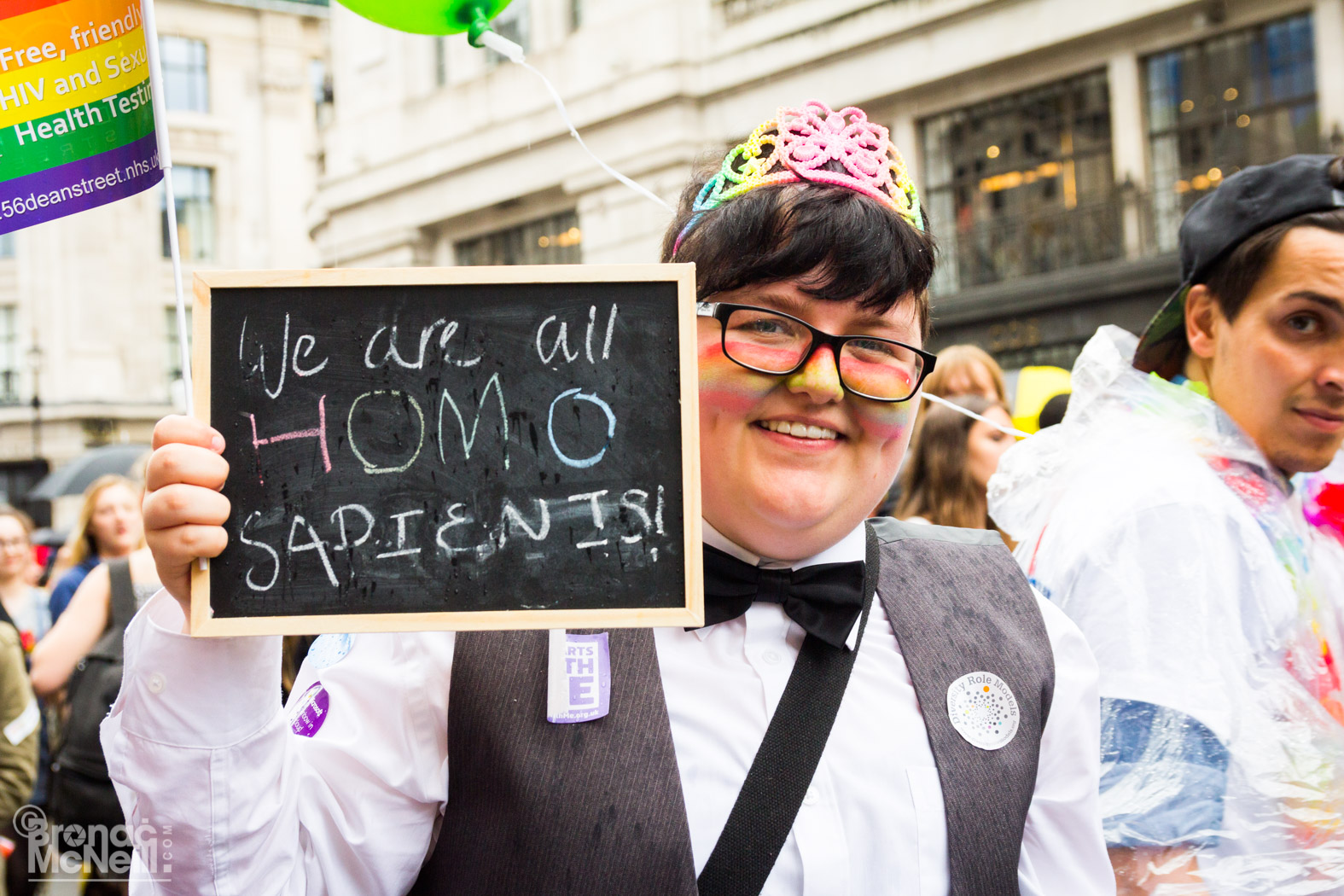 ---
By Stephanie Matthews, Senior Campaign Manager at Virgin Group and President of Bloom UK
Twitter: @_steph_matthews
Insta:@_steph_matthews
LinkedIn 

Photography by Bronac McNeil