Director of Materials, New Balance
Vik Saran is Director of Materials with New Balance, responsible for the
company's material operations and sourcing in Asia. He is a footwear veteran,
having worked with leading brands in the industry for twenty-eight years. He is
focused on developing sourcing strategies that demonstrate a commitment to the
environment, host communities, and natural resources. After two decades in
Boston and Portland, Vik spent several years on supply chain leadership
assignments in South America, Indonesia, Taiwan, Vietnam, China, and South
Korea. Vik earned his MBA from the University of Rhode Island. He lives with his
family in Hong Kong, New Balance's operational hub in Asia.
---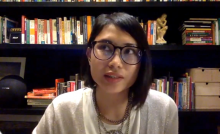 The Story of Plastic documentary takes a sweeping look at the man-made crisis of plastic pollution and the worldwide effect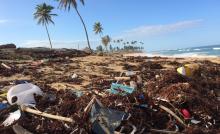 On Wednesday 17 June we are hosting a conversation about the plastic pollution crisis—and the movement working to end it.