Marketing Director, Hysan Development
Tiffany Lam's 25 year career to date in executive general management covers the whole spectrum of the retail luxury industry from fashion & jewelry to beauty & watches with extended spells in regional senior management with Richemont, Chanel & LVMH in Greater China covering Hong Kong, Macau, Mainland China & Taipei. Her current role at Hysan Development Co.Ltd. brings her extensive brand and MNC management experience to one of Hong Kong's leading retail and real estate developers & operators.
---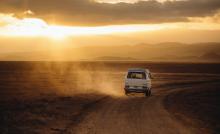 On Thursday 16 July, we're delighted to bring you a virtual event in partnership with HH Global.