Head of Partnerships Management
Thomas Ball is Head of Partnerships Management at WWF-UK, overseeing a portfolio of innovative and award-winning partnerships with some of the biggest names in business. Prior to WWF, he worked as a sustainability strategist at brand purpose agency, Given London, working with corporate clients to creatively tackle issues that matter and to deliver positive change for people, their communities and the environment. Prior to this he ran his own business for 10 years as a photographer and filmmaker producing environmental and social documentaries for clients around the world. He is founder and director of 'Our Yard', a not-for-profit social enterprise in NW London transforming a Victorian farm building into a sustainable hub for the local community and small businesses. He has a degree in Natural Science from Trinity College Dublin, an MA in Documentary Making from University of the Arts London and an MSc in Environmental Technology (Business and the Environment) from Imperial College London.
---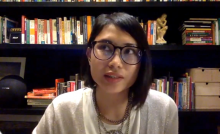 The Story of Plastic documentary takes a sweeping look at the man-made crisis of plastic pollution and the worldwide effect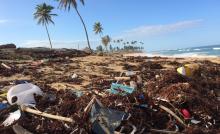 On Wednesday 17 June we are hosting a conversation about the plastic pollution crisis—and the movement working to end it.