The Marketing Society and Accenture Song were delighted to partner with each other to kick off Cannes 2023 with our "The Love Lunch: Let There Be Change" roundtable event. It was a stimulating conversation focused on the magic of technology and creativity as the enabler for customer love. With an inspiring group of marketing leaders from across multiple regions and sectors we explored how businesses must reinvent themselves to remain relevant, and in doing so transform the future of the customer experience by focusing on the power of love.
Huge thanks to our hosts Harriet de Swiet, Sophie Devonshire and Pritesh Gadhia for an engaging discussion. While the event was held under the Chatham House rule, Mark Evans collaborated with Accenture Song in this article to share thoughts and key takeaways from a very stimulating and engaging discussion.
Embracing Personalised Experiences and Omnichannel Interactions
Personalised customer experiences and seamless omnichannel interactions have become essential. Emerging technologies are giving people greater control and influencing customer experiences, while also creating opportunities to design a better world. As a result, smart marketers are re-evaluating their strategies to meet rapidly evolving customer expectations.
Technology as an Enabler of Creativity
The integration of technology and creativity sparks excitement among marketers. It provides new tools, enables data-driven decision-making, and facilitates rapid testing for strategic clarity diminishing the need for guessing. Technology allows content creation at speed and scale, raising the bar for excellence. Gen AI enables rapid campaign expansion, while humour remains a vital aspect of marketing. In many ways, this marks the golden age for creativity. However, it is essential to ensure that creativity remains human-driven and avoids becoming mechanistic.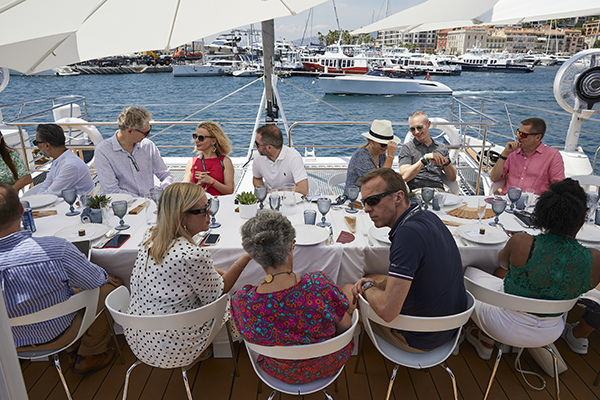 Radically New (and potentially magical) Customer Experiences
Technological advancements promise to revolutionise customer experiences. Assisted chat will become more conversational, Gen AI will enable greater creative variation, quantum computing will solve complex problems faster, segmental pricing strategies can be tested much more easily.
Crucially loyalty should shift from expecting customers to be loyal to brands being loyal to customers. Frontline individuals still play a significant role in delivering exceptional customer experiences, often by bending the rules.
The Future of Customer Experience and Business Growth
As business leaders, the future of customer experience and maintaining customer loyalty in the face of economic uncertainties and shrinking marketing budgets are key concerns. Ensuring great customer experience is a necessity with joy being the aspiration. A lot of brand consideration is subconscious so there is a lot to be said for making the customer experience ridiculously easy. Leveraging technology and creativity is crucial for driving growth and fostering love for the brand.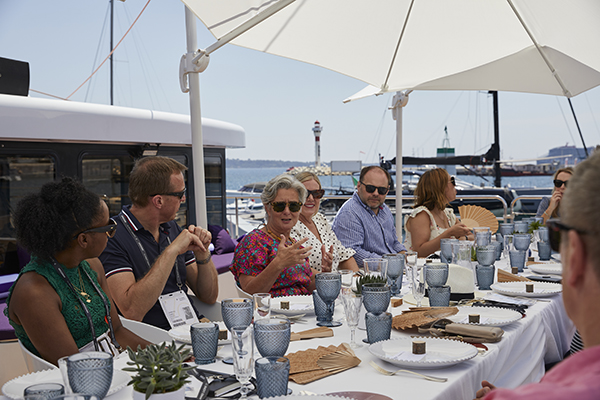 ---
The Marketing Society and Accenture Song roundtable certainly generated thought-provoking discussions around technology and creativity. The power of love emerged as a key factor in driving meaningful customer experience. Attendees expressed excitement about the potential of technology to fuel creativity, but also emphasised the importance of maintaining human involvement to prevent creativity from becoming too generic and AI-led – in many ways AI will be our co-pilot.
In summary, we all felt inspired and energised – the future holds limitless possibilities for collaboration and innovative thinking. The convergence of technology and human ingenuity opens doors to magical customer experiences and brand transformations. By embracing change, leveraging technology, and staying true to human-centric principles, businesses can reinvent themselves, remain relevant, and harness the power of love in creating brands and experiences that resonate with customers and positively impact the world.
Our takeaways on the power of love in business:
Love is a powerful emotion that can drive customer loyalty and engagement.
Businesses that create a sense of love and belonging with their customers are more likely to be successful.
Love can be expressed through a variety of channels, including product design, customer service, and marketing campaigns.
Businesses that embrace the power of love are more likely to create a positive impact on the world.
To learn more about Accenture Song visit Accenture Song: Growth Through Relevance
Enjoy this? Get more.
Our monthly newsletter, The Edit, curates the very best of our latest content including articles, podcasts, video.
Not a member yet?
Now it's time for you and your team to get involved. Get access to world-class events, exclusive publications, professional development, partner discounts and the chance to grow your network.