The stuff that we have spotted and has inspired us this month...
Unquestionably the rise of podcasting is one of the media stories of the moment. Hundreds launch every day so it's increasingly hard to stand out from the pack. So anything that has you thinking "blimey what would that sound like" has to be a good thing. 
So it is with Broken Record - a new series launched by Malcom Gladwell and Rick Rubin. Gladwell is already a podcast as well as literary star but it's his coupling with Rick Rubin that is potentially so enticing. Rubin was co-founder of Def Jam and he's production CV is amongst the greatest of all time - from The Beastie Boys, Public Enemy and Run DMC, through the Johnny Cash twilight albums, Neil Diamond and Jay Z.
The podcast's premise is the dissection of a single piece of music per episode and the first edition takes on the return of Eminem with " Walk On Water", a song Rubin produced.
Eminem's interview is frank and revealing - giving up more than he might for a regular journalist. Overall the lack of interaction between Rubin and Gladwell is a little disappointing as is the brevity of the first show (only 15 mins) but there's something good to come here and it's the brave and unusual combination of Gladwell and Rubin that has got us thinking. 
It's a good reminder not to always reach for the obvious.
Thursday 16th November saw the debut of "Popbuzz Presents", a weekly entertainment show streamed exclusively on Twitter. The 30 minute format, fronted by Lilah Parsons and Will Hardy, is an exciting move from Global into episodic social-first content. Twitter, with its endless streams of pop gossip, speculation and deep analysis by fandoms, feels like the natural home for this and it will be interesting to see how the show develops and harnesses the conversations happening around it.
Following in the footsteps of BuzzFeeds' AM to DM and Sky Sports' Deadline Day coverage Popbuzz Presents is the first of its kind for music in the UK.
With guests including Jessie Ware and Liam Payne, there is a distinct territorial overlap with the big budget BBC offering Sounds Like Friday Night. But while Sounds Like… has begun with a debut run of six episodes, Popbuzz Presents will go live for an initial period of six months. Expect others to follow.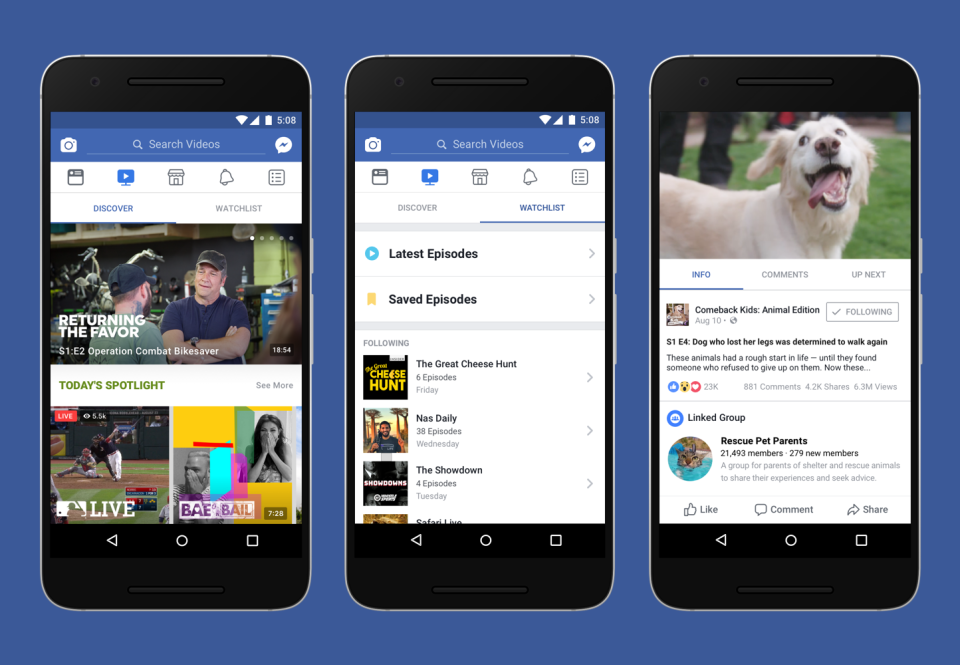 The fight for video domination continues to intensify and US launch of Facebook Watch is the latest salvo. Whilst Facebook Watch will allow users to access original content that exists on other platforms (such as late night US chat shows), what's really interesting is that Facebook's is funding a small amount of original content.  What marks many of these early formats as specific to Facebook is the combination of content and audience interaction. Buzzfeed have just debuted a show - RelationShipped which follows one man's search for love, but where after each episode, the audience have their say in what happens next - from who's voted off the show, to what sort of dates participants will go on.
How this could play is of course fascinating.  It could transform the coverage of live events and mean new kinds of content formats that have real practical uses e.g. parenting advice shows. 
Of course at the heart of this is Facebook's attempt to increase revenue share from other video platforms. They're offering content creators a 55-45 share of ad revenue, which when considering the platform's 1.32 billion (and counting) users, could see successful shows generating significant revenues.
Facebook haven't announced a launch date yet for the UK, but it can't be far off.
With meaningless friendlies behind us, it's time to start getting properly excited about next year's World Cup.  Less exciting is the mediocre media coverage, and bland brand campaigns that accompany the greatest sports event on earth. 
But if you look beyond the usual suspects, there's some brilliant new football brands springing up – Mundial is one.
Leaving stats and analysis to the Garys, and Jamies, it focuses on everything off the pitch - the culture, the clothes, the nostalgia, and the fun of being a fan.  A thoroughly modern media brand, in the last month, Mundial has effortlessly banged out a line in very wearable merchandise, a 200-page magazine, 3 events and loads of brilliant social. Like all great editorial, you can tell the Mundial team love what they do. 
Grown-up, funny, and smart, it's the perfect new addition to your football media habit.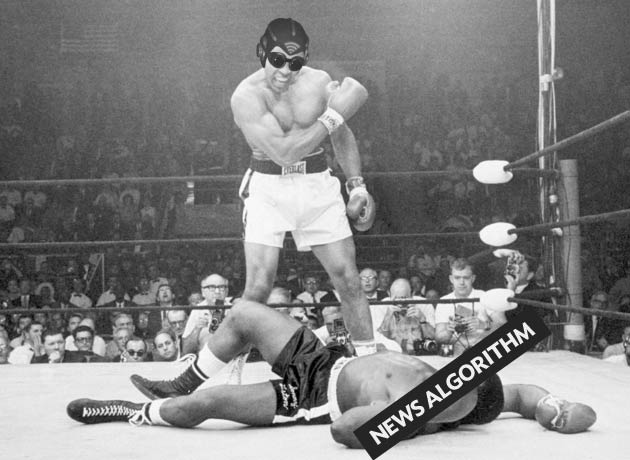 Dave Pell is a genius.  If you don't know him he is official the editor of the Internet.  Oh okay, he may not be the official one, but he should be and if the job was going we can't think of anyone better.  Now Dave has been editing the Internet via his daily email blog Next Draft, for a number of years now.  Like with Mundial he's a brand people love so much you can buy the t-shirt if you want to.  
What makes him great is that he gives a funny and erudite review of the interesting stuff from across the internet.  You learn something new from his analysis and you learn from reading the links he sends you to. Except for people in prisons, hospitals and retirement no-one has time to read all of the links, but fear not his email overview is enough.  If you do click a link, you'll probably come across a new information source that will colour your thoughts and help to make life a bit more interesting.
Go Dave. The internet needs you.
---