On February 6 the Society kicked off its 2018 New York programme with Being Brave about Gender Bias. Attended by over 40 senior marketing executives across a spectrum of industries, the evening was revelatory. 
Structured as a fishbowl, it provided a forum for open and honest conversation around a topic that is finally being discussed and debated in public.
Gemma Greaves, the Society's chief executive, kicked off the evening setting the stage and putting it in context with one of The Marketing Society's ideals: creating comfortable spaces to have uncomfortable conversations. She encouraged the group to tackle this important taboo and challenged everyone to have the bravery to discuss what others won't.
The evening started as a confessional of sorts, as people stood up and shared stories of harassment both experienced and witnessed. There were tales of aggressive, absolutely not under-the-radar harassment: from being called out in the ugliest of terms, to having items literally thrown at them, to feeling physically in danger, these women showed amazing resilience and strength in unspeakably stressful and unfair situations. And there were also examples of much more subtle misogyny that are harder to identify as outright harassment, but build the environment that keeps women from advancing as quickly or getting paid as much as their male colleagues.
But ultimately the evening provided a positive catharsis and began to point to a way forward.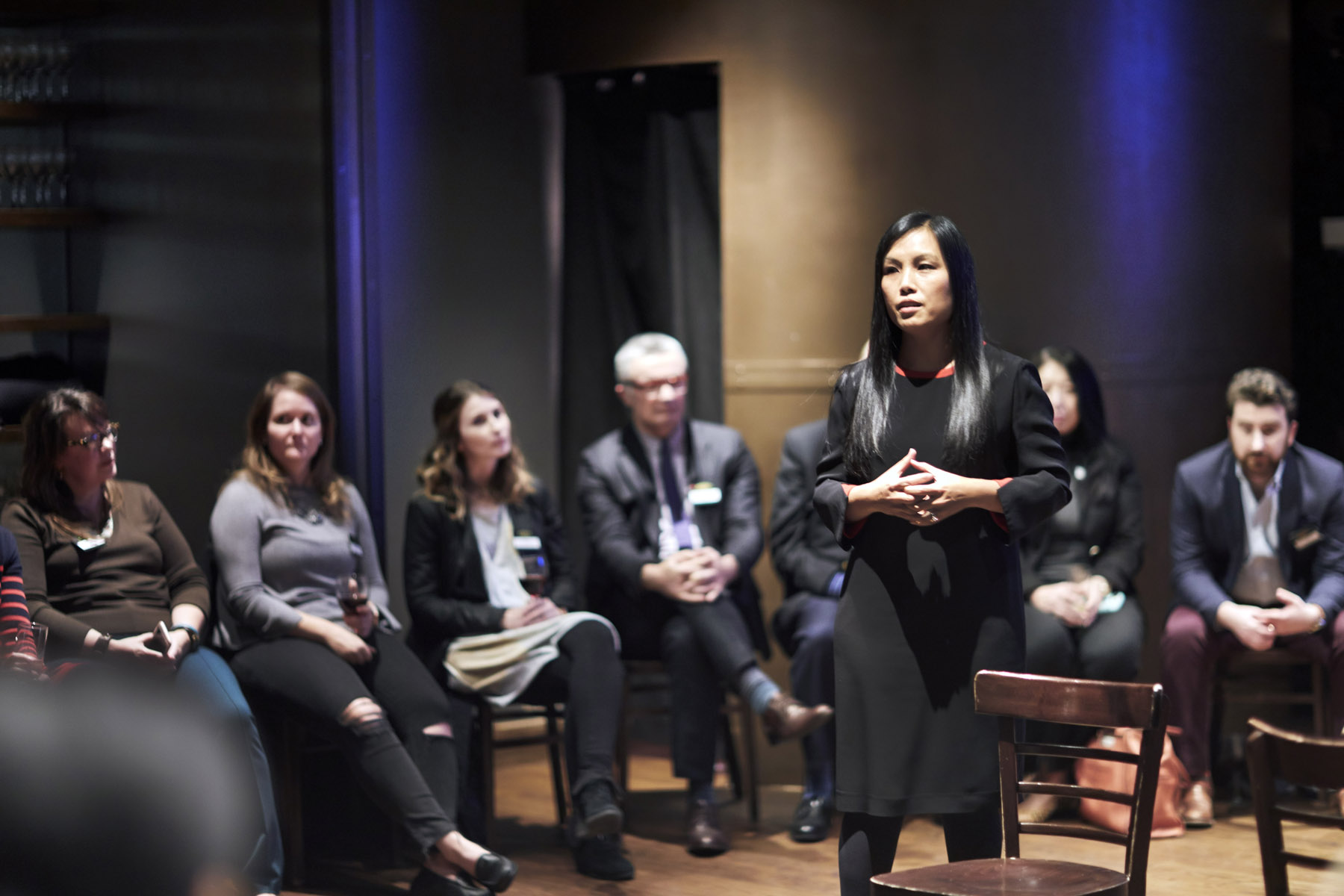 First was the acknowledgement that there is no single correct response.
In fact, one of the more powerful moments was one woman's affirmation that:
---
It's ok to not know what to do
It's ok to cry
It's ok to not be ok
It's ok to take legal action … or not
---
In another instance, a male participant wondered, what do you do if you are a witness to a harassing situation but the woman at the center of it tells you to say nothing when you reach out to her? You respect her wishes, was the collective answer, but you continue to provide a safe space for her to talk if she needs to. This affirmed one of the themes that emerged that evening: be an ally for someone who doesn't look like you. And sometimes that means simply listening.
Another woman bravely recounted her harrowing experience with a former client and the special difficulties that this brings, as a company must then struggle not only with its inherent biases but also with the possibility of losing an important account.
Report the behavior was the consensus and don't back down, but don't forget that employee relations and human resources are paid by the company.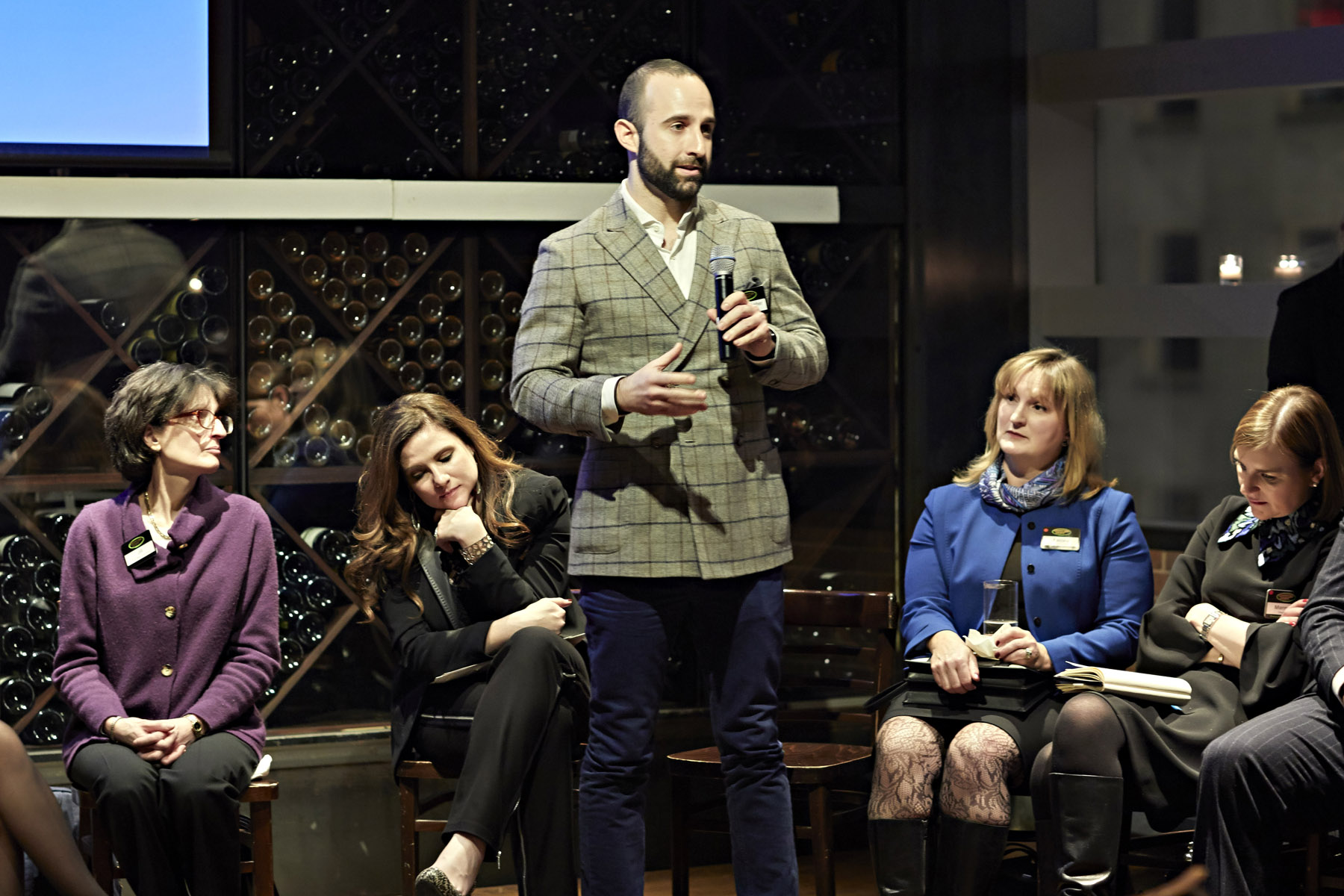 And finally there was a call to arms as both marketers and senior executives.
First, marketers understand how to persuade and how to influence opinions. They are uniquely qualified to tell these stories so everyone was urged to find their own voice and give voice to others. Examples of how this might begin to be accomplished included supporting gender equality initiatives such as the #seeher campaign to eliminate bias against women in ads and forming a gender bias advisory committee to engage CES, Cannes and other organizations.
Second, senior executives have the power to create the organizational changes and structures that don't reward bad behavior.
And it can start by being open, listening and checking your own biases.
Gender bias is often so ingrained that no one notices the role they play, so become more aware of your own tendencies and pay attention to the small things as they can change everything in the end.
The evening ended on a note of positivity and action, with everyone feeling energized by the conversation and armed with a few new tools to influence others and affect the change needed. 
---
By Adriana Rizzo, VP, Marketing and Publicity, Houghton Mifflin Harcourt