Arguably one of Europe's most relaxed and coolly-understated capitals, Helsinki boasts a world-famous art and design scene and a blend of cutting-edge urban space and carefully preserved, traditionally Finnish architecture.
There's no shortage of beautiful buildings and sites of historical interest – the Cathedral, the Sibelius Monument, and Suomenlinna, the island 'fortress of Finland' among them. But what makes Helsinki so special is its quirky character and commitment to remaining idiosyncratically Finnish – even as it embraces other global influences.
Here are our insider tips for Helsinki, Finland.
The Finnish Sauna
The Finns are serious about their saunas.
Embedded in the fibre of both Finnish national identity and everyday cultural practice, the sauna performs multiple practical, social and ideological functions. It's a place to relax, to unplug, to think and reflect; to cleanse the body and mind, literally and symbolically (for example, before getting married); to socialise and, from time to time, to conduct business.   
Almost all Finns have access to saunas – at home, at work, and via the open-access facilities that pepper the city like the public baths of Seoul or Tokyo. Their clean sterility means they've long been associated with birth, death and the many lifestages in between – babies were once routinely delivered in sauna settings, and the bodies of the dead cleaned there before burial. Major political deals have also been struck across the sizzling coals – most famously by Cold War President Urho Kekkonen, best known for negotiating with Soviet diplomats in the sauna of the Presidential residence.
(The sauna is widely understood to this day as instrumental in the unfolding of Finnish political process – as demonstrated by the presence of a dedicated sauna for debating in Finland's Parliament House).      
For a quirky take on the traditional sauna, try Löyly – named for the Finnish word communicating the hiss of the steam produced by throwing water onto hot coals. Löyly combines sauna facilities with a bar and restaurant, beautiful views of the Baltic Sea – and the opportunity to cool off in the ocean waters immediately afterwards. For a more authentic experience, visit Kotiharjun Sauna – a traditional wood-fired sauna dating back to 1928. And for something a little different… why not charter your own sauna ship?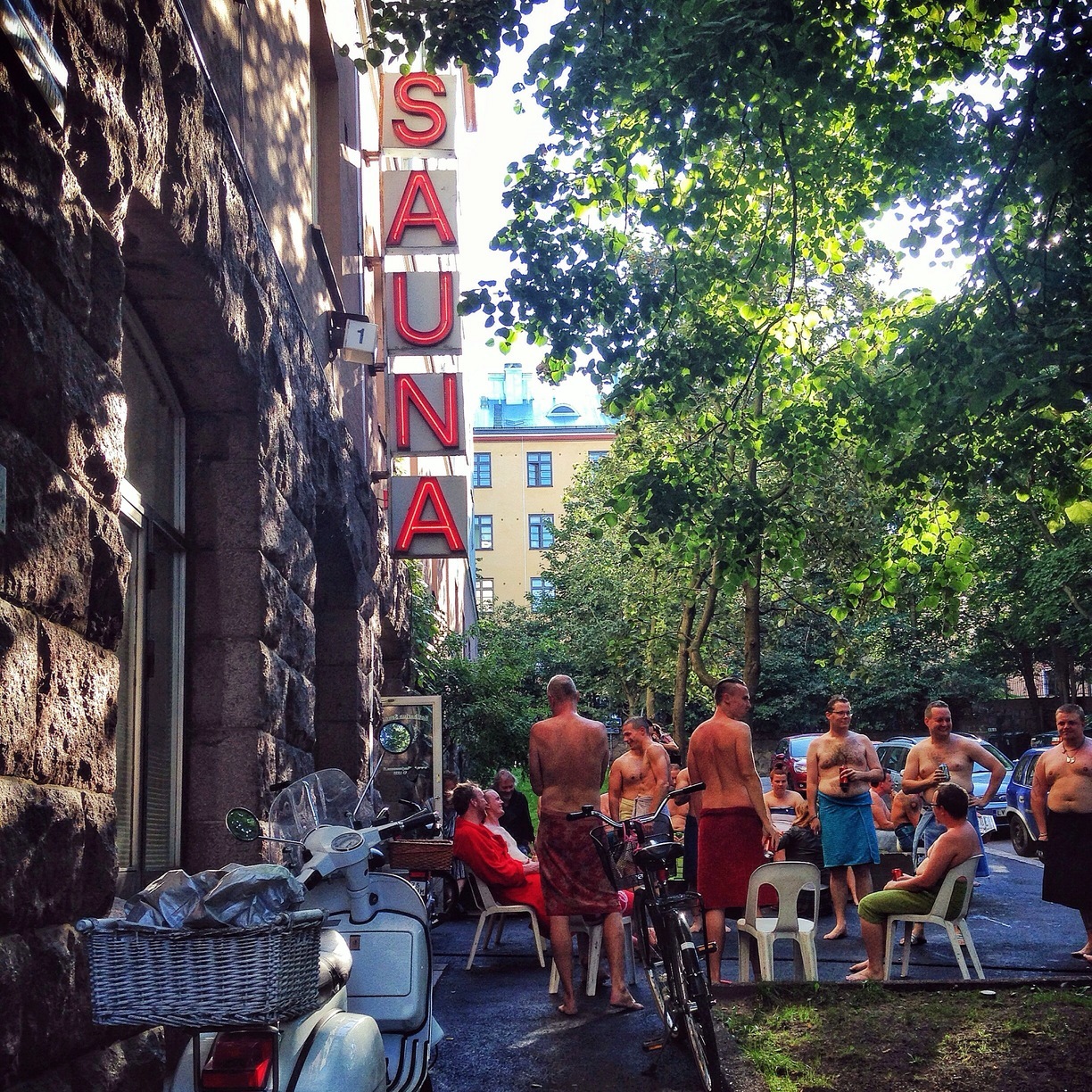 Kotiharjun sauna
Design For Life
Don't let the cold winter weather put you off hitting the shops – especially not when Helsinki's main shopping street offers underfoot heating that leaves the pavement free of ice and snow.
The no-nonsense Finns are justifiably famous for their functional but elegant (and again, quirky) design aesthetic, with stores stocked with design-led brands like Marimekko, iittala, Arabia, Artek, Finlayson and Pentik - and the Arabia Centre, found in the restored Arabia porcelain factory building, offering more affordable home-ware that similarly fuses the beautiful and the functional.
Design District Helsinki, meanwhile, brings together creative people in the heart of the city, and offers a handy guide for exploring Helsinki's boutiques and art galleries, especially across the Punavuori and Kaartinkaupunki districts – while the city's Design Museum showcases the evolution of Nordic functional design through the ages, visually emphasising the ways in which a thoughtful (and ergonomically sound) approach to art, furniture and architecture can (as per the Museum's mission statement) "improve life" for everyone.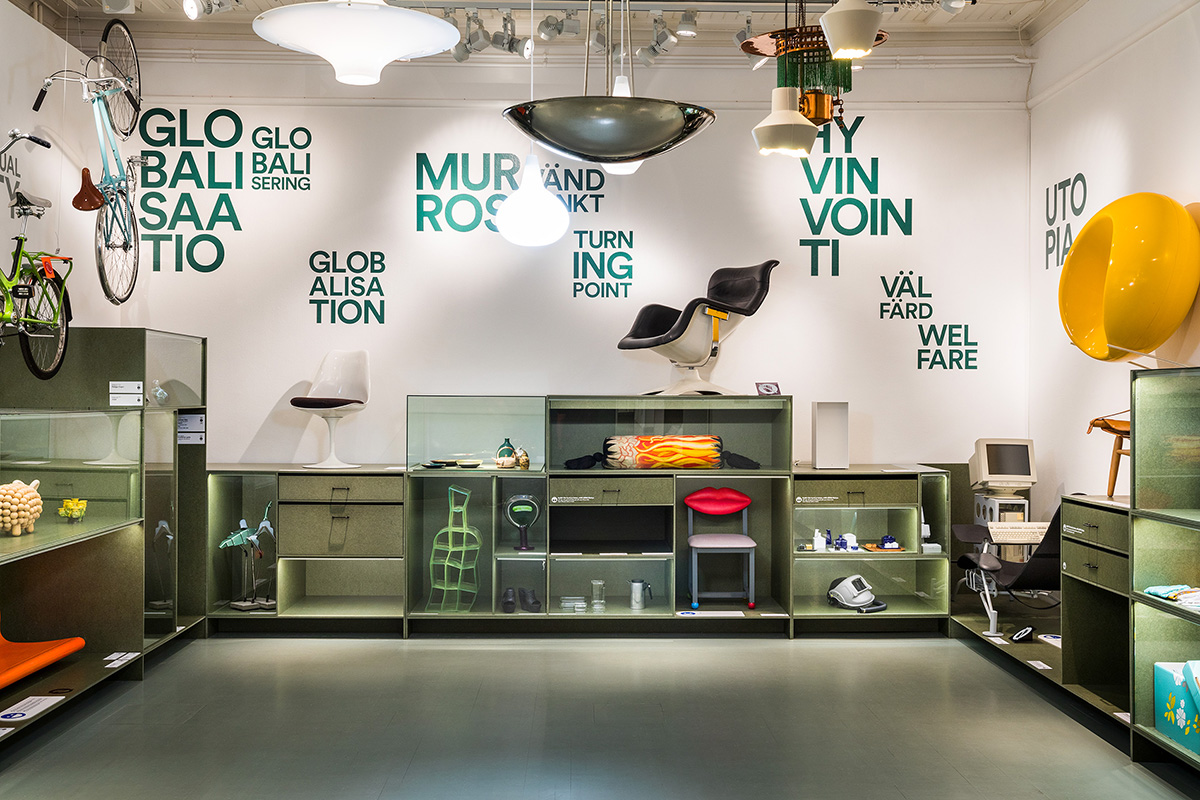 Design Museum
Eating, Drinking & Staying
For great views and a taste of some of the best cider in Finland, try Ateljee Bar – a tiny rooftop bar found on the top floor of the Torni Hotel, offering panoramic perspectives on the city including via the glass walls of its famous toilets.
There's more visual novelty on offer at Pulmu Baari, a relaxed bar on a retro airline theme boasting its own turbine and an airplane hanging from the ceiling. Get in there quickly, though – it's small but very popular with locals, and fills up quickly at the weekends.  
For dinner, visit OLO and its "pocket garden"  - a heated courtyard serving a Modern Scandinavian menu encompassing seafood, rare beef and cucumber cocktails. For a more low-key, informal but still traditional Finnish experience, visit Café Regatta- an old-style red cottage by the sea, best known for its cinnamon buns and coffee.
If you're in the mood for luxury, pay a visit to Hotel Kämp – a 5* hotel framed by 19th century architecture and a magnet for visiting celebrities. Elsewhere, the more modern, skyscraper-sized Clarion Hotel boasts a rooftop pool, an open kitchen concept restaurant framing dining as spectacle, and the city views you'd expect of a building 78 metres high.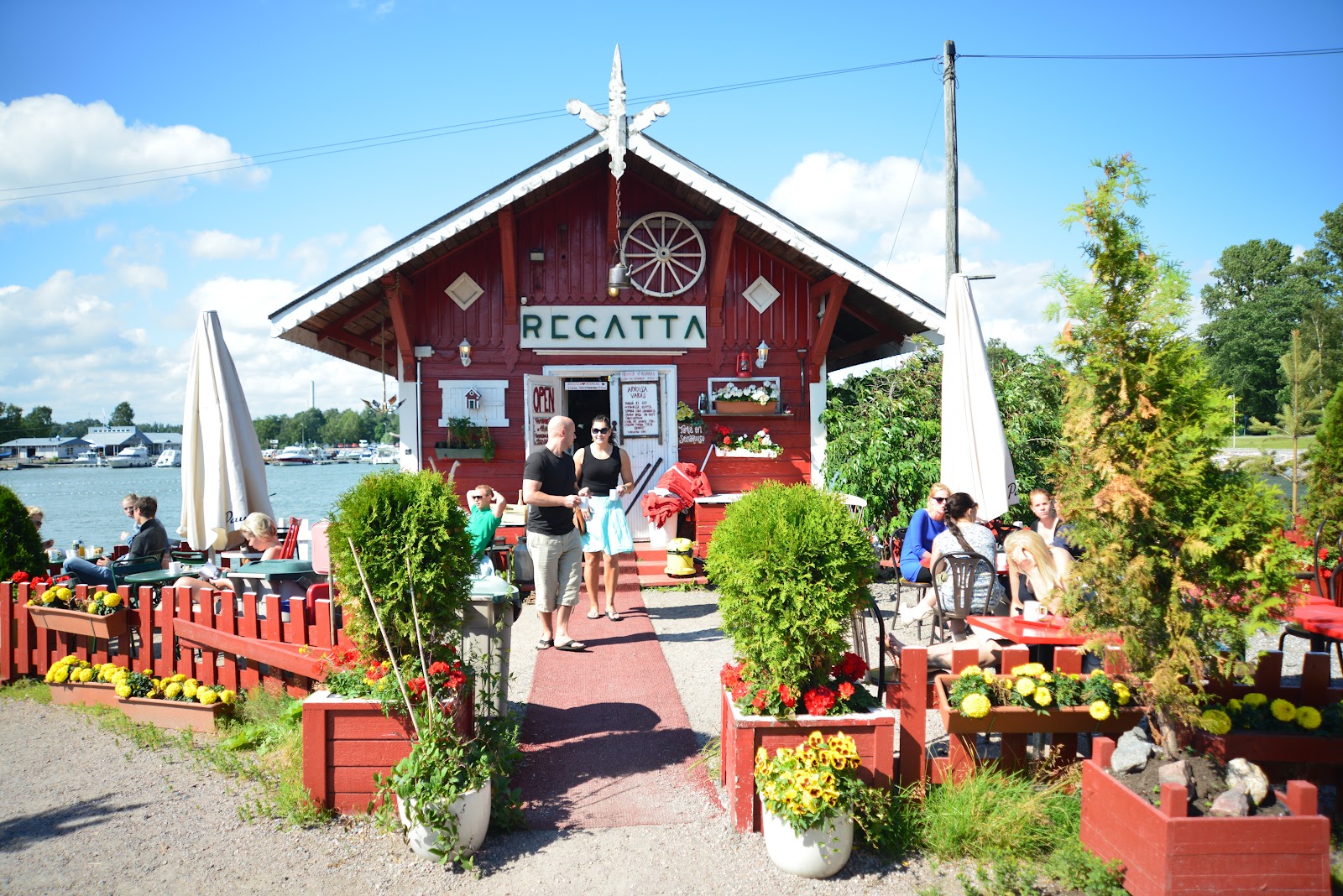 Cafe Regatta
If you've got an hour to spare between meetings…
Take a walk (or cycle with a city bike) to the Puu-Käpylä wooden house district –  a wooden garden-city built in the early 1920s for Helsinki's workers, and now a protected cultural quarter
Relax and swim in the Allas Sea Pool right by the Market Square – the pool offers swimming, bathing, a restaurant, and of course a sauna
And if you have a little longer…
Immerse yourself in another Finnish national obsession by catching an ice hockey game at the Hartwell Arena – book a skybox, and you can even watch the Jesters play from the comfort of your sauna…     
This piece was by Canopy Insight. Follow them @canopyinsight
Enjoy this? Get more.
Our monthly newsletter, The Edit, curates the very best of our latest content including articles, podcasts, video.
Not a member yet?
Now it's time for you and your team to get involved. Get access to world-class events, exclusive publications, professional development, partner discounts and the chance to grow your network.