Head of Native Advertising - UK at Microsoft, Supriya's career in digital marketing, spans 2 decades, across a wide range of digital media businesses, including agencies, brand in-house and media owner In various leadership roles.
A strategist and growth hacker with a background in Communication Sciences, Supriya deems Audience centricity the key to growth and believes our customers are a reflection of our marketing strategy.
Her accomplishments have earned her a place in the "IB top 100 BAME leaders in technology" by the Financial Times as well as being named a "Digital Hero" for her passion for Audience Centric Marketing
An authentic leader, Supriya is passionate about breaking down barriers to growth for people of colour and volunteers her spare time to support the growth of others as a business mentor, as well as holding a leadership position with Media For all (MEFA).
---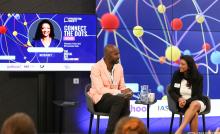 Rapporteur Supriya Dev-Purkaystha shares her key takeaways from the event - My mind is still buzzing with the possibilities that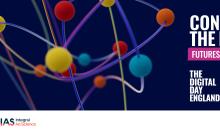 A day designed to inform, inspire and to overcome challenges that we all face in the digital marketing world.