Steve is an industry leader in data commercialisation for Global businesses having worked in 'data' for over 30 years.
He began his career enrolled into HSBC's management training programme and finished in their Marketing department, before leaving to join global agency Wunderman where he worked across their numerous Global clients as a data specialist in over 20 countries.
Steve then set up his own analytics consultancy business, called Tree, which he ran for 15 years, with offices in London, Cochin and Singapore and a client base including Telefonica o2, Hewlett Packard, Virgin, Pepsico, BMW, VW and Lever Faberge. 
Tree was acquired by Chime Communications Group in 2010 who merged it into the advertising agency VCCP, where Steve then ran their data, digital and CRM division - VCCPme.
Steve then became a Director in the specialist data, digital and technology business, Blueberry Wave in 2016 which was acquired by HH Global in 2019 and became HH Global Interactive.
Steve has been continuously recognised by "Data IQ 100" as one of the most influential people in data every year since 2015. He is a renowned lecturer and has won multiple awards for his data strategy and delivery work.
He is also a trumpet player, chef and actor in his spare time.
---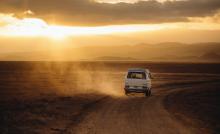 On Thursday 16 July, we're delighted to bring you a virtual event in partnership with HH Global.