Starting her career as Brand Manager for Unilever, Sarah lived in Australia for a while before taking on roles as Marketing Director at Heineken, CMO at Sainsbury's, helped to launch a FinTech start-up, became CEO of Lovehoney and moonlighted as a welder in South Wales.
She's also currently a Non-Exec Director at Moneysupermarket plc and Chair of the Marketing Academy Fellowship alumni council.
---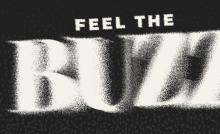 We are delighted to be back in the room and making waves with a mixture of old favourites.