Sandra Murphy is the Founder and Managing Director of Equidiet UK Ltd. Based in Lincolnshire, Sandra has worked tirelessly to expand her revolutionary brand using local suppliers and manufacturing in Lincolnshire, producing multiple hydration systems for horses which have gained high recognition within the equine industry. Passionate about horses from a young age, Sandra became one of the top riders and competitors for the Royal Air Force and was a founding member of the Joint Services Equitation centre during her 12 years of service. The first black female to have gained a European Patent in the UK, Sandra's products provide 100% natural, unparalleled daily rations and clinical management systems delivering nutrition and hydration simultaneously. In 2019 Sandra was awarded the Entrepreneur of the year by the English Veterans and the Legend Award 2019 for contribution to the community and humanity, given by Trinidad and Tobago Friends UK.
---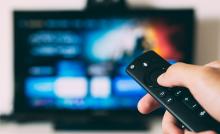 Every November for as long as we can remember, we've been gathering as a community to become better marketing leaders
Our 2020 annual conference will be a Global virtual experience and we're calling it our Brave Get Together.