Pritesh believes in helping brands deliver on promises, not just to shareholders, but also to companies, employees and society as a whole. By applying innovation with meaningful purpose, he feels strongly that brands can make a positive difference in the world.
As the lead of Accenture Interactive, Pritesh is thrilled to have an extraordinary team of incredibly talented people committed to improving the daily lives of consumers by reimagining experiences with game changing ideas.
Pritesh joined Accenture in 2001 and during this time has helped shape and deliver a number of significant digital transformations across some of the world's biggest brands. In 2014, he helped to form Accenture Digital, and played an integral part in the team's growth. Prior to his current role, Pritesh was the Accenture Digital UKI Lead, helping to pivot Accenture to digital across every dimension of our business.
Pritesh continues to lead several client accounts undertaking significant digital transformation projects. He is also the global lead for the Digital Factory-as-a-Service offering.
After graduating, Pritesh began his career during the Dot Com boom, back when you needed to get off the internet to use the home phone. After short stints at PWC and Gillette, he found his true calling in 'Digital Transformation' at Accenture and remains passionate about helping clients transform into businesses of the future with compelling customer propositions.
Pritesh lives in London. He is a strong advocate for men's mental health and can often be found in the boxing ring as his way of staying healthy both mentally and physically. As an avid Manchester United fan, one of the highlights of his career was interviewing Sir Alex Ferguson about leadership lessons and building high-performance teams.
---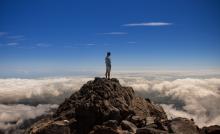 We're so excited to be back at The Groucho Club for a face to face dinner with great food, wonderful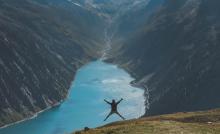 Join us for an enjoyable way to spend your lunch-hour and a convenient and fun way to connect with others