By now, we have all heard the sad news of the passing of a much-loved Fellow of The Marketing Society Suki Thompson on July 30th, surrounded by her family.
She was a former Chair of the Marketing Society and we have asked our President Syl Saller CBE to share a few reflections on Suki's leadership and how it is a role model for us all.
I am but one of many people mourning the passing of Suki Thompson, and our hearts are with her incredible children Jaz and Sam, and her wonderful mum Alison as they navigate this difficult time. They have been there for her, and for all of us, over these many long months.  It is now time for us to send them all our strength and love.
The Marketing and Advertising community has rightly lauded all of Suki's many accomplishments, her service to our industry, and the impact she has had on thousands of people. Rather than repeat all of them here, I want to talk about the "how" of her leadership and why we, The Marketing Society, want to celebrate the way she inspired us all.
Suki achieved all that she has through a distinctive combination of warmth, energy, positivity, and resilience. Simply put, Suki always lit up any room she entered - you immediately felt enveloped by her warmth and wisdom. You knew it would be a valuable, interesting conversation, and you would emerge better for having it – for just simply being with her.
Her positivity inspired people to see the world differently – what they could accomplish, all the resources they have, and to look forward to a bright future. A simple story to illustrate. We live around the corner from each other in Berkhamsted, so it wasn't surprising that I ran into Suki on the train on a cold night last December. We were catching up on all that she had planned for Let's Reset. Exciting things from what she was doing in the next week, to describing a bold vision for the company's future. As we got off the train, I noticed she was limping. It was only then she told me she'd had a brain hemorrhage over the last week, and had fallen and seriously hurt herself. But as ever, Suki kept going – that same sunny smile, a head bursting with ideas, and her relentless energy shining through.
What lies beneath Suki's achievements is incredible determination and resilience. She battled cancer for 13 years and has found ways to make even this a source of inspiration for others. Amidst all the shiny all-too-positive Instagram stories, Suki created a large following under the identity "Entrepreneur with Cancer", where she showed the difficult reality of cancer treatment.  It created a community of people touched by this disease and brought both inspiration and practical tips to many.
Suki chose to die publicly, helping us to understand how you can leave this world surrounded by friends and family, and in service to others. She showed us how to live life to the full and see each day as a gift. I have woken up every day since March with deep sadness knowing that my world will be a less vibrant place without her. Suki, on the other hand, woke up thinking, "What can I do for others on this last leg of my journey".  
She decided to ask people to raise funds to enable Macmillan Cancer Support to help so many others. They surpassed their original £50,000 target in a matter of days. Donations were driven by love for Suki, the power of what she means to the world, and the desire to give back for all that she has done for others. Like so many of the things Suki does, it evolved to be an even bigger idea.  A wonderful event – Suki's Steps – with people everywhere walking or swimming on July 16 to honor her and to be in community to celebrate her.
As of this writing, they have raised over £179,000 on their way to an audacious £200,000 goal. There is still time to give, and it's a wonderful way to remember her. https://justgiving.com/page/teamsuki 
I will miss my brave, wise, big-hearted friend. Her legacy lives on – not only in Jaz and Sam, but in all of us. She has shown us how to shine light into darkness, and the importance of being surrounded by others in love and support. Thank you, my darling Suki.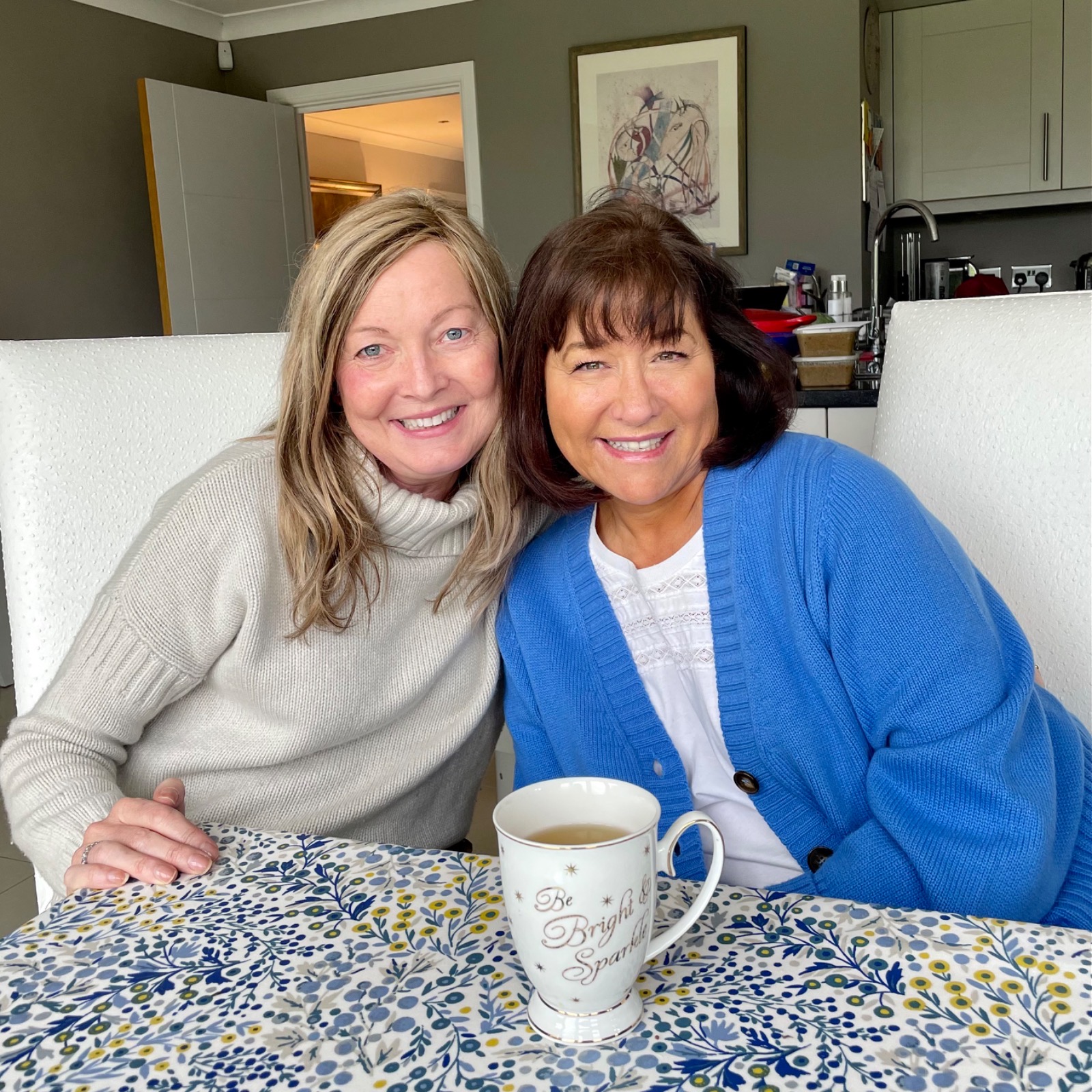 Enjoy this? Get more.
Our monthly newsletter, The Edit, curates the very best of our latest content including articles, podcasts, video.
Not a member yet?
Now it's time for you and your team to get involved. Get access to world-class events, exclusive publications, professional development, partner discounts and the chance to grow your network.