Creative Content Consultant
"You can't teach people how to come up with ideas - they just come to you."
This statement, by a friend and colleague, was a pivotal moment in Mark's creative journey and career.
This was back in 2014. Three years previously, Mark had joined agency Distilled as an SEO analyst. Shortly after joining, he discovered the need for content creation was becoming huge. But not only that, very few people in the agency, or in the industry, really knew how to do it. Mark went to conferences to learn from the thought leaders in the field. But eventually he noticed something about the presentations. With the exception of one or two speakers, most of them were pointing at content created by other people and saying 'you should make something like that'. This meant they weren't really able to give genuine insight into how to come up with ideas in the first place.
Mark decided to take it upon himself to go out into different fields and discover what really made a good idea, and a good piece of content, and how you could come up with them. This journey took him mostly into the world of advertising and data visualisation. It was there that he discovered a lot about coming up with content ideas and presenting information in novel and insightful ways. After some time exploring, he was then able to put these discoveries into action. One of his first successful ideas received over 150,000 social shares, over 5 million visits, and was featured in The New Yorker, Wired, The Atlantic and over 1,000 different websites.
Shortly after this, and a few more successes, Mark pitched the bosses at Distilled that they should establish a creative team and he should run it. Within a few years, the team grew to 14 people and was widely regarded as one of the most creative teams in the SEO industry. By the time he left the agency, the team had created content that had been featured in over 10,000 different sites, generated over 15 million visits and received 1.4 million social shares.
---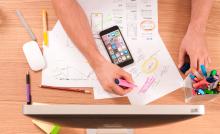 We interviewed Mark Johnstone, Content Creator and the host of our next Inspiring Minds session on his career to date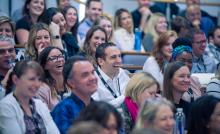 How do you create content that stands out?