Leila leads the IPA's diversity strategy; at the forefront of innovation and change for the UK's advertising industry by galvanising a stellar line up of passionate individuals from within the top advertising agencies, brands and clients, trade associations and experts with the mission to achieve diversity, equal rights and inclusivity in Advertising.
She runs the IPA Talent Leadership Group and her strategic approach to diversity has resulted in a new wave of collaboration at the IPA and a colourful host of topical platforms, programmes and events, including the Stepping into the Spotlight series for mid to senior level women, the IPA iList and recent 'A Future of Fairness' publication.
She is a well-known industry spokesperson and a regular public speaker.
Born in Dubai UAE, brought up in Karachi, Pakistan and a Londoner after 5 years in Oxford, Leila has inspired leaders in adland to further develop a truly global outlook.
---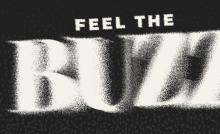 We are delighted to be back in the room and making waves with a mixture of old favourites.