John runs Smithery, an innovation consultancy he founded in 2011. All of his work is rooted in the idea that it is better to help organisations make things people want rather than make people want things.
This is achieved through a nested collection of creative philosophies, processes and tools he has forged over the last decade to generate endless inspiration for the imagination and maximise the impact of ideas. One of these tools, Artefact Cards, has been spun-out to become a successful business in its own right.
All this makes John a powerful partner for innovating in any capacity. From multi-year planning for uncertain futures to daily problem solving, designing global programmes to rapid idea generation, shaping the language of key imperatives to building digital platforms for deployment, his breadth of experience is matched only by his enthusiasm for learning new things.
Prior to starting Smithery, John was Chief Innovation Officer at PHD in London, and led innovation there from 2007-2011.
John is also a visiting professor at IED in Barcelona, where he leads their annual summer Innovation and Future Thinking course, and is a guest lecturer at the RCA in London.
He lives in West Sussex with his wife (and Smithery co-conspirator) Helen and their two children. They are exploring the possible and plausible futures of getting a dog, but it's not looking probable yet...
---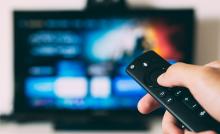 Every November for as long as we can remember, we've been gathering as a community to become better marketing leaders
Our 2020 annual conference will be a Global virtual experience and we're calling it our Brave Get Together.