Prof. of Psychology, University of Texas
James W. Pennebaker is the Regents Centennial Professor of Liberal Arts and Professor of Psychology. He is an internationally recognized social psychologist who's endlessly curious about human nature. He and his students are exploring natural language use, group dynamics, and personality in both laboratory and real-world settings. His earlier work found that keeping secrets can make people sick. This work led to his discovery that people could improve their physical and mental health by writing about their deepest secrets, which is now widely known as expressive writing. He found that physical health and work performance can improve by simple writing and/or talking exercises. Most recently, he's become intrigued by how people reveal themselves in their everyday spoken and written language. His cross-disciplinary research is related to linguistics, clinical and cognitive psychology, communications, medicine, and computer science. Author or editor of 12 books and over 300 articles, Pennebaker has received numerous research and teaching awards and honors.
---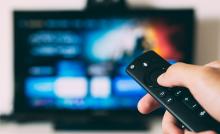 Every November for as long as we can remember, we've been gathering as a community to become better marketing leaders
Our 2020 annual conference will be a Global virtual experience and we're calling it our Brave Get Together.