Holly-May is a motion designer and animator based in Edinburgh. Passionate about all things animation, with a keen sense of design and a talent for illustration. Currently working at Editions Financial: content specialists, dedicated to the world of finance and business. For over ten years she has blended traditional and digital techniques to create tailored animated content for social media, advertising, music videos, film, television and games.

In 2017 along with Interference Pattern and Stampede, Holly setup Move Summit; Scotland's first commercial animation gathering, and helped organise and run it for the first three years. She was previously a Lecturer at Southampton Solent University on both the Animation and SFX degree courses, specialising in Visual Narrative and SFX History.
---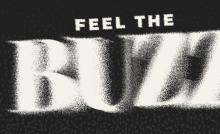 We are delighted to be back in the room and making waves with a mixture of old favourites.