Having recently attended the thought-provoking and empowering Marketing Society Annual Conference on this very subject, I wanted to share the key learnings and advice given to the wider marketing community, so that we all can become changemakers.
---

It's no secret, through the work I do with The Whole Marketer, that I am passionate about marketers being the humans and function that leads the commercial agenda and sets the direction of the business. Not only is important to possess the technical, leadership, soft skills and personal understanding to be a holistic marketer – it's vital as purpose-led humans to feel fulfilled in all we do. To feel empowered and supported to take the reins of our careers and lives.
The conference provided an exceptional level of inspiration, with changemakers across the profession, society, and the globe – who, on two occasions, left me in tears. There were also much-needed words of empowerment and motivation to go ahead and drive change. Words that encourage us to stand in our power as marketers to make this change happen, so that we can make a positive change to our brands, businesses society and the world.

We as marketers are perfectly placed to utilise our full power and potential, to drive and be the change we want to see. To do this, we need to adopt the following behaviours and approaches in all we do. Here are the themes and key lessons that stood out to me: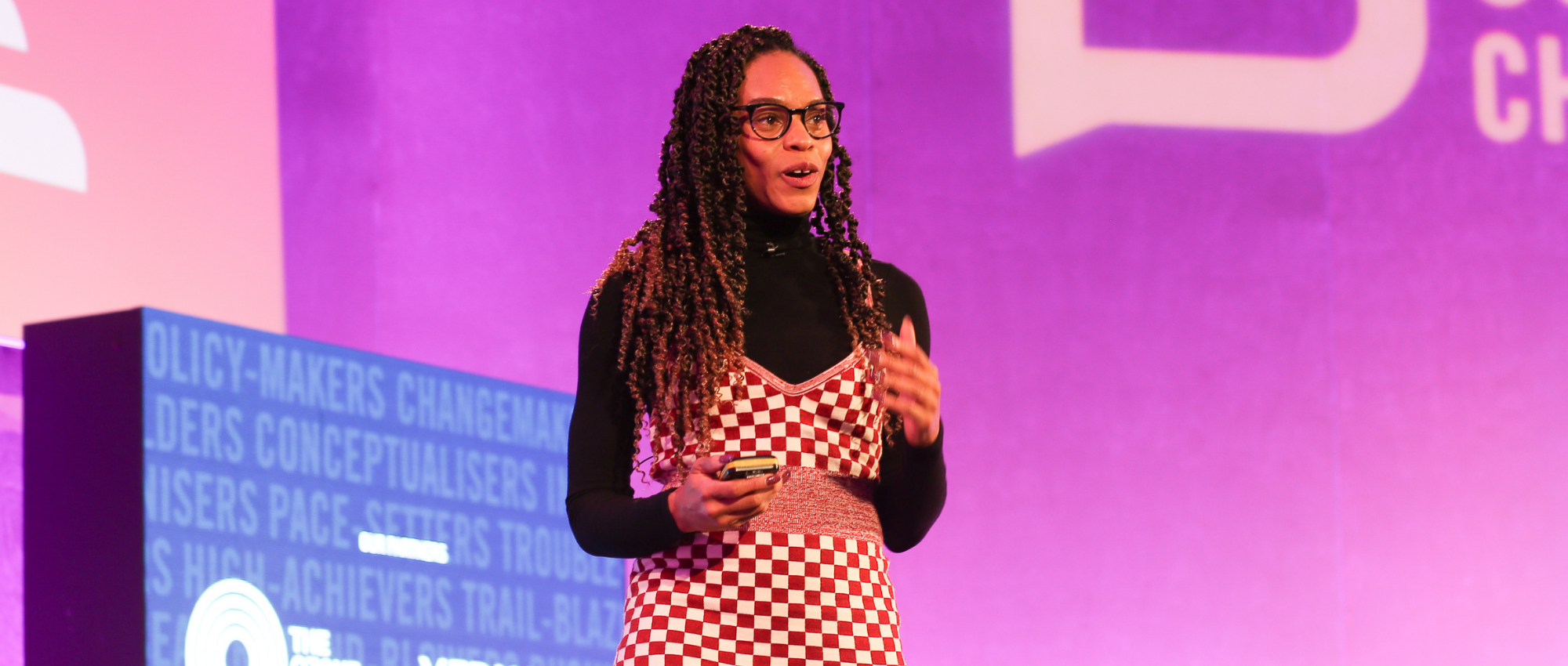 THE PEOPLE WE NEED
Diversity of thought is paramount, for two reasons. One, to ensure we have both diverse thinking to address our challenges. And two: to ensure that we recruit a true representation of our society, and start to address inequality in businesses.

To build a truly diverse workforce, we need to overcome the biases that were identified at the Conference by Ty Heath, The B2B Institute, LinkedIn:
Cognitive dissonance (people feel their personal value threatened by a business case, therefore avoid taking action to promote DEI outcomes)
Persuasion Knowledge (Justification or proof that the DEI programmes, feels like a sell and become suspicion or their defensiveness kicks in)
Zero Sum Bias (a gain for one group is perceived as a loss for another group).
Care. People have to feel emotionally connected to the vision, cause, or change that they are trying to deliver. Empathy has an important place in business. 'People don't care what you know, they want to know that you care'.
Purpose-led leaders that are living their true purpose, both inside and outside of work. They have the clarity, drive, and strong reason for being. Leaders who are both intentional in how they spend their time – but also authentic, sharing their true self inside and outside of work – are willing to be vulnerable. Emily Chang, CEO at McCann WorldGroup China and author of The Spare Room, shared how she uses her defined 'social legacy', to connect with and motivate her team.
Don't settle. If you are not happy with what you are seeing; change it, poke at it. As Greg Jackson from Octopus Energy said, 'marketing is the least understood profession'. Education on the power of marketing must begin with us.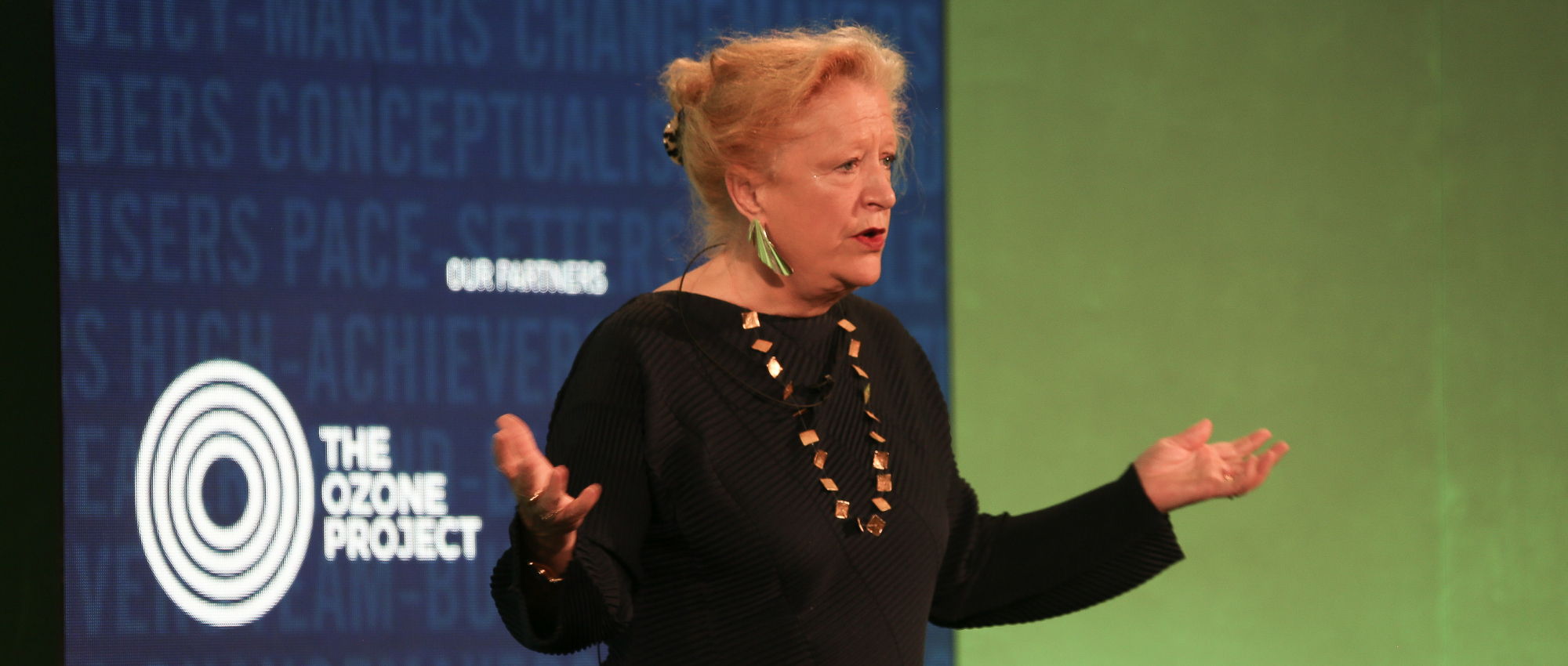 BEHAVIOURS WE MUST POSSESS
Just start. Start with your team, function, local community. Just start. This philosophy was brought to life by Margaret Heffernan, author of Uncharted: How to Map the Future.

Margaret shared the story of Rebecca Hosking, whose passion it was to drive the sustainability agenda. After a failed attempt at producing a film to show the crisis, Rebecca asked her local village in Devon to switch from plastic bags to hessian bags. The impact of this simple change gained press attention, and was the driving force behind many other communities, local and international and then adopted by the wider retail channel. Once you identify a problem, it up to you to provide and drive the resolution.
Resilience and perseverance. Change does not happen overnight and certainly not always on the first attempt, therefore purpose and passion-led change is key.

These behaviours are not unknown to the marketing profession, especially during the last 20 months. This was felt twofold at the Conference. The TUI team recounted the experience of lockdown and the world opening back up again as a travel brand, and how they revised their brand positioning.

And of course, the incredible Sir Andrew Pollard, Oxford Vaccine Team, who lead his team and expeditated the Covid vaccine development trial and rollout in unprecedented time-frames. Andrew had to overcome not only many sleepless nights, but keep himself and his team positive, despite the negative press during the development phase.
He left to a standing ovation from a room full of awestruck marketers, who themselves have been through many a product development and launch, to see a best-in-class example.
But it was more than that; it was a room full of appreciative human beings, who were able to meet in-person on this day and return to some form of normality. It was thanks to Andrew and his team's tireless work that we were able to return to the beauty of many of the things in life, the things we have missed out on during this time, with reduced fear of covid taking the lives of our loved ones.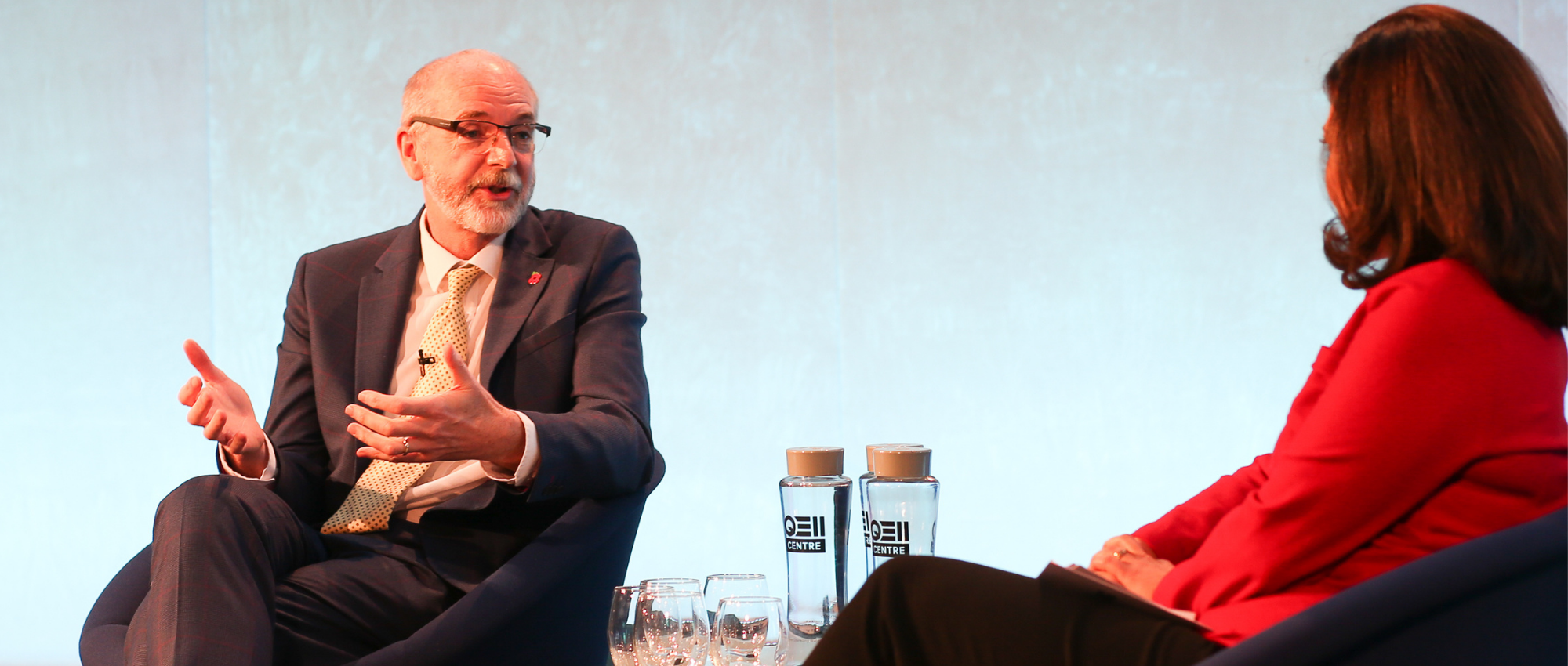 TECHNICAL COMPETENCIES WE MUST DEVELOP AND GROW
Biases. System 1 and System 2 thinking applies to the people we work with and society as a whole, not just our consumers.

My mind was blown to learn that when Professor Dana Kanze, London Business School, had conducted a study with investment bankers that less than 10% of investments in the US and less than 1% in UK had gone to female-led businesses requiring investment. 
How humans respond to change. If you are driving change, you need to accept that this may very well be met with those that see this as a threat to their own being. It is therefore vital you gain advocates who want to and will support change, and that you are aware, sympathetic, and not explosive in your approach.

'Change creates fear,' says Karen Blackett OBE. 'You can expect to see a dip in performance' as the change begins to unfold. We need to understand the 4 fears the occur and work with all levels of the organisation to support and address the fear through change:
Fear of temporary incompetence
Fear of punishment of temporary incompetence
Fear of loss of personal identity
Fear of loss of group membership
 

'Do it by being a decent human and think about your behaviour'
– Mary Portas

 
Storytellers. Tell the story of what the world could be. We as marketers are already driven to understand how people, our consumers, and customers, think, feel, and do and we need to use this understanding to tell the stories that allow us to connect authentically and emotionally, to inspire the change.
MINDSETS WE MUST ADOPT
Vision. As I often say, dream big without limitation. 'The future is pull not push' Jeremy White from Seymour Powell. 'Create a spirit of optimism, optimistic future and take the incremental steps to the present'. I am a massive advocate of building a visual representation of your vision, but Jeremy White gave me goosebumps and the best articulation of this I have seen, by running a video that showed on the left of the screen the vision of Virgin Galactic ten years ago, and the reality of what they have achieved in recent times.
Growth Mindset. We need to adopt a 'growth mindset'; I am a massive advocate of ensuring we use the word yet. As Greg Jackson, CEO of Octopus Energy put it: 'We need the people that thinking about what can happen when the sun is shining, and the wind is blowing'. Embrace possibility, and listen openly to our peers' ideas. Use the words 'Yes and' to build on their thinking, instead of shutting it down.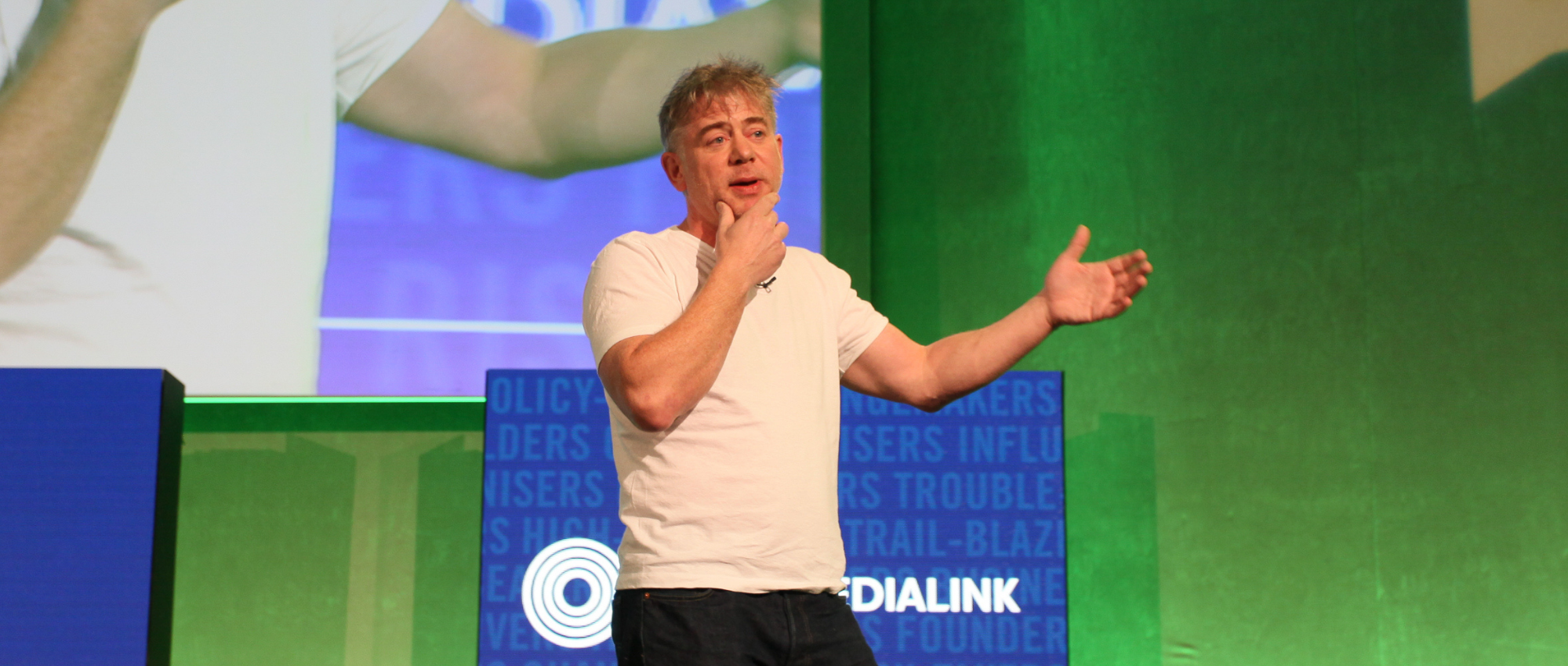 THE CULTURE WE MUST CREATE
·     Embrace risk. Embed a 'test and learn' culture; never a mistake, only learning.  Ensure that you conduct tests with a level of experimentation where you can't predict the outcome or results before they happen. As a leader, supply the time, resources, money and space for your teams to explore. Innovation is risky, but so is following the status quo.
Data won't create the future. You will. Your vision for change will need you to dream big, without limitations. If you are waiting on the data to predict the future, you will fall behind or out of touch. Data is, of course, useful; it has its place to understand what has happened and to monitor the effectiveness, of what is about to happen and of course without it, we will struggle to develop true actionable customer insight.  

'But using data alone to develop your future is following the crowd, there is a reason all phone and car adverts look the same, just switch the brand' says Margaret Heffernan. You need to look outside the crowd to see the future. 
 

We as a marketing community have forgotten that marketing is both a science and an art.

 
We need to re-address the balance of art and science and stop depending on science, namely data, to make decisions, we need to amplify the art of marketing with our human thinking and vision setting. Data is what has happened in the past, your vision is the future. Use data to check progress, refine and action against the vision.
The day was wrapped up with closing words from the board, from none other than Syl Saller OBE, who reiterated the words of Margaret Heffernan shared. 'Action and hope are critical; its only when you see the future as inevitable, that you are truly trapped, in terms of positive change we just need to decide, how much, how fast and with whom'.
Every single one of us can ensure that change means progress. Syl sharing her own purpose, to help leaders at all levels make a positive difference, encouraged us to think about our own personal impact can have by saying ' I'm just one person, and so are you, I encourage you to think about the ripple effect, what is the one big thing I want to make a difference to, we can create a movement, ultimately it's not what we can do as an individual it's what we can do to create a ripple effect' .'Think hard and Choose your issue, it can be big or it can be small, but it has to be something that matters to you, 'If there ever was a time to dare, to make a difference to embark on something truly worth doing, it is now.
So, I leave with the same questions posed from Kathleen Saxon, Media Link. 'What incremental change could you make?' To yourself, brand, business, society? Be proud of being a marketer, a change marker, embrace addressing the re-balance of marketing being both an art and the science. Tell the stories, dream the dream, and adopt the mindset to make it happen through a true experimentation test and learn culture. 
Change is afoot and the change is you.
Enjoy this? Get more.
Our monthly newsletter, The Edit, curates the very best of our latest content including articles, podcasts, video.
Not a member yet?
Now it's time for you and your team to get involved. Get access to world-class events, exclusive publications, professional development, partner discounts and the chance to grow your network.