I recently had the pleasure of attending The Marketing Society's lecture, which took the form of a fireside chat between Carolyn McCall and Craig Inglis.
I have always admired Carolyn from afar since I was fortunate enough to be coached by her own executive coach from The Guardian, Maria Fay. Maria contributed hugely to my own leadership journey and told me so many remarkable stories of leadership and resilience that still echo in my brain. Carolyn's effortless pivot from media into PLC later reaffirmed my admiration so I quickly snapped up the invitation to Century Club. 

I was not left wanting. The room was full of marketing legends all seeking the same wisdom and Carolyn delivered on all fronts: how to lead in an uncertain environment, how to manage change, how she rose from marketing and sales to C Level and how to balance work and family. The highlights for me were:
When asked how she dealt with the negative reactions that a PLC inevitably gets in the business pages, Carolyn answered simply "I ignore it" – sage advice. 
Another theme that came out with frequency was the importance as a CEO of following your gut and holding your nerve. The city, shareholders or investors will too often look for short-term results and action but it is the CEO's job to focus on the long-term destination and to protect fidelity towards that goal.
Carolyn grew up in marketing and sales and iterated the importance of marketers having a sales background so that they are able to be commercial guardians as well as brand guardians.
She also talked about the importance of the CMO being a cross functional orchestrator across the board table and the importance of marketing having strong allies in Finance and Operations and IT. She also evidenced a deep understanding of advertising and the customer/consumer when she talked about her ITV experience and serving the customer's needs. 
When asked how she juggled her kids with her PLC responsibilities she answered that she zoned in on understanding what was really important to them and making sure she was there for that – quite often that wasn't an assembly or sports day but something smaller that really mattered. This stayed with me. 
Finally as Carolyn zoomed out, she closed by reflecting on the truth that we only have one, fairly short life so make sure to enjoy it and that you are doing a job that you love. Carolyn's sage advice was that if you have an 80/20 split between the stuff you enjoy and the stuff you dislike you are doing well. No job is all roses and fancy lunches.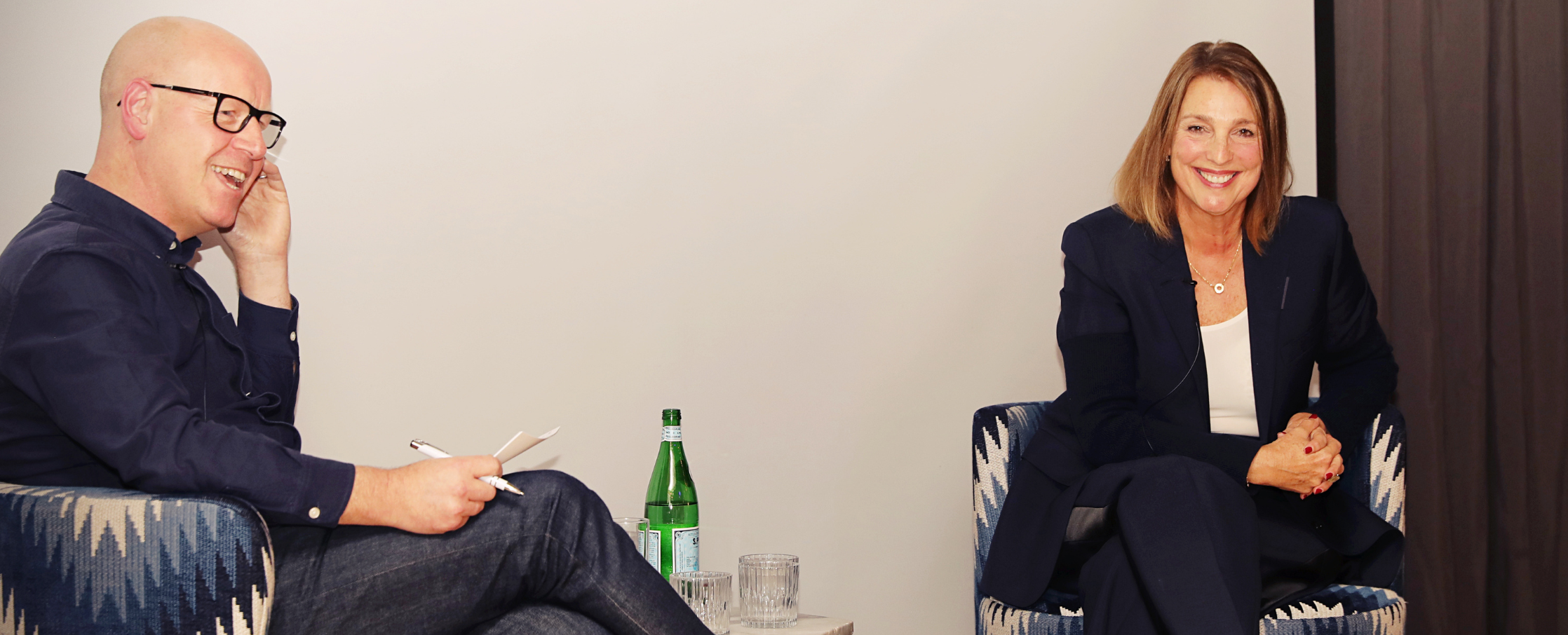 Carolyn was one of my favourite leadership role models before this event and after it she only grew in stature. She authentically exercises all the muscles that a leader needs to have – drive, empathy, smarts, vision, humility, firmness, humanity and conviction. I continue to learn from her and seek to emulate the way that she leads. Thank you Sophie and The Marketing Society. 
---
Enjoy this? Get more.
Our monthly newsletter, The Edit, curates the very best of our latest content including articles, podcasts, video.
Not a member yet?
Now it's time for you and your team to get involved. Get access to world-class events, exclusive publications, professional development, partner discounts and the chance to grow your network.