From geopolitical strife to the pressure on brands and companies to perform, to the scourge of inequality, the world's problems are daunting.
On October 10th, I had the privilege of hosting The Marketing Society's flagship Bravest Conference, back for its third year in New York City.
Convening at the cutting-edge Fifteen Hudson Yards tower, the inspirational speakers spanned the gamut. We heard from Stacey Feder, CMO, Hudson Yards; Jamie Moldafsky, CMO, Wells Fargo; Farnaz Fassihi, Baghdad Bureau Chief (2003 - 2006), Wall Street Journal & writer, The New York Times; Jessie Lam, Partner & COO, Parameter Ventures; Anthony Ferraro, Paralympian; Perry Hewitt, Marketing & Digital Strategy Advisor; Zach Hamed, Co-founder, Clay; DéVon Christopher Johnson, Founder & CEO, BleuLife Media; Michael Martin, Co-Founder & CEO, RapidSOS; and Ronan Dunne, EVP & Group CEO of Verizon Consumer Group.
Through their personal stories, our guest speakers dimensionalized bravery and in so doing, demonstrated that bravery is accessible to all brands, organizations, and people of different abilities and circumstances. 
Recognizing and respecting the gravity of their varied experiences—from mental health, revolutionary technology, and brand reinvention, to an Olympian's journey, wartime reporting, and diversity in media, we closed every conversation with the question: What gives you hope? I posed this query because, without hope, there is no bravery. 
Here are some perspectives shared by our speakers:
There is hope in community building. While there may be a lot of reasons to be grumpy, we owe it to ourselves and others to carve out time to be joyous. Social media may disrupt our world, but it also gives us the opportunity to come together.
 
During a time when media and journalists are attacked physically and emotionally, the public at large is still engaged with journalism, recognizing the value of what it brings to the table. There is hope in the brave journalists who continue to stand firm and do their jobs well.
 
For many of our guests, they found hope in the children of today. Young people are not easily dissuaded and open to change. They consider possibilities and mobilize to change things.
 
The beauty of the upcoming generation is that the traditional tradeoff between doing well and doing good is not part of their mindset. The triumvirate of highly disruptive tech and two generations of people who believe being altruistic is as crucial as professional success is highly encouraging.
 
There's a lot of effort across industries to improve diversity and inclusion efforts. While brands won't always get it right, there's hope in going against the grain and trying something different.

Bravery makes us better as individuals, as leaders, and as a community. As chair of The Marketing Society's New York board, I draw hope that our guests left today's Bravest conference invigorated to harness their capacity for bravery and empowered to interpret bravery in their own way.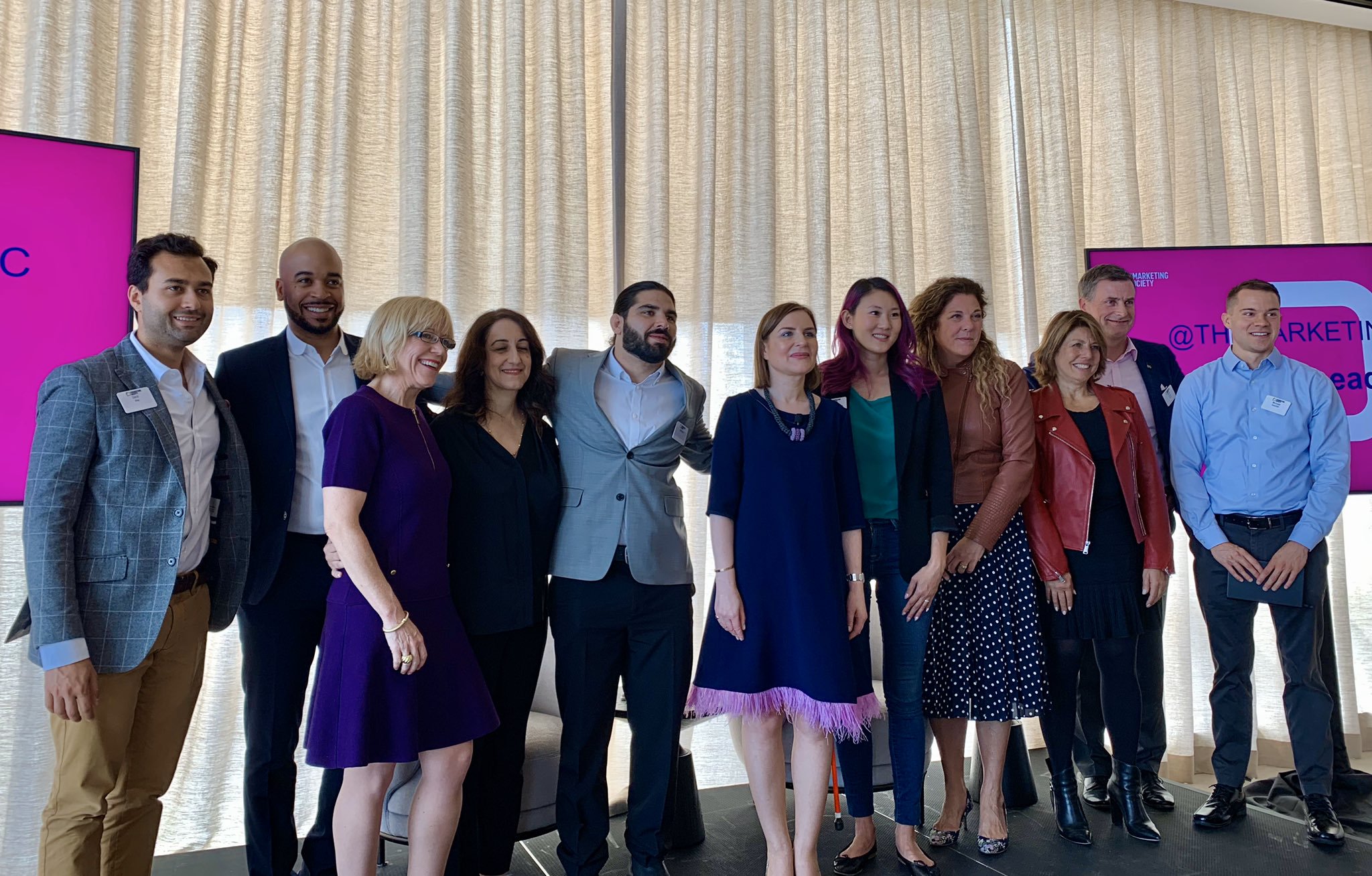 A special thanks to Adriana Rizzo, Vice Chair, The Marketing Society, and fellow board member Perry Hewitt for their above and beyond contributions to producing this conference. 
---
By Margaret Molloy, Global Chief Marketing Officer of Siegel+Gale and New York Chair of The Marketing Society