The Fitting Room's Charlotte Mair argues OnlyFans is more than a social network, rather it's a place that offers an intimate connection between content creators and fans. Whilst it's a brave move for any brand that steps into it, the opportunity is clear.
---
OnlyFans describes itself as a social network, but I think it is so much more than that. At my agency, The Fitting Room, we refer to it as the new home of entertainment. The platform is making the transition from being initially famous for X-rated content, to now being a home for music, fitness, fashion, food, beauty and so much more.
According to estimates from Business Insider, the influencer marketing industry will be worth USD $15 billion by 2022. OnlyFans already has 40 million registered users, with 500,000+ content creators. One of the things that caught our attention was a content creators' ability to share exclusive content and make money from it.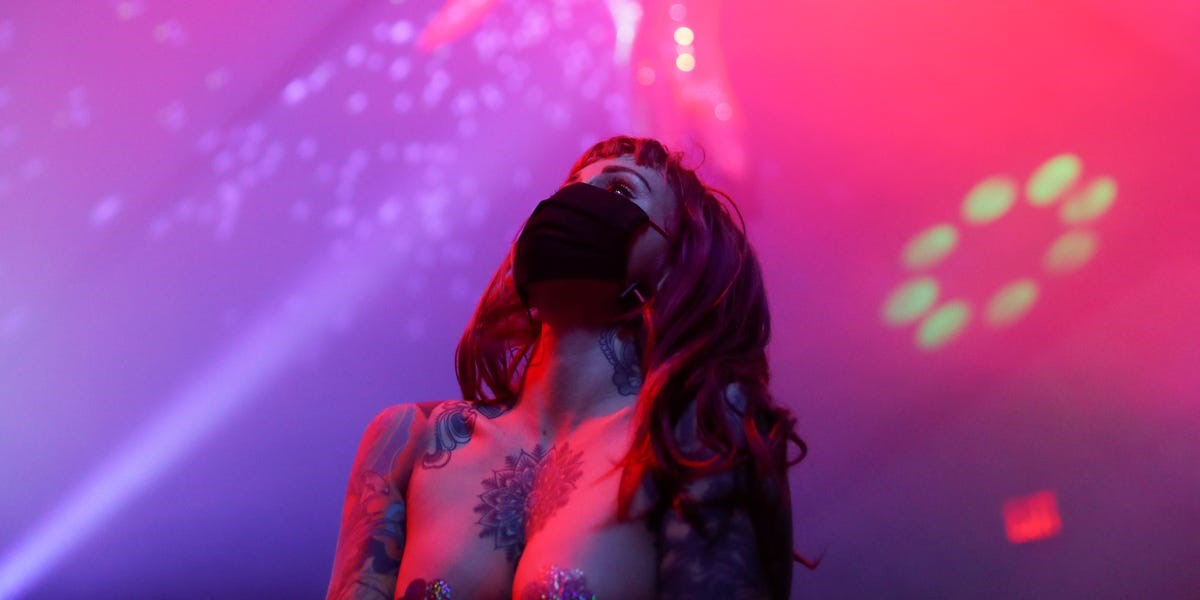 OnlyFans content creators keep 80% of the revenue they make - so far USD $563 million+ has been paid to creators. The possibility to monetise skills starts with a monthly fee 'fans' pay for a subscription, to which creators can then make additional revenue from DMs, live streams and can take tips. If you have read the book 'The Tanning of America' by Steve Stoute, you will be familiar with the 'Tanning Effect'. This is the impact of hip-hop driving the 'cool' into most things artists within the genre endorse, and that is what has already starting to influence the use of OnlyFans. In the summer, award-winning rapper Megan Thee Stallion released a remix of her hit single 'Savage'.
This version however, featured global songstress Beyoncé. The original song had become a TikTok sensation, but when Beyoncé joined the remix and versed "hips tik tok when I dance, on that demon time, she might start an OnlyFans", the platform was trending on Twitter and people were really paying attention, with thousands of press cuttings writing about it globally.
Recently, US rapper Cardi B joined OnlyFans to show exclusive behind the scenes content for her hit song, 'WAP', featuring Megan Thee Stallion, with cameos from Kylie Jenner, Normani and Rubi Rose. Cardi B shared clips of rehearsals, the run-up to the shoot and 'real' life content on OnlyFans. This is not just about showing content, but offering an intimate connection between the content creator and fans.
The ability for DMs continually increases loyalty and brand equity. If we think about game-changing brands that have emerged and driven cultural change in their industries over the last few years, those particularly targeting the Millennial and Gen-Z audiences have all live by our values at The Fitting Room: Hype, Demand and Legacy.

1. Cosmetics: Kylie Lip Kits
Let's start with Kylie Jenner's 'Kylie Cosmetics', the billion-dollar beauty empire that she has built, landing her a cover on Forbes as a 'self-made making her a billionaire in her own right. If Kylie had launched her 'lip kits' with exclusive access to preview, ahead of an Instagram announcement, I suspect many of her followers (all 199 million of them) would have headed straight to OnlyFans for the announcements and an opportunity to buy it first.

2. Fashion: Rihanna – Savage X Fenty
Then take Rihanna, who redefining the underwear sector and changed the game. Victoria's Secret who? Rihanna's win was inclusion. Her recent show that previewed on Amazon Prime opened the conversation of inclusion even further featuring plus-size men. The internet lost its mind (and rightly so, it brought excellence to new levels).
But if Rihanna previewed exclusive pieces and showcased her show, many would sign up for early access.

3. Chef: Gordon Ramsay
Now onto food. Gordon Ramsay, who was an early adopter to TikTok amassed 14 million followers on the platform in a matter of months, while his Instagram following sits at 10 million, accumulating across several years. His TikTok channel is a vibe, and he has managed to be culturally relevant for the next generation, while keeping his authenticity and respect as a globally renowned chef. Now, if he took a cooking show over to OnlyFans that was streamed exclusively, what could happen?
The new digital version of Sunday Brunch but with more of an edge, a new generation of chefs that can DM him directly and a space where he can offer mentorship. I think it could end up becoming a multi-generational streamed show. With his language, it would also be a little blue.
4. Motivational Speaker: Tony Robbins
Three years ago, I went to see the king of motivation, Tony Robbins at the ExCel Convention Centre. 'Unleash the Power Within' was the title, spread over three days and it was exactly that. A room of crazy, high energy and the 'American dream' running through the core of his words. OnlyFans would offer a space for Tony to truly engage with his fans, monthly content and sessions that allow people to DM him specific questions. Yes, some of these features exist on Instagram, but they can't be monetised in the same way as OnlyFans. In a time where people are demanding purpose from brands they're also looking for personalisation.
With the changes in algorithm on Instagram and Facebook, it now feels like expensive digital real estate. It is harder to grow an organic audience because the reach that was four years ago, can only be achieved now by boosts and ads. OnlyFans by comparison, offers a much better cost-effective P&L-friendly way for a new business to acquire customers and fans, and for larger brands to be disruptors and more personal. Although it is a brave move for any marketer or brand stepping into OnlyFans now, it is an unknown, but the numbers and opportunity do not lie.

This article came from issue 9 of Marketing Society publication Empower. Read the archive here.