Eissa heads up Landor's culture transformation practice across the EMEA region, and is based in London. He has over 25 years of experience working on all aspects of brand strategy, employee engagement, and organisational transformation.
Eissa's passion has always revolved around the challenge of unlocking an organisation's potential through it's people. He works with leadership teams to connect the dots between their brand, customer experience, and culture to help them build a sustainable competitive advantage for themselves. His clients have included Emaar, GO Malta, flydubai, Mobily, du, Sabic, Ministry of Planning in Jordan, VW Group,, UNStudio, Bank of Jordan, and MTN.
---
---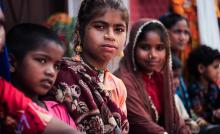 The second in our Brand Conversations series with Landor, this time exploring culture.