David Boni is a multi award winning advertising photographer and director, equally comfortable shooting stills or directing TV commercials and online content. David's beautiful lighting and calm persona makes every shoot a pleasure.
His career started out after leaving college in Edinburgh and moving to London to find work as an assistant which kept him there for several years and was to become the foundation of his entire career. Working with some the greatest photographers of the day and assisting on everything from food and still life for likes of Elle Magazine, Nigel Slater, Sainsbury's and The Sunday Times etc.etc. to global car campaigns for Jaguar and Daihatsu. This exposure to such a diverse mixture of work and photographic styles is what gave David the confidence to set up his first studio at the age of 25. Nearly 30yrs. later David is as enthusiastic as he was when he started out and is still in demand. These days David shoots stills , directs film ,TV commercials and online content and is regularly commissioned because of his ability and experience to do both. This is an ideal set up and combination for an industry that demands more and more video content as part of their integrated and online campaigns. So if you need a campaign which includes stills and video wether it be instagram posts or TV and cinema commercials then David is the ideal candidate. And equally if you only need stills or just need video content then again David is an ideal choice.
And for fun David's film work is now growing from purely commercials into documentary and 2019 saw the premier of his first feature documentary Death + Night + Blood, an intimate portrait of The Stranglers, one of the greatest British bands to come out of the Punk explosion of the late 1970's. This has been a labour of love, still on going after 10 years.
With bases in both London (Lucid Represents), Manchester ( The Gate Films) and Glasgow, his clients include :
Louis Vuitton Moet Hennessey, Manchester United, Johnnie Walker, MBNA , Fedex, London Power, Nairns Oatcakes, Wonderbra, Network Rail, Scottish Widows, Linn Hifi, Avanti Train, Hellmans Mayonnaise, Ardbeg Whisky, Bowmore, Brown-Foreman, Royal Bank Of Scotland, Famous Grouse, David Loyd Gyms, Strongbow, Baxters, Highland Spring, HM Government.
---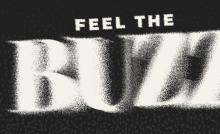 We are delighted to be back in the room and making waves with a mixture of old favourites.