Daniel Gilbert is founder and CEO of Brainlabs, the smartest digital marketing agency on the planet. Powered by technology and led by data, Daniel's mission is to change the future of advertising while creating the best place to work in the world.
Using data and automation to drive remarkable results for clients, Daniel has grown Brainlabs to 250 people within the short space of seven years.
Daniel was named #1 in PPC Hero's Most Influential PPC Experts in the World list (2018), one of the most influential people in digital by Econsultancy (2018), and was a finalist for the Ernst & Young Entrepreneur of the Year Award (London, 2018).
Daniel is a frequent author for publications such as Campaign, Econsultancy, SearchEngineLand, and City AM. He is a techno-optimist, and an advocate for the benefits of automation. In his national press engagement, Daniel has commented on the social impact of Facebook and Google, as well as promoting the importance of gender equality and worker happiness.
---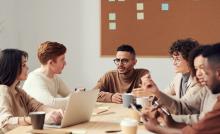 Right now, there is a battle for talent – a fierce competition to attract the right talent with the important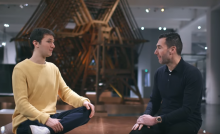 In this episode, Daniel Gilbert, founder and CEO of Brainlabs, meets Matt Bush, Google's MD of Agencies & Partners, to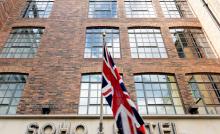 As part of Google's Out of Office series, hear live from agency trailblazers on growth, disruption, diversity and more.