Founder, Upping Your Elvis
Bestselling author, speaker and business beatnik Chris Baréz-Brown has a rather unusual view of the world: he knows that everybody is perfect. As we grow, develop and socialise we can lose touch with that brilliance and often become somebody we're not.
Chris founded his company Upping Your Elvis to help people reconnect with their inner genius and become confident in being who they truly are. Described as a 'long-haired twinkly-eyed cross between Richard Branson and a wizard' (Guardian) Chris has written the bestselling books: How to Have Kick-Ass ideas, Shine: How to survive and thrive at work and Free: Love your work, love your life. In 2016 he became a columnist for Psychologies magazine and launched his latest mission: The Great Wake Up!
Wake Up! the app launched in October 2016 and his latest book Wake Up! Escaping a life on autopilot is published by Penguin Life on January 5th 2017.
@BarezBrown @UppingYourElvis www.barez-brown.com www.uppingyourelvis.com
#TheGreatWakeUp
---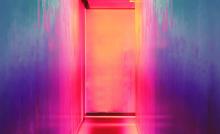 Keep calm and... Then you can get connected, get inspired, get motivated...