With more than a nod towards Nate Silver's "The Signal and the Noise: The Art and Science of Prediction" the new book from Jeff Desjardins, editor in chief at Visual Capitalist is called Signals.
---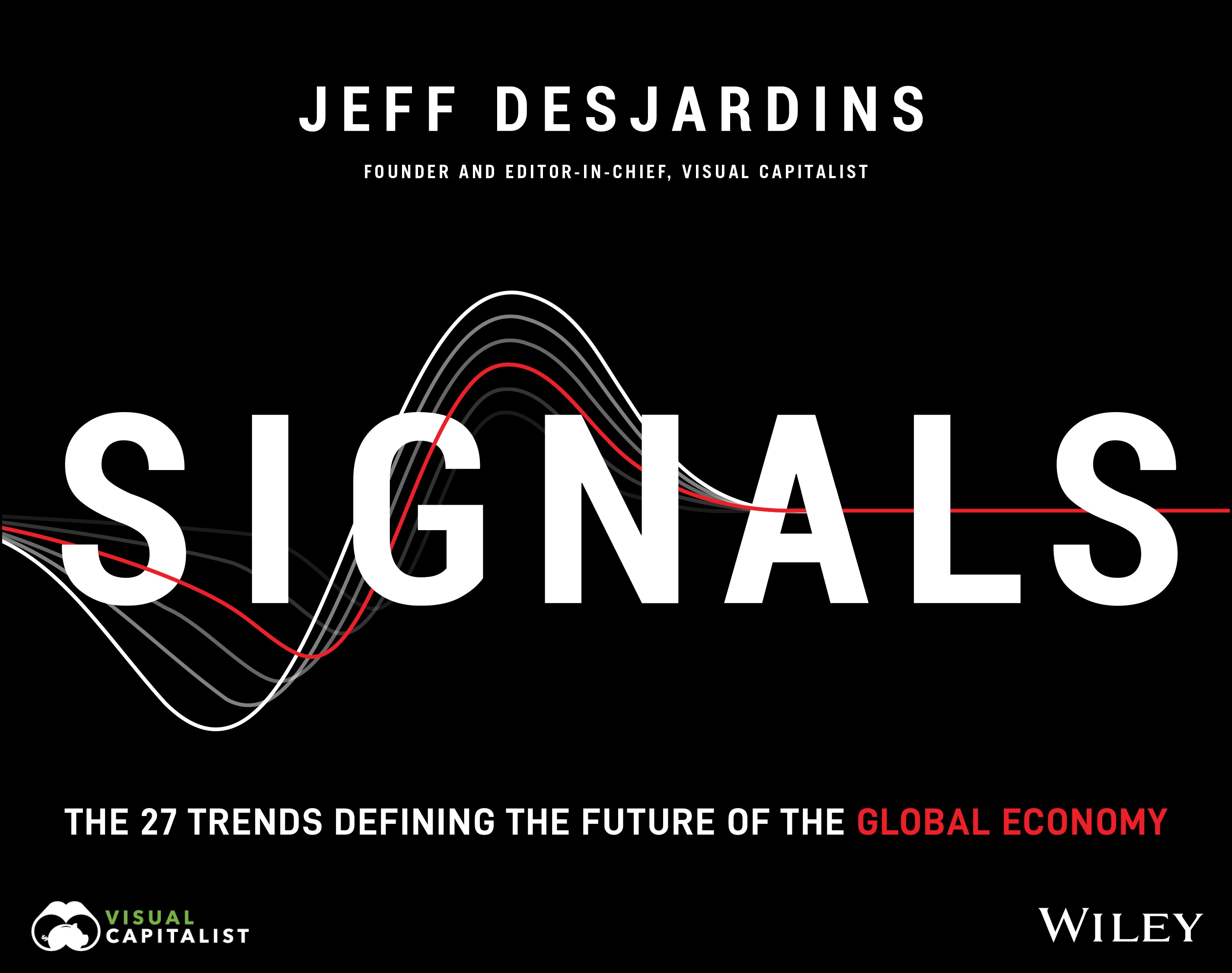 The 'signals' he and his team identify and bring to life are what he claims to be "The 27 trends defining the future of the global economy".
According to Desjardins the 'noise' is defined in the following way - "The boom in data is seemingly infinite but the human brain's ability to process data is not". He talks about the rise in data being a double-edged sword – providing the basis to identify new insights but that is also often obtuse and "muddy" with the potential to complicate rather than simplify things.

The meat of the book is the signals themselves and each one of these is broken down into four parts – a conceptual depiction of the 'origin story', a definition of the signal and the key data-driven reasons for its inclusion, a number of charts on decoding the signal and finally an analysis of the impact it will have on us and our future.

Each of these parts is depicted in clear and well-laid out charts and visualizations. The style of charts isn't overly fussy and the focus is in clear and rapid communication of the information which they in almost all cases achieve.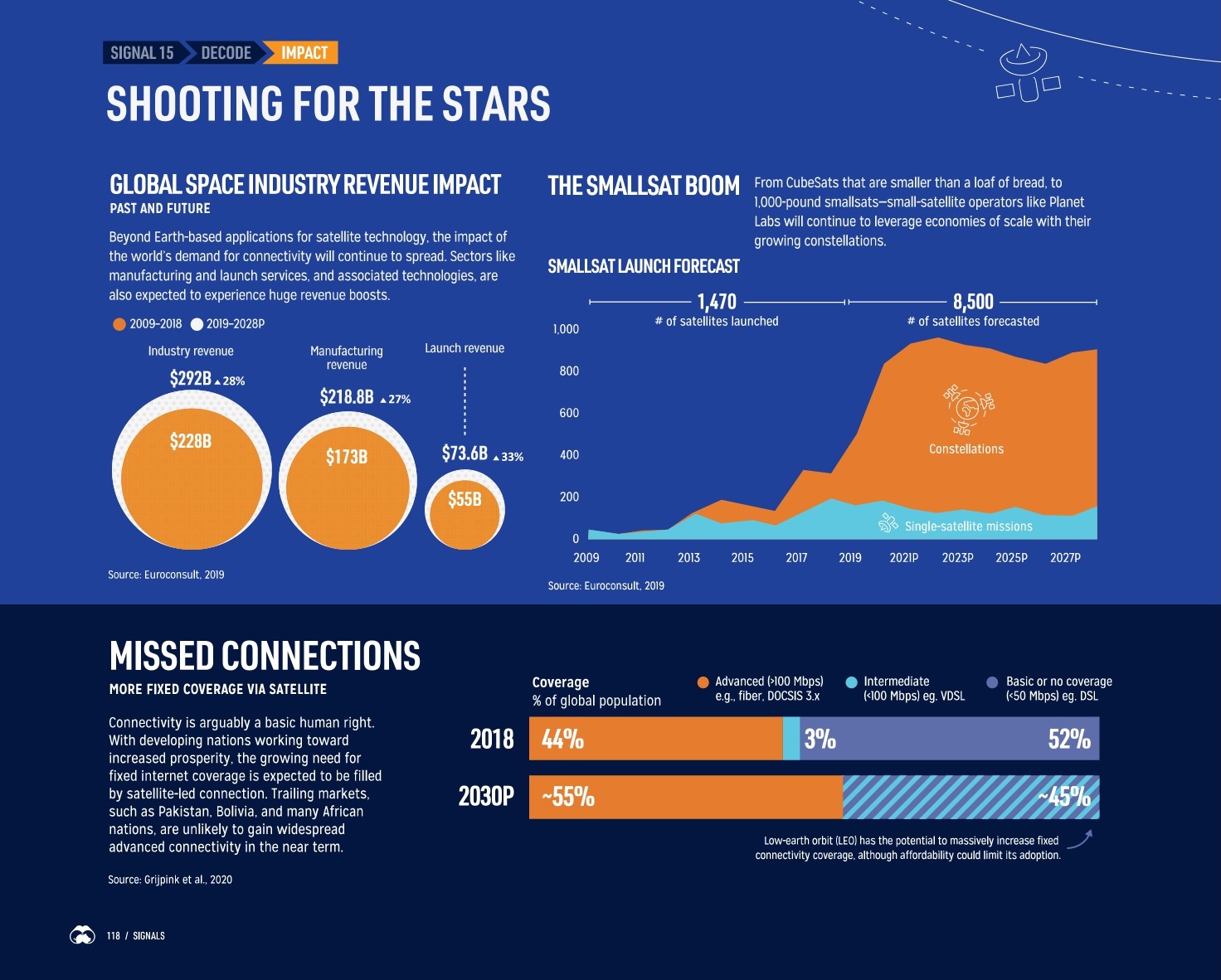 They don't try to make every chart beautiful, so you have probably seen the style of chart before. This is however not a criticism but actually a compliment – a beautiful looking chart that doesn't easily convey its meaning so isn't really delivering what you need.
The 27 trends are clustered into 7 meta-trends – Society & Demographics, Digital world, Technological Innovation, Money & Markets, Consumer Behaviour and Geopolitical Landscape.  
It will be a useful reference book and source of key pieces of powerful data.
Other than using the book are a source of useful information, I will proudly steal the quote he uses from E.O. Wilson "We are drowning in information, while starving for wisdom" and not surprisingly "Information Overload" is one of the chosen signals.

I must also admit as someone who has written on the dangers of over-simplification, I'm personally delighted to see Desjardin say that "success in the data-driven future means getting comfortable with complexity"

The most obvious weakness of the book however is that it has a limited shelf-life as more noise and signals are generated across the next few years which will either show how accurate or how erroneous some of the forecasts were.
Enjoy this? Get more.
Our monthly newsletter, The Edit, curates the very best of our latest content including articles, podcasts, video.
Not a member yet?
Now it's time for you and your team to get involved. Get access to world-class events, exclusive publications, professional development, partner discounts and the chance to grow your network.