The Dairy Farm Group is the leading retailer in Hong Kong that has served Hong Kongers for a very long time.
It carries multiple well-known, household brands that intertwine with HKers' daily lives. Its portfolio of brands run from supermarket, convenience stores, health and beauty stores, home furnishing stores to even restaurants, naturally forming a great network of customer touch points that supports various aspects of day-to-day needs.
Our goal is to give the most value to our customers to thank them for their long-term support for our brands. From our research we know that 81% of HK shoppers think saving money is the most important value proposition and they consider a loyalty programme to be very attractive when it covers five or more business sectors.
We are very experienced in providing good service and great value to the customers through break and mortar stores. In order to give even more value and greater retail experience to our customers we think that a fully digital, seamless and easy to use experience is key to help us deliver on our goals.
Furthermore, the rapid change in HKers' lifestyle in recent years has been a catalyst for digital acceleration. There has been much more momentum in online shopping, online food delivery and online customer service. We saw great potential for us to bring all our brands together under one big umbrella brand  - yuu Rewards Club, so that customers can easily access offers and rewards from across the whole group and enjoy the offers in our stores that they are already frequently visiting.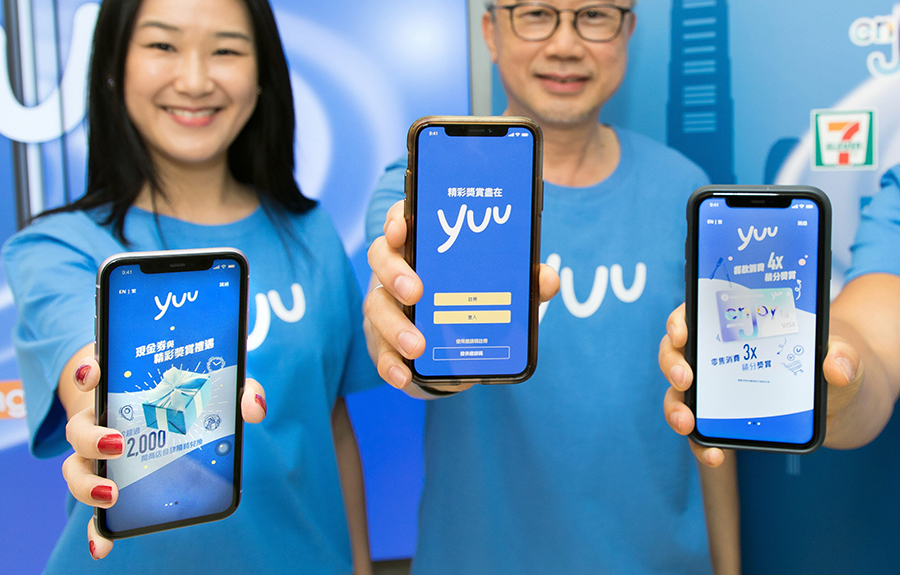 This is a big step up in our approach on digital customer experience as we have been mostly engaging with the customers through conventional ways of communication in-store via individual brands. We have some degree of customer insight through existing business activities, but through digitisation we now have a single customer view that enables us to share offers and rewards that are of their interest. We believe that the right way to serve the customers is to really focus on what they prefer and make it convenient for them to access.
We can clearly see that there was a dire need for us to adapt our approach to meet the evolving needs of our customers as well as to bring all our brands closer to better deliver on our brand mission.
---
The launch campaign
The media message was simple; Download the App and sign up for yuu today.
The external marketing effort was backed up by fully trained Team Members and in-store specialists who helped further drive sign-up, with floor to ceiling POS in over 2,000 outlets across Hong Kong.
The brand launch was a significant success, with near universal recognition of the name 'yuu' within just six weeks of launch.
Customer engagement was no less spectacular. Within ten days over two million Hong Kongers, well over a third of the adult population, had signed up digitally for yuu Rewards and that number continues to grow. The yuu App is now the most downloaded app in Hong Kong in both Apple App Store & Google Play Store.
Immediate results were seen across all Dairy Farm banners with growth in sales, customer engagement and key retail value drivers performing ahead of expectations.
---
This case study is part of a content series called Facebook Curated, in partnership with Facebook. See the archive.