What is the specific digital case study that you would like to showcase to the world?
'Invest from Home'. Standard Chartered Bank's, Bank from Home campaign.
What was the specific challenge you were faced with and how did you respond? 
Since January, with the heightened risk of the coronavirus in Hong Kong, the government have announced closures of schools and encouraged people to work from home where possible. In April, further precautionary social distancing measures were imposed. Many Hong Kong people have had to readjust their way of life as they are 'homebound', including managing their personal finances such as payments, transfers and their wealth.
Internally, with the temporary closure of branches and the weakening of investment sentiment due to market turmoil, how can the Bank recoup the lost business revenue from customers who prefer physical branches and a human service? We saw that the competition had launched similar content on social media, though Standard Chartered is one of the only Banks during the crisis to launch a full-scale advertising campaign, to demonstrate our commitment and live out our brand promise of "Here for Good", standing by colleagues and customers.
What was the opportunity and what innovative approaches did you take?
So we launched the "Bank from Home, Invest from Home" campaign in the midst of the pandemic in order to:
Continue engage our customers during COVID-19 and support their banking needs
Grow digital wealth revenue
Drive digital adoption
Generate positive perception on the Standard Chartered brand
To enable customers to truly "Bank from Home", "Invest from Home", we mapped the end-to-end banking customer journey from a/c opening, borrowing, payment, transfer, servicing, investment and insurance to ensure every banking need was addressed and delivered through the best possible digital experience.
On the creative execution, we featured a story about a family keeping themselves busy whilst stuck at home. Each family member managed to keep their spirits high, whilst being helped by a Digital Solution from us. Despite moments of craziness, this family stayed chirpy and their bonds helped demonstrate an upside to lockdown that no brand had portrayed.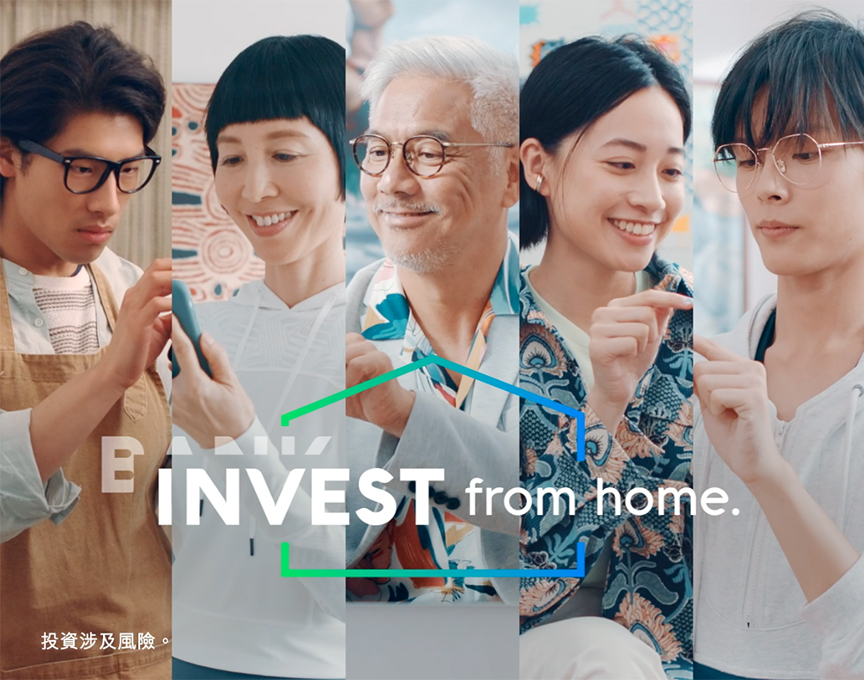 How have you made use of the Facebook platform during your digital transformation and what were the results?
During this homebound period, the media strategy naturally has had to reflect the change in people's consumption pattern. With the reduction of travel activities, OOH and traditional print were less effective. There was more consumption of entertainment and news on TV as well as browsing of content on digital platforms. We worked closely with our media agency partner to devise data-driven cross screen strategy. The campaign message was also sensitive to the times and mood, encouraging people to stay safe and conduct their banking needs from home. It was also created with a slightly light-hearted and positive mood to boost the morale and spirit for Hong Kong people.
In 2019, Standard Chartered has invested in a Data Management Platform (DMP) to improve the effectiveness of our media buy. By way of introduction this leverages on the wealth of our first-party data within the Bank to devise various modelling such as propensity and lookalike. Feeding this information into our paid media strategy, the Bank can avoid wastage and helping our ad to reach our intended audiences.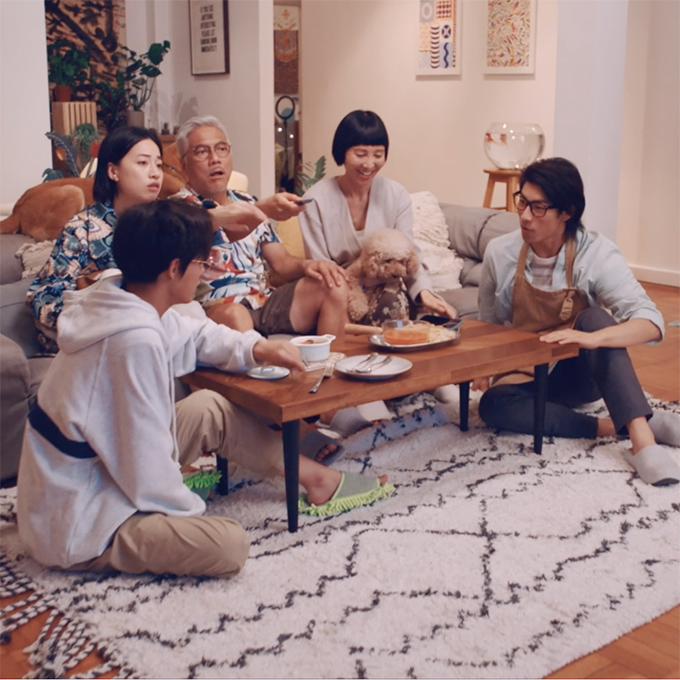 The campaign performance was exceptional. Leveraging on our (DMP) and employing tactics such as Interest Targeting, Propensity modelling and Lookalike, we segmented our media buy strategy and deployed the corresponding creative version to maximise results. From this, we were able to attract new-to-bank potential customers with 2x in the click-through-rates. Our innovative media experiments such as location targeting (mapping the vicinity of our branches with the highest transactions) generated the top CTR and landings to our promo page.
Our launch video recorded a recall of 31%, significantly higher than the market average of 20%. The view-through on YouTube was an astonishing 72%. Amongst the key metrics, the commercial recorded significantly higher score than average on 'enjoyment' and in particular amongst the affluent segment who also registered the highest score on branding.
What were the measurable results?
The campaign delivered on its objectives in driving digital adoption and usage across the broad range of products...
+ 108% Digital Revenue YoY
+ 256% Online Investment Fund Subscriptions YoY
+ 40% Mobile Active Clients YoY
+ 163% Mobile Account Opening vs. Q4 19
+ 52% Investment fund market share YoY
...demonstrating the success in growing revenue under a more challenging environment.
What did you learn from this campaign?
The positive results from the campaign reinforced our belief this is the right strategy for the Bank going forward. For marketing, it is relatable scenarios that connects our target audience, demonstrating our brand promise with a tangible solution to make a difference. The momentum and change in customer's adoption of digital capabilities evident from this campaign paved a solid foundation for Standard Chartered and reinforced our role to help Hong Kong become more digital literate in banking and finance.
What advice would you give to other businesses in the banking industry?
With the upcoming launch of new players in the market in the form of virtual banks, it is more imminent than ever for incumbent players to craft a new competitive edge to stay relevant. Standard Chartered, operating the oldest note-issuing Bank in Hong Kong with more than 160 years of history also has a stake in the youngest new player, MOX.
The campaign "Bank from Home, Invest from Home" helps to epitomises our aspiration to be the "Human Digital Bank", differentiating against virtual bank players and leverage on the known advantages in our omni-channel servicing models, wealth know-how and breath of products and services.
---
This case study is part of a series called Facebook Curated, in partnership with Facebook. Learn more.