The Reception
Must see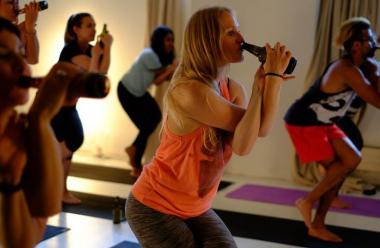 Gym
There was a time when health & wellness used to be mean the opposite of partying & fun. Good vs naughty, self-restraint vs self-indulgence. You couldn't imagine two more different worlds or mindsets – until now. Increasingly, we are seeing brands comfortably straddling these seemingly contrasting spaces. North American yoga & sportswear brand Lululemon has brought out several limited edition craft beers under suitably Zen names such as Courageous Blonde and Curiosity Lager. A collaboration with a local brewery (naturally!), they were launched at Lululemon's yoga and music SeaWheeze Sunset Festival in Vancouver. Lululemon may be the first global sports brand to venture into alcohol, but the fusion of beer and yoga is in fact well underway. From Berlin's BierYoga that incorporates mindful boozing into the stretches and poses, to yoga schools partnering with microbreweries - bringing the two together turns exercise classes into social occasions, and in doing so helps build a community.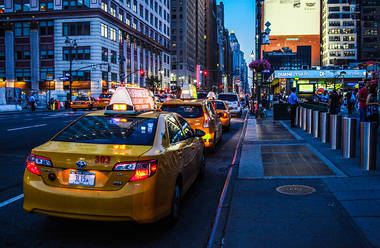 Clubroom
Having been the UK's most influential network of senior marketers since 1959 and, expanding successfully into Hong Kong in 2014, Singapore in 2015 and Dubai in 2016, we're now setting our sights on New York, with the launch of our first hub in the States. Our mission has always been to inspire bolder marketing leadership and, working out of New York, the aim is to become the place for discerning senior marketers to learn, develop and share best practice, mirroring that of our brilliant networks in the UK, Asia and the Middle East. With a programme of exclusive world-class events, our prestigious Marketing Leaders Programme, our online Clubhouse and our quarterly journal, Market Leader - we aim to inspire and challenge wherever we go.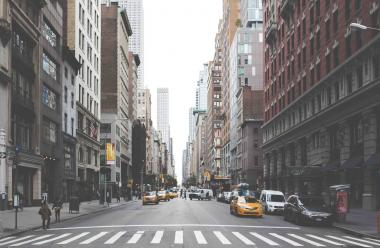 Clubroom
I frequently travel to New York, both for business and fun. I have several friends there, living in different parts of the city. This is unapologetically not a guide for business travellers, but rather one for people who want to find the less obvious delights, away from Midtown. Best place to stay The Gallery Guest House, Williamsburg In the 1980s, pioneering Dutch artist Paulien Lethen bought two brownstones on South 3rd Street at a time when Williamsburg was a no-go area for Manhattanites. Paulien describes the neighbourhood of that era as "the stolen car capital of the World" – hence many of the artworks that adorn her houses are painted on car hoods (or bonnets as we Brits say). 30 years on, Paulien runs two beautifully restored homes and rents out rooms and floors to select guests. Opt for the New York apartment on the top floor of #63. Although property developers are ruining Williamsburg with new high rise condos, the upcoming year long closure of the L train will thankfully put breaks on that.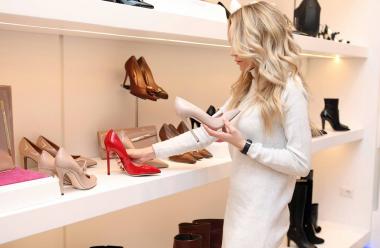 Library
Perhaps nobody epitomises old luxury quite like Imelda Marcos. She was First Lady of the Philippines for over 20 years, but is best known for an extravagance and extreme form of materialism that is tough to admire in the age of austerity. 800 pairs of her shoes are now on display in the Marikina Shoe Museum – a grim reminder of the worst of 1980s excess and corruption. 30 years on, luxury is supposed to have grown up and grown a conscience. Definitions of 'new luxury' focus on the preference of an emergent Millennial generation for experiences over possessions. Futurologists and luxury commentators are falling over one another to point out that luxury is becoming dematerialised. Daniela Walker, Editor at LS:N Global puts it this way: "Simply put, buying stuff isn't as cool as it used to be. After the recession hit… People began focusing more on intangible things and making memories."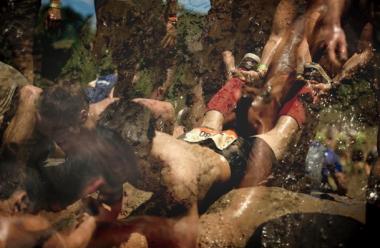 Clubroom
It's just before midnight on a Saturday in April, and hundreds of men and women in workout gear and runners' headlamps are standing in the middle of an open field in Fairburn, Georgia, about 20 miles southwest of downtown Atlanta. Despite the hour, they're totally wired, shaking out their limbs and bobbing nervously in place. One guy has a pink mohawk. Another looks like an ex-marine. A group of young women in Lycra shorts and tank tops gives off a more corporate vibe. What unites them is a shared desire to complete an eight-hour obstacle race, produced by the Brooklyn-based company Tough Mudder. The Toughest Mudder, as this event is called, kicks off at midnight and involves gleefully sadistic challenges such as the Augustus Gloop (in which competitors have to climb up a plastic shaft as water pours down) and Electroshock Therapy (where participants run through a gauntlet of dangling electric wires). Also, there's mud. Twenty-five-hundred acres of it.
Sign in to View library
Features
CMO insights from New York
Read
Editor's choice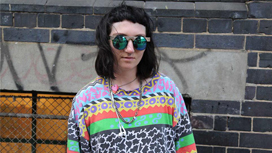 Perhaps I've got a bad case of confirmation bias, but recently I've noticed 'the problem with millennials' coming up more frequently.
Read
Surveying the marketing press over the past year it has become clear that everyone has resigned themselves to the fact. It's Facebook's world and we are simply living in it.
Read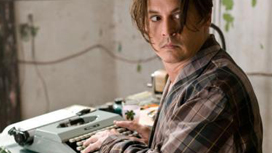 Based on real events. Really. By Vikki Ross.
Learn