The Reception
Must see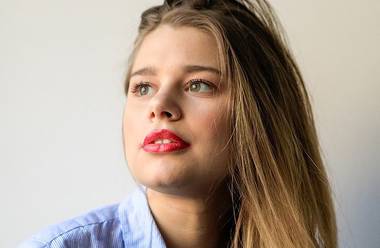 Clubroom
Anna Dolzhenko,analyst at POSSIBLE Moscow gives her insider tips for visiting Russia's cosmopolitan capital. The Best Hotel – Moss Boutique Hotel Moss Boutique Hotel is the most stylish and ecological boutique-hotel in the very centre of Moscow. Besides its very thought-through service, the hotel's specialty is in a big number of tiny details that make it come alive. And this impeccable attention to detail can be felt everywhere. The Best Market – Danilovsky The Danilovsky market has become an embodiment of a European market in Moscow, and it was the market that launched the wave of transformation that changed markets into more stylish and popular places not only for purchasing products but also for family weekends.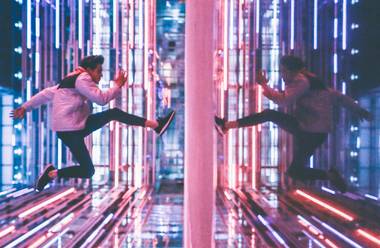 Library
There's a lot of (justified) conversation about AI, data, new agency models. However whichever industry future we believe in, funnily enough, the future of our industry relies on future talent. But on this front, we seem to be in pretty poor shape. Recent IPA data shows new entrant numbers are scarily low with a recent linkedin survey telling us we're losing them to the tech industry, software development, finance, healthcare and auto/aerospace. They're kind of going everywhere but here. What's worrying is that it appears too many current leaders are sitting at the top thinking ''well I worked bloody hard to get where I am' as if that means they've done their bit – but what are they leaving behind? It may just be growing up in New Zealand with the All Blacks for reference, but it seems to me legacy is a lot more than building a 'cool for a while' agency or getting rich. So if legacy is about what we leave behind for the next generation, we might need to dig a little deeper to understand who exactly that generation is.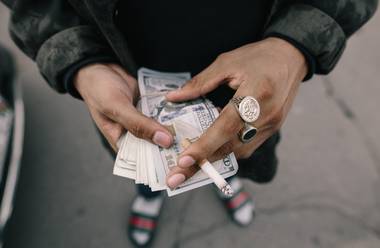 Gym
Whether you speak to a retail bank, private bank, asset management firm or insurance provider, they will all readily admit that their industry is struggling to maintain relevance with customers. This, they will tell you, is because theirs is a 'low involvement' category that customers don't fully trust, and one that has been commoditised by price wars. But they will also tell you that their brand is doing just fine – relatively speaking – that awareness is high, perceptions are strong amongst existing customers, churn is manageable, and customer satisfaction is nothing to be worried about. Well, they are deluding themselves!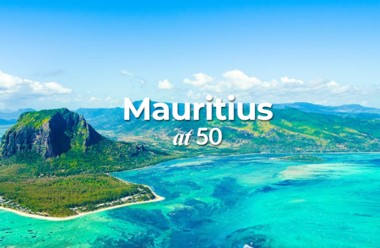 Library
2018 will see several African countries celebrating 50 years of independence. Mauritius – a former British colony – is among the list and has planned on fervently celebrating the occasion. Amid the planned celebrations, various in- and out-of-country events have and will continue to take place until the big day – 12 March. In a show of nation branding, the Mauritius Tourism Promotion Authority recently partnered with the BBC to develop and broadcast a series of films across all of the broadcaster's global platforms. In addition to this, they have developed an entire website through BBC StoryWorks. The films and website aim to portray the 'brand identity' of the country, showing its successes and marketing it as a top destination for tourists. As a concept, nation branding consists of building, strengthening and managing a country's reputation to help them raise their profile. It gives emerging markets the opportunity to present themselves they way they want to be seen – and not based on outdated and preconceived notions.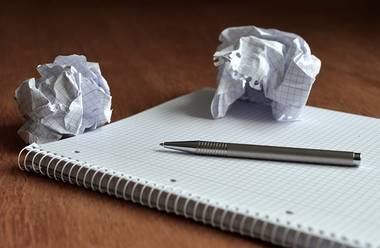 Library
Twenty-five years after his company filed for bankruptcy, his office memos came to light. Here are some of the highlights MEMORANDUM DATE: January 3, 1978 TO: Secretaries FROM: Edward Mike Davis This is a business office. All correspondence and other things pertaining to this office will be typewritten. Handwriting takes much longer than a typewriter – you're wasting your time, but more importantly, you're wasting my time. If you don't know how to type, you'd better learn. EDWARD MIKE DAVIS MEMORANDUM DATE: January 11, 1978 TO: All Employees FROM: Edward Mike Davis SUBJECT: Idle Conversation Idle conversation and gossip in this office among employees will result in immediate termination. Don't talk about other people and other things in this office. DO YOUR JOB AND KEEP YOUR MOUTH SHUT! EDWARD MIKE DAVIS
Sign in to View library
Editor's choice
The new generation is redefining Ramadan, offering brands an untapped opportunity to connect with the younger Muslim communities, says Y&R MENA's Olga Kudryashova.
Read
GDPR is set to introduce fundamental changes to data protection rules in Europe, raising genuine challenges for marketers, ad exchanges, DSPs, SSPs, DMPs and others in the AdTech sector, says The Exchange Lab's Ben Alpren.
Plan
Clients, shareholders and employees of WPP are right to pay respect to the man who built arguably the biggest 'advertising group' in the world but also to wonder what impact his departure will have for them, writes Mark Sherrington.
Opinion